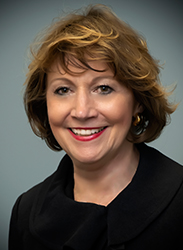 An occasional blogpost from Lander Medlin, APPA's Executive Vice President
---
Planning for New Realities: Shifting Your Mindset
November 9, 2020 — Two weeks ago, I said the pandemic had gotten ugly. Little did I know we would enter new terrain and do so this quickly. The U.S. has surpassed 10M cases, with infections rising in 42 states, as the nation struggles to contain a third surge. Furthermore, cases exploded past the 100,000 mark in a single day for the fourth time this week since the pandemic began, more than any other country in the world, and showing no signs of receding. Put in perspective, that's more than ONE new case every second! And, over 20 states have recorded more cases in the last week than in any other seven-day stretch. The Midwest and Great Plains have been particularly hard hit. The country as a whole is continuing to climb sharply. In fact, we've had our worst two-week period recording well over 1M new cases as the coronavirus raged across the country.
Deaths have increased 14% across the country in the last two weeks totaling 238,000. More than 50,000 people are currently hospitalized and those numbers are trending upward–a 64% increase since the first of October. The hospitals are feeling the strain. Projections suggest another 100,000 Americans may die in just the next two months. Now, some good news: Survival rates among severe virus patients are improving. That is good news! However, we are positioned poorly as winter rapidly approaches and could well compromise the healthcare system.
Quarantine fatigue is real, and people are ready to get back to normal. But with these rising cases and hospitalizations across the country, this is not the time to let our guard down. We need to do what we can to bend the curve back down to give our hospitals some relief. We must remain vigilant. We must take pandemic management seriously.
Doctors have stressed basic public health measures by heeding the 3 Ws: Wear a Mask; Wash your Hands; Watch your Distance and avoid crowded settings or gatherings, especially indoors. Wearing a face mask is more important than ever. Please…it's just a simple swath of fabric, but oh so effective. A powerful tool at fighting the pandemic that can help save tens of thousands of lives in the coming months, IF 95% of Americans wore masks. Frankly, it's no different than putting on your seat belt … a minor inconvenience that can save lives. This will require a collective effort. Thankfully, our institutions have worked really hard to Box in the Virus through: Strategic testing; Rapid contact tracing; Supportive of quarantine; and Effective isolation. Realize, this pandemic is far from over and together we have it in our power to shape what happens next.
The latest news out of a new CDC study finds that pregnant women with COVID-19 are more likely to need intensive care. Thus, pregnancy has been added to the list of conditions that put people with COVID-19 at increased risk of developing severe illness, including a heightened (70% increase) risk of death.
The economic devastation is undeniable. Yet, new filings for jobless benefits were down last week at 638,000 showing layoffs stabilized but still at an elevated level as virus cases surged in several states. Still, millions of people remain unemployed. U.S. households increased spending 1.4% in September. However, there were mixed reviews on the economy at the third quarter mark. Although the U.S. economy grew 7.4%, GDP still lags pre-pandemic levels. In essence, the economy has climbed only part of the way out of its pandemic-induced hole, and progress is slowing, especially given the resurgence of coronavirus infections and potential new restrictions. Correspondingly, stocks suffered their biggest weekly drop since March. It's a daily "roller coaster" ride. The Federal Reserve again said the coronavirus pandemic poses considerable risks for the U.S. economy despite recent gains, maintaining low-rate pledges, and recognizing the federal government has made no move on sustained stimulus. Again, the coronavirus-hit economy needs more stimulus…and so could the education market sector.
COVID's imprint on higher education is dramatically impacting the financial landscape of our institutions further accelerating the issues that existed pre-pandemic – declining enrollments, diminishing resources, widening skills gap, ground-breaking technological shifts, and deteriorating facilities.
I mentioned the unfortunate undergraduate enrollment drops during the last Town Hall. NOW, the College Board reported published tuition and fees increases for 2020-2021 that were smaller (between 1 and 2%), the lowest since the early 1990s at both public and private nonprofit institutions. Institutions are recognizing the struggles students and families face in paying for college, especially during a pandemic. Further, the average tuition and fees for in-district students at community colleges didn't increase in 14 states in 2021; and in 10 states, there was no increase in tuition and fees for in-state public four-year institutions.
One estimate reported the pandemic has cost colleges and universities at least $120B. Stopgap measures won't cut it. The coronavirus has amplified the financial crisis institutions were already grappling with pre-pandemic. We haven't seen a budget crisis like this in a generation!
These kinds of disruptive challenges cannot be solved with an incremental, technical shift in resource allocation, but require a transformative, adaptive solution, and collaborative mindset across the enterprise tackled by those willing to do the work. Planning for our institutional "futures" is more critical than ever…and so much is at stake. Navigating through this crisis will require intentional disruption and transformative thinking to create a framework to meet these challenges.
Given the incredible stress on institutional budgets now and for the foreseeable future, will we choose a new path, a new framework, new ways of thinking and embrace this crisis head-on and for the long term?
Our panel for the November 6 Town Hall provided their own assessment of the situation and why the traditional paths taken during crises in the past won't successfully drive the changes we need for the future we face. As such, they provided an enterprise-wide perspective on addressing financial realities, using data to drive organizational performance, and developing cultures to work collaboratively.
Panelists:
Larry Goldstein, President, Campus Strategies LLC & Facilitator, APPA Thought Leaders Series
Duane Hickling, Managing Principal, Hickling & Associates LLC
Howard Teibel, President, Teibel Education Consulting
Larry's background in finance combined with his consultative and facilitator expertise with senior institutional leadership teams provided just the right vantage point to open the conversation and explore our financial realities, impacts, and responses. He helped us consider how to advocate for our areas. Duane talked about the evolution of performance measurement and the importance of metrics to determine what actions and decisions will actually change those metrics and facilitate a higher level of discussion. He provided a compelling story to illustrate this thinking and approach. Howard moved to the intangible nature of culture and collaboration to effectively navigate the use of tangible data and strategies and the discipline needed. He explored the use of storytelling to demonstrate its effectiveness toward making a contribution in a relevant way to the conversation. He discussed how to engage people to work across boundaries.
Highlights from the Town Hall panelists' remarks follow:
From the outset, it is critical to recognize our past responses will not help us in this situation. Some learning gleaned from a historical perspective: 1) The Great Recession of 2009-2010 put institutions in significant financial distress. However, the vast majority of people and institutions did not hold the belief that their institution wouldn't survive. The fact is we did lose more institutions than we had collectively in prior decades. 2) Hurricane Katrina was devastating and dramatic but only forced institutions out of business temporarily, which was not anticipated to be long term and was localized. 3) The Great Depression of the 1930s devastated every aspect of the economy. 4) The 1918 Flu Pandemic certainly has similarities to today. However, we have no one in leadership positions that were alive during those times. Therefore, no benefit of what worked and what didn't. These are indeed unprecedented times with no idea what the future will hold.
There are many revenue flows that are not being realized (e.g., enrollments, Housing, Dining, Recreation and Parking Fees, and Athletics). The challenge with respect to expenses is that while we're getting rid of many activities, we're not getting rid of many of the costs related to those activities. Plus, there are the expenses associated with in-person and virtual course deliveries, PPE, and additional staffing for health safety measures. This brings the dual challenge of reduced revenues and increased expenses. Although we don't know what the future holds, we also don't expect to return to the same business model.
To date, traditional responses have been across-the-board budget cuts, immediate spending freezes, furloughs, layoffs, salary reductions, and ad hoc program elimination. Very concerning is ad hoc program elimination that isn't necessarily based on data. That said, we are convinced that traditional responses will not be adequate to deal with this situation.
These problems cannot be solved by any one individual as too many things are unknowable. It requires transformational responses of an inclusive approach with broad participation up and down the organization. Senior leadership will need ideas and solution sets from frontline workers – faculty and staff. They know and see things given their role differences that leadership cannot. This means top-down, bottom-up action that we have not seen before. An airing of these various perspectives is critical.
Strategic resource allocation or academic prioritization is a review of everything the institution is doing that does or does not contribute to success. Money should weigh in our decision making but not be the sole driver of those decisions. Instead, engage in a creative pursuit of new avenues of cost control and revenue enhancement.
Good quantitative and qualitative data is exponentially more important for decision making than ever before. Such things as quality, demand, productivity, etc., are intangibly important to the culture of the institution and its mission.
Encourage a "radical candor" to identify what no longer works or is no longer needed, because every activity results in a consumption of resources. Make sure you have as much good data as you can since these decisions affect people. Ultimately, action is required.
Some things to consider: 1) No "sacred cows" (i.e., nothing should be off the table for consideration). 2) Grossly inaccurate, corrupt data will doom you. You need good, not perfect, data. 3) Get new people in the room for fresh ideas. 4) Ensure fairness as best you can. 5) The decision should not disproportionately affect certain sectors of the institution.
Factors that lead to success: 1) Refer back to existing plans as they are certainly relevant but may need modification. 2) Draw people into solving the problem seeking extensive participation. 3) Be transparent. 4) Be sensitive to the impacts. 5) Seek fairness. 6) Ensure you have good data, not perfect data. 7) Be realistic about how quickly you're going to achieve results.
Don't bank your financial future on "hopes" and ignore the things you can control. Pay particular attention to the cost, investments, and expenses you're incurring to determine whether they are really adding value to your operation.
Performance measurement has evolved over the past 40 years. Consider the transformative thinking gleaned from these three generations of performance measurement, the questions posed, and the corresponding measures utilized. First Generation – What are we spending on our facilities portfolio and are we spending enough? Using this approach focuses your attention on drawing comparisons, identifying peer averages and benchmarks. SecondGeneration – Are we getting full value from the resources that we're committing to sustain our facilities portfolio? Using this approach focuses your attention on drawing comparisons against identified best practices like Lean Management, process analysis, and adding value. Third Generation – Is our institutional facilities portfolio appropriate for the delivery of our mission? This approach requires different measures that cut across the enterprise. Most importantly, this is not strictly a facilities management discussion. It's a conversation at the leadership levels of academic, finance, administration, IT, and facilities.
To have a seat at the table, we need to provide data and information that will support institutional decision making. The First and Second Generation metrics and measures are not wrong, just incomplete and should support Third Generation analysis. The trick is knowing how to link them together and make a complete and compelling story. The story should reflect how our facilities portfolio is performing in support of the institution. A detailed case study was provided to demonstrate utilization of this approach using APPA's FPI survey data against qualitative service levels to create a picture of facilities performance.
For example, the outcome can certainly point to underfunding, but can also highlight too much space, which is easier to prevent than to solve after the fact. Repurposing is expensive and optimizing is not a panacea. As Peter Drucker aptly said, "There is nothing so useless in the world as trying to do efficiently what should not be done at all."
A student at one of our institutions provided a quote that carried much wisdom for our challenge and the importance of cultivating resiliency. It was, "Good sailors were never made on calm seas."
There are skills you can cultivate to actually change the larger culture. These skills can be learned. This gives your people confidence and is important to getting through this crisis.
Amidst COVID-19, the mood has changed from "perpetually overwhelmed" (the precursor to burnout) to a mood of "anxiety around uncertainties." The leaders work is to help people deal with this uncertainty. Consider the concept of "Liminal Space," which is that experience when we go through a significant transition, like the summer between high school and college. Right now, it's that space between your own comfort zone and any possible answer. If you are not trained in how to handle anxiety, live with ambiguity, or deal with uncertainty, you remain in this terrible cloud of unknowing. One way to address this that really works to help yourself and your teams is to "name your moods." Recognizing the mood, calling it out, and talking about it, but NOT as good or bad, is critical to the process because it always lurks in the background. Moods are central to our capacity to get things done. Your mood determines how you show up, which is important for our teams. It affects their productive engagement.
The pandemic is fundamentally the revealer and accelerant underlying the dysfunction of our institutional structures. Therefore, it's important to consider how to use what we're in the middle of as a way to mobilize our teams beyond the daily crisis. Shift from reacting to responding, declaring a future that involves a higher purpose, and engaging our people to make tough, timely decisions.
Having a seat at the table doesn't itself produce the results you want. It's developing the leadership capacity to move things forward through the use of storytelling. Three elements to a story: 1) WHAT you want to do. 2) HOW you want to do it. 3) WHY it's important. Recognize the "WHAT" does not inspire. In fact, people care WHY you want to do it. Hence, an illustration from Yale's President when he said to a group of alumni, "Our concern is not so much what Yale can do for women, but what women can do for Yale." This inspires! Rather than saying, "We want to bring women to Yale," which is obviously what he wanted to do. Big difference! Some steps to develop your own storytelling/ messaging capabilities are: Step 1: Have a 'key message' – the WHY – and the singular thing(s) you want people to take away, to produce. Three messages seems to be the magic number, no more, no less. Step 2: Identify the outcomes/results – the HOW. Step 3: Identify the topics – the WHAT. Map the key message you want to present using this simple tool. You will see the topics you think are important, but don't support your outcome nor provide a clear key message.
Two fundamental speech acts were discussed: Making requests and Making offers. A request is about "what I want." An offer is about "what you need." Shift to making more offers. You will find people will be more open and trusting and you will build engagement with your teams and within your community.
For sure, we are all always learning. Consider the illustration of the "Imposter Syndrome," which is the fear that someday someone will figure out that you don't belong in this role, that you're an imposter. Rather, we should embrace that we're all imposters even though we don't ever say that out loud. Instead, consider the concept of being a "beginner." Further, consider the fact that everyone is an "expert" at something, yet we are also "beginners" at something. If you asked yourself if you like being a beginner, very few would say "yes." That is, in fact, what we have to work on. We shared the Beginner's Creed, which is almost a mantra or meditation. [Provided in the slide deck and through the audio recording.] Because we have no muscle memory for what we are experiencing, we are all beginners in this pandemic. The more we give ourselves and our people permission to not know everything and be beginners, the more people are willing to engage, willing to reveal when they're stuck or when they don't know how to do something. Pull the Beginner's Creed from the slide deck, read to your teams, and talk about it. It touches people personally and opens up a certain kind of conversation that we don't regularly have.
There is a certain level of tiredness and exhaustion we find ourselves. Yet we need to help each other elevate to different horizons. We have the opportunity to articulate a vision, engage in an "exploration" conversation, not a "problem-solving" conversation, and not a "conversation for action" but a "conversation for possibilities." If we don't focus time on the idea of thinking of possibilities, we miss the opportunities and many times get suboptimal results. Embracing the possibilities is an approach to planning that is underused. Seek to understand what would be better than what we had pre-pandemic.
Growth does not necessarily equal more. Adding more space does not necessarily mean better. Develop and utilize space more efficiently and effectively to increase the investment's value, reduce its ongoing expense, and support the activities most important to the institution. It's a mindset shift.
Remember, "If you want to go fast, go alone. If you want to go far, go with others." That quote from an African proverb has reigned true in every aspect of humanity's accomplishments. Today, with so many global disruptions and changes, it's critical to have the most effective collaborative tools on deck and ready to deploy.
So, as you consider all that you face, consider this statement from Henry Ford, "Coming together is a beginning, staying together is progress, and working together is success."

* November 6 APPA Town Hall Recording
* Register for Future Town Halls
* Register for the APPA Facilities Symposium Nov 16-18
* Download APPA365, the APPA App
E. Lander Medlin
APPA Executive Vice President
---