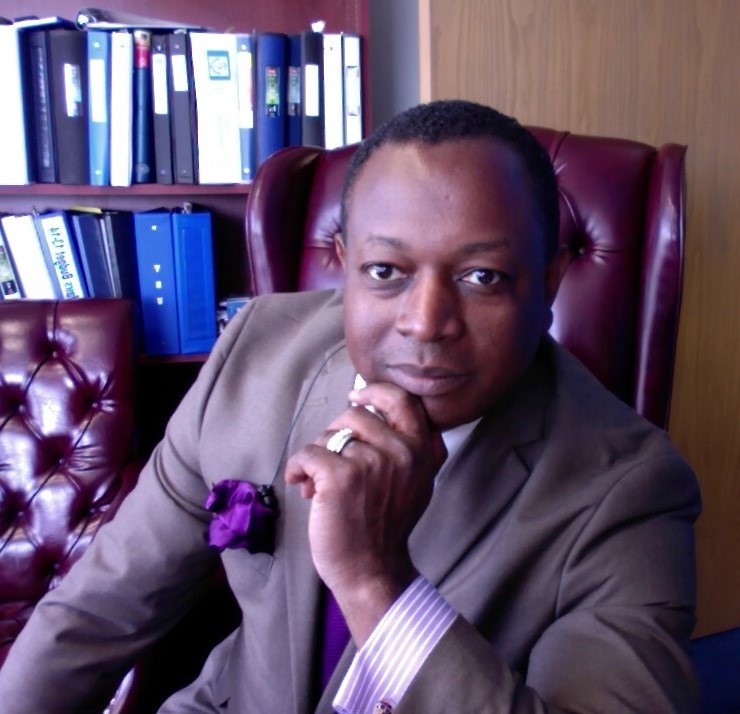 Congratulations!
Latane Brackett, III, MBA, CEFP, Tennessee State University, for becoming APPA's most recent Lead Customized Interactive Learning (CIL) Facilitator. Latane is among seven other Lead CIL Facilitators who assist participants in the CEFP Online Certification course prepare for the credentialing exam. He served as Assistant CIL Facilitator before demonstrating the skills required to earn the title of Lead Facilitator. There have been a total of fifteen total Lead CIL Facilitators since the program began in 2016. For information on how you too, can become a CIL Facilitator, contact Kelly Ostergrant at kelly@appa.org.
Last Month's CEFP Recipients
| | | | | | |
| --- | --- | --- | --- | --- | --- |
| Last Name | First Name | Organization | Test Date | State/Province | Region |
| Johnson | Robert | Creighton University | 04/01/2019 | Nebraska | CAPPA |
| Burkey | Robert | Metropolitan Community College | 04/02/2019 | Missouri | CAPPA |
| Embleton-Lake | Nicola | Dalhousie University | 04/02/2019 | Nova Scotia | ERAPPA |
| Picard | Jessica | University of Southern Maine | 04/25/2019 | Maine | ERAPPA |
To see all of the ACTIVE Certified Educational Facilities Professionals click the Download button below.
Currently Active CEFP List
The Certified Educational Facilities Professional (CEFP) credential represents the highest standards of performance and understanding in educational facilities management.
The APPA CEFP Credentialing Curriculum will give you access to the latest theory and understanding as well as provide you with the professional competency needed in today's facilities management profession. The new and improved course is now available to you completely online!
CEFP is the only facilities credential that focuses on your professional development, while encompassing the full, multi-disciplinary range of educational facilities management principles and practices – from planning, design and construction to daily operations and general management.
March 19, 2019, Alexandria VA – APPA announces a change to the qualification requirements for its Certified Educational Facilities Professional (CEFP) credential which positively aligns with the phase-out of the Educational Facilities Professional (EFP) certificate effective April 1, 2019. Read More
---
"Studying for the CEFP using the APPA resources has been an excellent experience in its own right, and I can't wait to take the exam."

Ian Smith (is currently CEFP certified!)
Director of Facilities
Earlham College

"There is so much great information in the program, but one of my biggest takeaways is a better understanding of change management in an organization." Read More

Chris Reyes, CEFP
Assistant Director of Utilities
Facilities Management
---