APPA Business Partner Whitepaper Series
---
Carl DeCaspers
New Pig

---
APPA Business Partner Member New Pig is a leading resource for helping facilities navigate regulations and provide practical solutions to help facilities worldwide to get and stay clean and safe. The company has taken the same approach in helping schools across the country.
Recently, the Juniata Valley School District, located in central Pennsylvania, met with New Pig to understand how Pig products could help support their school opening preparations which are being implemented by educational facilities everywhere. Juniata Valley's pandemic response team and New Pig worked together to install social distancing signs and markers and other ways to ensure the health and safety of students, faculty and staff with face coverings, sanitizing stations and adjustable barriers. From their work emerged the Safe School Guide.
The guide addresses the current challenge of turning guidelines on paper into an actionable plan that leaders can follow while feeling confident that they've done everything in their power to create the cleanest, safest school environment possible. The guide is conveniently organized by key areas that includes product recommendations, application photos and checklists to help administrators and their teams implement their guidelines.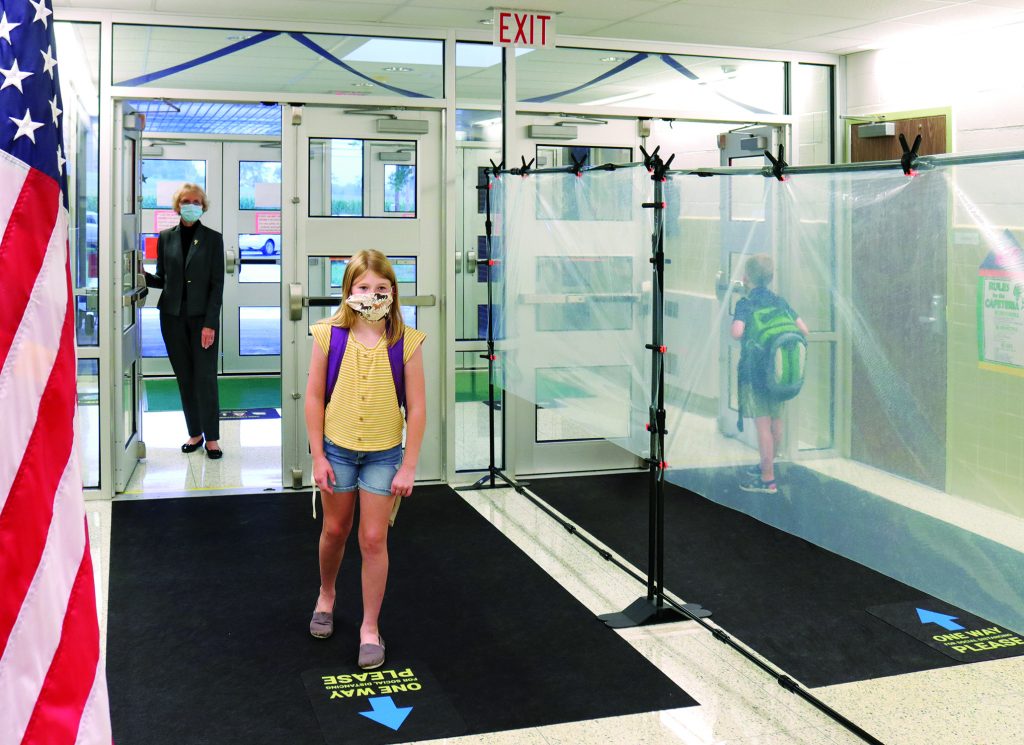 Heidi Shetler, New Pig's Safe School Director, stated, "It's always been New Pig's mission to help keep facilities clean and safe. We're proud to be able to partner with schools across the country at such a challenging time. Juniata Valley School District and so many others that we've spoken to are doing a fabulous job to make the safest return possible."
Download the Safe School Guide at www.newpig.com/safeschools or visit www.newpig.com and search Safe Schools. For more information, call 1-855-474-7791 or contact your authorized New Pig distributor.
Posted September 8, 2020
---
About the APPA Business Partner Whitepaper Series: For APPA's biweekly enewsletter, Inside APPA, we have created the Business Partner Whitepaper Series (open only to current BP members) and invite you to contribute a case study, technical paper, or research report to be published in a future issue of the newsletter and the APPA Newsfeed page. Inside APPA is distributed biweekly to more than 12,000 educational facilities professionals. Note that there is no charge for you to participate; we just want your valuable content.
---