Soaring energy prices have taken a hit on institutional budgets in recent years, driven in part by rising demand for technological bandwidth as well as higher indoor air quality standards. Yet growing numbers of educational institutions—including APPA members—are finding ways to reduce energy, water, emissions, and waste, collectively saving money and slashing emissions.
Consider the 2023 Better Buildings Progress Report, released October 23 by the U.S. Department of Energy as part of its Better Buildings Initiative, which aims to boost energy efficiency in the commercial, industrial, and residential building sectors and accelerate cost-effective decarbonization solutions. More than 900 organizations, including colleges and universities, K–12 schools, and state and local governments, have partnered in this effort since its inception in 2011. Collectively, they have saved $18.5 billion through efficiency improvements and cut carbon dioxide emissions by nearly 190 million metric tons—an amount roughly equivalent to the combined annual emissions of 24 million homes.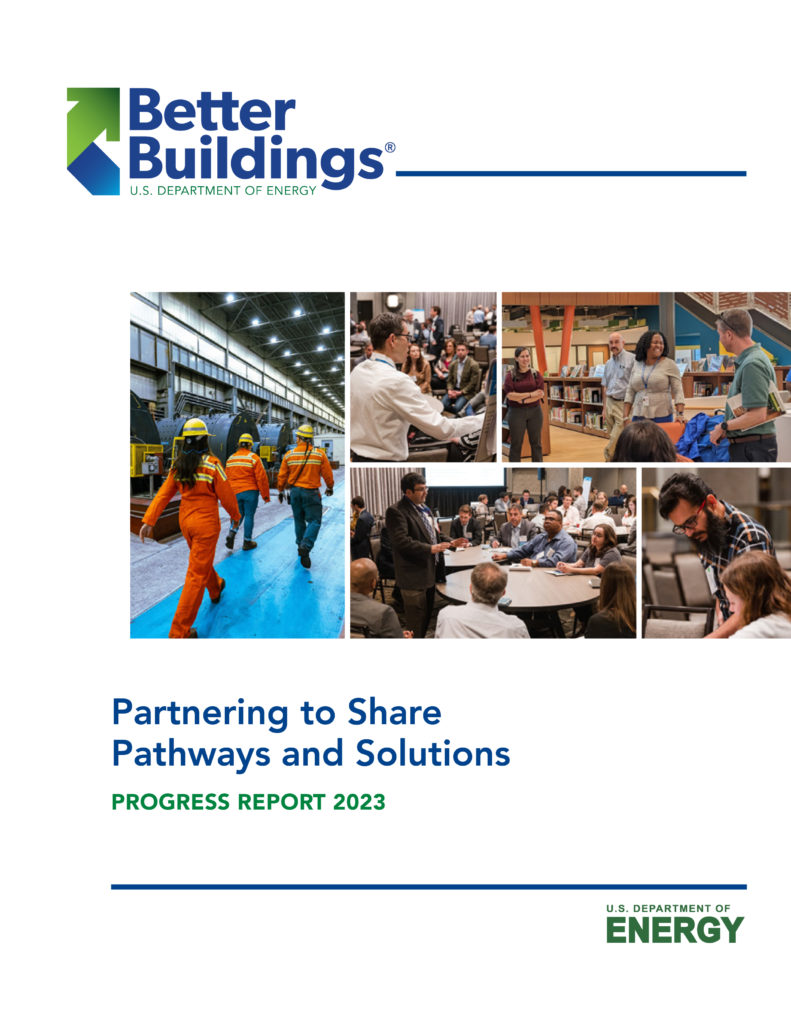 Among APPA member institutions, standout partners in the DoE initiative this year include the University of Virginia's Sustainable Labs Program, which has decreased lab buildings' annual energy use by almost 20% and energy costs by about $5 million through efforts such as targeted upgrades, lighting retrofits, and ventilation risk assessments. A network-wide power management system at Community College of Allegheny County (Pennsylvania) saves $60,000–$75,000 annually. And Southern Oregon University is providing clean, renewable power around campus after installing more than 1,000 solar panels.
Public and private organizations in the U.S. spend about $200 billion every year to power commercial buildings and another $200 billion for industrial energy, according to DoE's press release about the 2023 report. On average, between 20% and 30% of the nation's energy is wasted. Among other details, the report outlines how organizations can leverage energy efficiency strategies to manage challenges such as hazardous weather events; energy-intensive laboratories, commercial kitchens, medical buildings, and transportation networks; funding constraints; and identifying and prioritizing emissions reduction measures.
Lander Medlin, APPA's CEO, noted the full-circle nature of the 2023 Better Buildings Progress Report. "As a partner with the Department of Education and the Better Buildings Initiative since the very beginning, I'm proud to say that the work that APPA and its member institutions are doing has been critical to the broader gains the educational sector has made in energy efficiency."
The APPA 2024 Spring Conference will also explore building efficiency through presentations on the sustainable campus and the future of smart building technologies, among other topics.
Recent related content from APPA: