Together We Are Making A Difference – Share Your Resources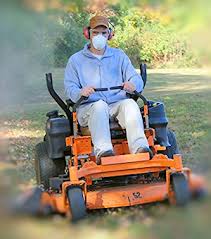 The COVID-19 pandemic has affected grounds/landscaping services at institutions in ways that are unique and, to some extent, a little more challenging than other areas of FM. But APPA members are innovators. We ask all of you to please assist us, and each other, by providing your emerging practices around grounds/landscaping. Please take the time to click on the link below and share your experiences with your peers:
Survey of Grounds/Landscaping Operations During COVID-19
Completing the short survey will allow its results to benefit both you and others in the industry by contributing to APPA's ongoing updates on our COVID-19 resource page. This page contains many valuable Q&A responses to all areas of FM impacted by this pandemic. The responses we're receiving are considered "emerging practices" which is a nod to the recognition that nothing in this climate is "normal" or a "best practice."
We will close the survey on Friday, April 17, and all results will be shared with the APPA community.
Thank you in advance for your participation and support of APPA!
---