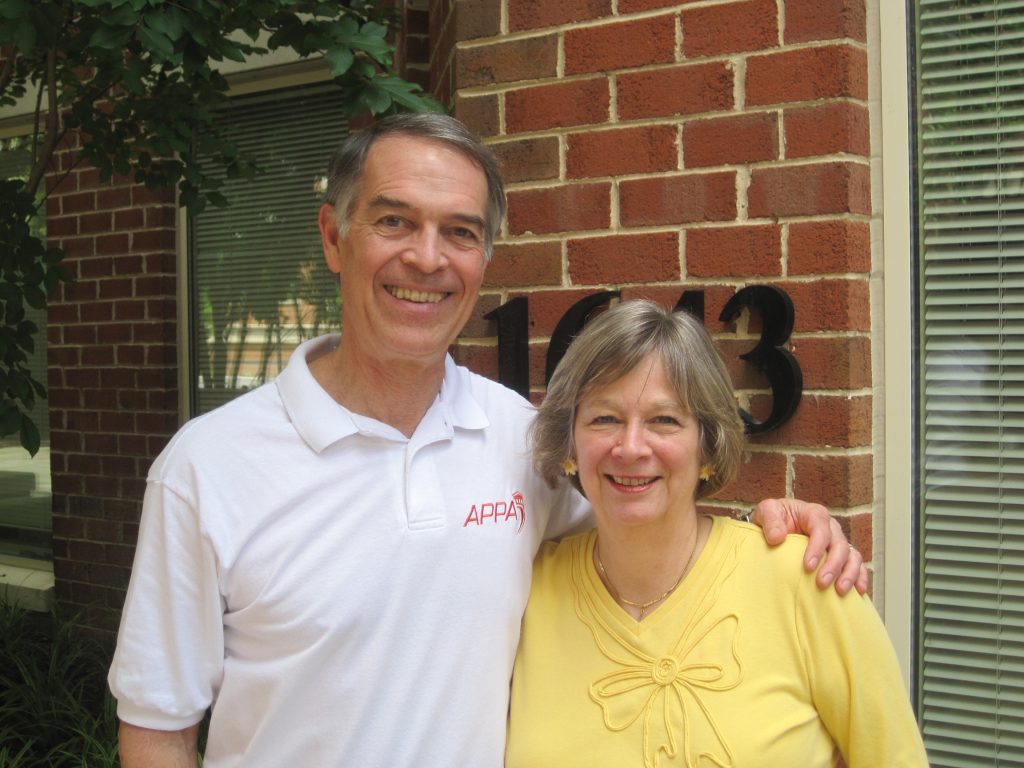 APPA has received the sad news that Past APPA President Glenn Smith passed away in his sleep August 7, 2020. He had retired to North Carolina last year after 22 years as the senior facilities officer at Bryn Mawr College. Glenn was APPA's President in 2013-14, during the run-up to APPA's 100-year anniversary celebration. He was also a longtime FranklinCovey facilitator and was on the faculty of the Leadership Academy for many years.
Glenn grew up in New York State and received his bachelor and master's degrees from Rensselaer Polytechnic University. He served 24 years in the U.S. Navy and served in the Naval Civil Engineers Corps, after which he joined Bryn Mawr following the "first job interview I ever had," he recounted for Facilities Manager.
During his years in higher education facilities, Glenn served as ERAPPA's president and APPA's Vice President for Professional Development. He earned the APPA Fellow designation in 2015, received the Meritorious Service Award in 2016, and in 2019-20 he served on APPA's Governance Task Force, with other APPA Fellows, to assess and recommend improvements to APPA's Board structure.
Read a profile of Glenn from Facilities Manager.
See Glenn's campaign video for APPA President.
Glenn Smith is survived by his wife Sue and four children and their families. Following are just a few of the many tributes to Glenn that have come in to APPA since his passing.
---
---
Lander Medlin, APPA Executive Vice President
He will not be forgotten. His memory and legacy will live on in the many, many lives he touched.
---
Bill Elvey, APPA Fellow and Past APPA President

Deb and I are bereft hearing the news of Glenn's sudden passing. Glenn had a gentle calmness and sage-like wisdom that I would seek out for counseling and guidance whenever possible. Glenn and I received our indoctrination into Stephen R. Covey during our time together at the Navy Yard. Little did we know just how transformative that experience would become and the journey that we would later enjoy working in higher education FM and becoming part of the larger APPA family! By any measure of a man, Glenn was great!
---
Ruthann Manlet, Immediate Past APPA President
Glenn's incredible dedication and love for APPA and our profession will live on.
---
Randolph Hare, Past APPA President
Heartbreaking and sad news. Milli and I have so many fond memories of serving together on the Board and spending time together with Glenn and Sue at many APPA events. He left an awesome legacy and will be greatly missed.
---
Mary Vosevich, Past APPA President
Glenn was a true leader, colleague, and friend. I have no words to express my feelings. May Glenn's memory be eternal.
---
Don Guckert, APPA Fellow and Past APPA President
I am mourning the loss of a truly special individual. Glenn served his country, his institution, and his profession with honor, dedication, grace, and heart. He was a great educator. Glenn's final service to APPA was an extraordinary one in terms of his commitment to, and its impact on, APPA. His APPA legacy is secure, and those of us he touched along his APPA journey are all the better because of it.
---
Polly Pinney, Past APPA President
Heartbreaking news. Such a wonderful man, treasured colleague, and consummate professional! My heart goes out to Sue and the family as we mourn one of our APPA family.
---
Tom Becker, Past Chair, APPA Certification Board
Glenn was a terrific individual who was a mentor to many and who performed his military, Bryn Mawr, APPA, ERAPPA, and DVAPPA services to the highest caliber. He was also a friend.
---
Chuck Farnsworth, FranklinCovey Facilitator, APPA Leadership Academy
When Paula and I received Lander's call, it was shocking, heartbreaking, and unbelievable. We had known Glenn from the original Covey days in the early '90s. He was an inspiration to both of us, and he made a difference in so many lives. Glenn has truly had a Blessed Life!!
---
Jack Colby, APPA Fellow and Past APPA President
As with all of his friends, I am shocked and saddened by the news of Glenn's passing. It is tragic that he did not have time to carry out his plans for retirement close to family. Each of us are better for our association with this great person. Along with my sadness is a sense of pride that I had the recent opportunity to work with Glenn on the Governance study, an effort that built on his knowledge and experience with APPA that we all valued. Indeed, based on the tributes already voiced, he will be sorely missed.
---