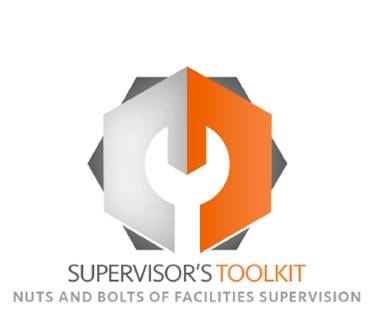 Welcome
Supervisor's Toolkit has been specifically designed to meet the needs of the facilities management professional. It is a structured, open-ended, and pragmatic approach to developing supervisors. It is not so much a teach program as a development process, designed to help supervisors realize both personal and professional growth. The program has been newly designed as a full three days of training.

Current Offerings
MAPPA:
Radisson Blu at the Mall of America (MAPPA 2019)
October 16-18, 2019
$550
Register
SRAPPA:
University of Virginia
September 23-27, 2019
$499
Register

University of Richmond
October 21-25
$499
Register

College of Charleston
November 11-15
$499
Register
If you need to cancel a registration and receive a refund, please contact the region where the Toolkit is taking place.