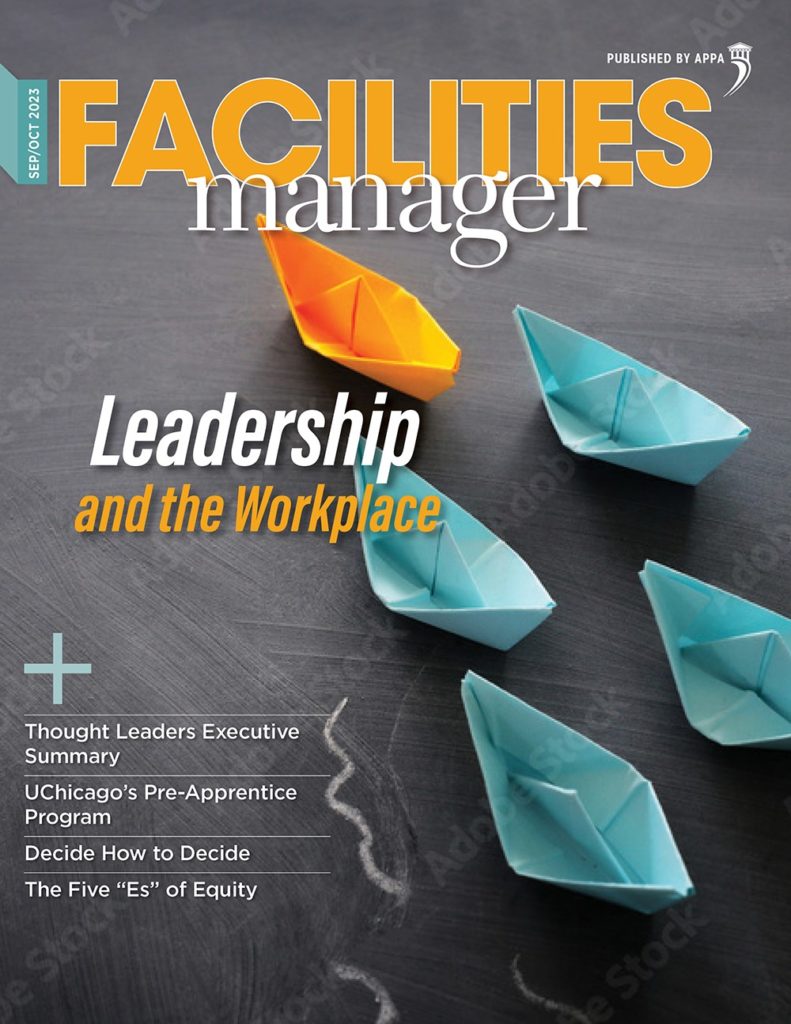 What's the good news from your campus? Facilities Manager, APPA's bimonthly digital magazine, welcomes recent case studies and emerging best practices from facilities management professionals at APPA-member institutions in 2024. The magazine's 2024 editorial calendar outlines issue themes, submission deadlines, and more information related to practical and big-picture perspectives on the most pressing issues and challenges advancing and impacting your work.
Publishing in Facilities Manager is a great way to share engaging, behind-the-scenes accounts of why your work matters and how you get it done. Each issue features a range of voices, perspectives, and topics related to best practices in facilities management.
See the 2024 Editorial Calendar. See the Editorial Guidelines.
January/February 2024: The Year Ahead
Submission deadline: December 1, 2023
March/April 2024: A Seat at the Table
Submission deadline: January 29, 202
May/June 2024 : Creative Conversions
Submission deadline: March 25, 2024
July/August 2024: The Next Generation Workforce
Submission deadline: May 27, 2024
September/October 2024: Ramping Up Revenue
Submission deadline: July 29, 2024
November/December 2024: The Sustainable Campus
Submission deadline: September 30, 2024