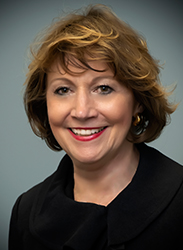 An occasional blogpost from Lander Medlin, APPA's Executive Vice President
---
Finance Focus for Facilities' Future
April 27, 2020 — The level of uncertainty continues to rise in all aspects of our society. The number of coronavirus cases in the U.S. alone is approaching the 1M mark and deaths close to 55,000. We are #1 in the world—not a place we want to be. Canada is ranked #12 with 47,143 cases and 2,663 deaths. Total population and land density make a comparison awkward, but their infection rate is definitely lower on a per capita basis. Unfortunately, we are all still far from the end of the effects of the coronavirus spread. Although pleased that a few states look as though they have peaked, the exponential rate and pace, as well as the possibilities of reoccurrence, remain. We must think differently about what we do and how we do it. This will be especially important for our institutions' response to a recovery and reopening. The changes to the education enterprise are also occurring at an exponential rate and pace.
The economic impact is staggering. The jobless numbers alone are eye-watering, cresting 26M people who have applied for unemployment benefits and closing in on 15% of the U.S. workforce. Retail sales were down 8.7% (a one-month figure we had not hit since 1992). The oil price per barrel dropped so low that it went negative for the first time in history. The Congressional Budget Office forecasts a $3.7 trillion deficit and a 5.6% economic contraction by year's end. But it's not just economic indicators that depict this crisis—we now have a "humanitarian food crisis" as well! It's heartbreaking.
For our industry, the next unimaginable nightmare lurks around the corner. The impact of the larger economies are roiling higher education with such news headlines as "Coronavirus: How Should U.S. Higher Education Plan for an Uncertain Future?" Or "The Hard Choices Presidents Will Have to Make." We are there. Yet, we must now shift our thinking to what happens next. And these will be unprecedented decisions – close, stay on-line, slow transition, hybrid approach, full reopen…WHEN do we decide…then HOW? And, HOW will Facilities respond? Are we prepared? Do we even know what the questions are? There's no "one-size-fits-all" solution.
The challenges are real. Therefore, we were extremely pleased to have gathered an exceptional panel for our 6th Town Hall, each speaking to the shifting higher education landscape, financial and otherwise, and providing possibilities and opportunities to the "fluidity" that is COVID-19. All in collaboration with our partner NACUBO (the National Association of College & University Business Officers) and one of Canada's premier institutions, the University of Alberta.
Panelists:
Jim Hundrieser, National Association of College & University Business Officers
Bill Paulus, University of Minnesota
Andrew Sharman, University of Alberta
In addition, we highlighted the final results of APPA's Grounds/Landscaping Operations survey, which is located on our website under COVID-19 Surveys & Related Responses. Some additional highlights of the Town Hall follow:
The pathway of students for the future is changing. There is a greater likelihood they desire a hybrid approach to learning, skills development, hands-on apprenticeship, and certificates creating a face-to-face/online ebb-and-flow relationship to a campus. This has implications for predictability of budgets, space usage, etc.
More and more students are seeking urban experiences, which is putting great pressure on smaller private institutions.
The competition for international students is exacerbating the already heightened losses from international travel restrictions and immigration regulations.
Generation Z is over-connected and overwhelmed, putting great pressure on counseling centers.
Lost revenues from a variety of sources (state sales tax declines, room and board reimbursements, summer semester and day camp cancellations, athletics, etc.)
Three scenarios (open, close, hybrid models) were provided for post-COVID-19. You should plan and prepare for those at a minimum.
Work with Senior Leadership team to develop a vision for what you want to achieve in the fall with guiding principles planning assumptions. This will help you determine the scenarios to plan in greater detail.
Focus on mission and "distinction" as institutional differentiators.
Important to partner, collaborate, and support your Admissions team. You have much to offer. (See the coming Thought Leaders Series monograph, "Preparing for the Student of 2024" for more detailed insights.)
Use the Kaplan & Norton Balanced Scorecard method to frame your strategic discussions around four perspectives: financial, customer, process, and people. This will help you think and plan more intentionally and comprehensively.
Recognize that the process for adjusting budgets is and will always be iterative. Plan for and be prepared to flex and adapt, quickly.
Review, adapt, adjust, and communicate service levels so expectations are clear and correlated to funding.
Be willing to stop doing things considered less important and are not being funded.
If cuts are deeper, consider process streamlining, organizational restructuring, change frequency of services, and review both insourcing and outsourcing options.
Critically review the viability of your dormitory-style student residences, as they could have major financial and capacity implications.
Capitalize on opportunities from reduced activity and occupancy such as maintaining capital and deferred renewal backlog items and repurposing current buildings.
Recognize there is no muscle memory for what is happening in our lives because these events have never existed. It's all new. In fact, each day you have new events and a new set of data you didn't have the day before. That makes this all the more difficult, ambiguous, and fraught with anxiety and trepidation. It's a state called "unproductive uncertainty." Nathan Furr, in writing for the Harvard Business Review, identified three habits to help you develop your own "uncertainty" capability. They are:
Open your eyes to all options, present and future
Think in terms of probabilities, not binary outcomes
Remember that possibilities always exist
At APPA, we do understand things are changing rapidly every day. One thing that will never change is our commitment to giving you our best every day. YOU MATTER!
E. Lander Medlin
APPA Executive Vice President