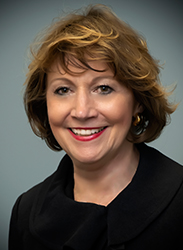 An occasional blogpost from Lander Medlin, APPA's Executive Vice President
---
Caring for the Caregiver: Mental Health Resources for Front-Line Teams & Students
August 31, 2020 — The United States surpassed 6.0M coronavirus cases this past week and remains at the top of the global chart accounting for almost a quarter of the 25 million cases. It took more than three months for the U.S. to reach one million coronavirus cases after reporting its first confirmed infection, but less than a third of that time to notch the latest million-case leap. And new daily cases have been going down since the end of July. Although daily death reports remain far below the peak they hit in the spring, the cumulative toll exceeds 183,000 deaths. Daily death counts in August more than doubled the average for early July. I hope we never become numb to coronavirus deaths, nor forget the incredible people whose lives have been lost.
At this writing, the jump in infections comes as the daily rate continues to decline. This week only 5 states increased 32% or more; 13 states actually decreased; and many more states plateaued. What has not changed? Following the 3 Ws: Wear a Mask; Wash your Hands; Watch your Distance; and establishing the protocols to 'Box in the Virus' through: Strategic testing; Rapid contact tracing; Effective isolation; and Supportive of quarantine. In fact, testing is the bedrock! It's essential to fighting the virus and stopping the chain of transmission. Indeed, the Feds have bought 150M rapid COVID-19 tests which could substantially expand the nation's capacity for rapid testing. That said, I cannot fathom the waffling CDC announcement regarding testing guidelines. That confusion continues.
Economically speaking, filings for unemployment claims fell slightly to 1M this past week, signaling layoffs still continue further hampering economic recovery. And, 30M people remain jobless. In particular, the airlines industry continues to cut tens of thousands of jobs as it downsizes from the impact of the pandemic. The entertainment industry is following suit.
As for Education's reopening plans, the media has described how disorganized the fall semester has been for institutions around the country. Indeed, the fall semester has begun and COVID is surging in the weeks since many classes started. For the moment, most campuses haven't completely gone to remote instruction, but the climbing cases could number the days of in-person campus instruction. It is certainly an unpredictable school year ahead of us…to say the least.
What I have just described has put every part of our lives – personal and professional –in recovery mode. A recent New York Times op-ed stated, "We are not as a nation doing alright. There is something significantly wrong. New data is showing that Americans are suffering from record levels of mental stress – called pandemic fatigue." This is real!! Further to my point, suicide is on the rise, as these statistics show: 40% of adults in the U.S. express dealing with mental or behavioral issues; 25% of young people (18-25 years old) have considered suicide; younger teens are struggling too; and, 13% of adults reported starting or increasing substance use to cope with stress or emotions related to COVID-19. We are ALL being affected by this pandemic.
Hence, three panel members with years of knowledge, expertise, and professional experience, gave us excellent advice and guidance we can employ now concerning our mental health and wellness that is severely impacted by the four major crises we all face: the global pandemic, a deep economic recession, a renewed push for racial equity, and all forms of climate change. Rarely has the world faced such urgent problems.
Panelists:
Eleanor (Nell) Davidson, MD, Adjunct Instructor, Bioethics & Medical Humanities, Case Western Reserve University, School of Medicine
Jenna Elmer, Director of Human Resources, Facilities Management, University of Arizona
Alan Lorenz, MD, Staff Physician, Student Health Center, University of Rochester, and Clinical Associate Professor of Family Medicine & Psychiatry, Rochester Institute of Technology
Nell has worked directly with facilities staff and knows firsthand the stress and anxiety that stems from being one of those "coveted essential employees." She shared that understanding and some of the lessons learned we should apply right now in our workplaces. Jenna brought a wealth of knowledge and expertise in working day-to-day with a large physical facilities staff and recognizes the critical importance of mental health and wellness no matter what position of responsibility you hold. She has built a strong, collaborative working relationship with her campus HR department and the EAP (Employee Assistance Program) and knows how critical these connections are to meet staff needs NOW and well into the future. Her daily interactions with staff are so insightful, demonstrating care, concern, and empathy like none other I know. Alan has worked with and provided training for 1st responders and brought a wealth of information on how he helped prevent burnout, caregiver fatigue, and some common defense mechanisms. He provided numerous tips for supervisors, managers, and leaders and described the concept of "Mental Health First Aid."
Highlights from this Town Hall gleaned from our panel's wealth of knowledge follow:
Signs and symptoms of COVID-fatigue are heightened anxiety; increased periods of depression and unhappiness; extreme exhaustion and fatigue; lack motivation or passion for the work; talk about hurting themselves, suicide, or death; and substance abuse problems.
Mental health is not just the absence of anxiety and depressive symptoms. A sign of good health is a certain ability to adapt. Therefore, growth and adaptation are signs of a healthy mind and characterize wellness.
One particular research instrument or question set referenced was the PHQ4, which focuses on four questions: a) Do you feel down, depressed, or hopeless?; b) Are things that were fun, no longer fun?; c) Do you feel nervous, anxious, or on edge?; and d) Are you not able to "stop" a certain feeling (i.e., do you keep coming back to it, and cycling it over and over again? Clinicians use these as screening tools to begin a conversation. However, they find just asking these questions really communicates a caring message.
There is great value in seeing a mental health professional, your clergy or rabbi, rather than a neighbor or spouse. These individuals are separated from your existing situation. You can better talk about things privately and confidentially, and really explore things to improve your own mental health.
It is important NOT to second guess the advice of a mental health professional or how they might assess the situation.
Consider Maslow's Hierarchy of Needs as a relevant model for taking care of your staff needs as a result of this pandemic and corresponding crises. For example, ensure they have adequate food and shelter, tend to their safety, and consider their families' situation at home recognizing that the lines between work-life and home-life have been blurred by this pandemic. Understand that if they are worrying about those issues, they have a much harder time focusing at work.
Shifting staff job duties and/or locations can add more stress. Training helps their comfort level significantly, which increases satisfaction and productivity.
Implement a strategy similar to that performed in hospitals for teams "donning and doffing" personal protective equipment. This will not only enhance worker safety, it will aid in reducing workplace virus transmission. This type of monitoring helps everyone succeed and further develop a mindset of mental safety.
Understand the limits of your role. You don't have to be a hero, but you need to be able to say something meaningful and connect with people. You can do that effectively through "active listening" where you just reflect back to the person what you heard them say. It sends a clear message that you really are listening, they are being heard, and therefore not isolated and alone. It improves how they feel as well as creating a powerful connection/bond.
Supervisors, managers, and leaders should ask employees about their daily routines. Taking time to ask demonstrates empathy and has enormous value.
Critical we seek first to listen, to understand employees' basic needs, concerns, worries, and stressors. Be present. Listen as a non-professional. By no means are facilities professionals expected to become "mental health experts." You're not listening to necessarily solve these problems, but understand they exist, provide referrals to campus EAPs (Employee Assistance Programs), and be a resource to facilitate employees getting help.
Another role of supervisors, managers, and leaders is to know exactly how to use campus EAP services; possibly bring them to the department to talk about the signs and symptoms to further educate and elucidate problems and potential solutions (e.g., resources such as the National Suicide Prevention Hotlines, Crisis Text Line 741, National Domestic Violence Hotline, Child Abuse Hotline, etc.).
A conversation starter for non-professionals could easily be, "Gosh, you look exhausted"… followed by, "How have you been sleeping?"… Or, "How are things going at home?" You can also tell when someone looks hung over or smells of alcohol or marijuana. If not addressed, you enable these behaviors whereas you could be intervening and more effectively help staff get the assistance they need.
Because supervisors regularly observe and notice behavior changes in their staff, they could say, "Hey, I've noticed that you're not being yourself. Do you want to talk about that?" Then drop into an active listening role and possibly provide a referral, or share a similar experience which shows vulnerability and helps to diminish the stigma that seeking help is a sign of weakness, further normalizing the behaviors and actions. Instead, it becomes a sign of real strength and courage.
There are important things we can do institutionally to create a culture of caring. It has such a profound effect and sends a great message that we care about you and your mental health. In fact, research shows that mental health issues are the #1 reason people miss work. Establishing a program that focuses on taking away the barriers to accessing mental health services (even paying the co-pays) will pay for itself over time.
Further to that point, the Hawthorne Effect (a study performed during the industrial age) demonstrated that when we do things specifically to make our employees' lives better, their productivity goes way up. This was further reinforced by Gallup Research on employee engagement where they ask if an employee feels that someone at work cares about them, which is an indicator of increased engagement.
In a culture of caregiving, it's important to have a "buddy" – someone who checks in with you regularly asking, "How's it going for you?" It should not be a supervisor.
When establishing a culture of caring, it's important to ask people, "What they need/ want … what do they think would be helpful?" You may not be able to do everything, but asking is a good start. Further, acknowledge this is a particularly stressful and challenging time.
Be mindful of the phrases used in our daily conversations so as not to dismiss how people feel, doubt medical providers' advice, or jokingly dispense that mental illness diagnosis. How you describe something and the words you use are extremely important.
A Harvard Business Review (HBR) article "That Feeling You're Feeling Is Grief" emphasizes letting yourself feel the feeling without judgment. Leaders should also let staff experience the feeling without placing judgment. In addition, there is a new constant level of anticipatory grief that can bring on more anxiety. Yet, if you can't stop that feeling from cycling over and over again, it's time to seek outside help.
In talking about workplace resilience, we discussed the lessons we can learn from a setback or a failure. Instead of focusing on the failure and beating ourselves up, address the things in your control, your circle of influence. There is also the component of self-care. Take time to check-in on your own mental health and wellness and the things you can do to strengthen it.
It's equally important to take care of ourselves. Be mindful of the bedrocks of good health: Exercise, Diet, Sleep, and Social Connection. These are also the things that allow creative thinking and enhance our resilience.
One coping strategy suggested was to ask yourself, "What is the healthiest response I can make right now for me to cope with this situation short-term, yet not be harmful but rather helpful in the long-term?"
The concept of "Mental Health First Aid" is where you acknowledge, connect, and provide some sort of immediate response by connecting people with people, resources, services, etc. It's a soft intervention of sorts to show care and concern.
A one-hour training opportunity likened to CPR for mental health crises is called QPR (question, persuade, refer), which provides tools and techniques for these immediate or difficult situations; hence a first level of response.
Setting the example and modeling the behavior we want to see encourages the adoption of new practices. Remember, people don't listen as much to what you say; they look and see what you do.
So many people think this is just touchy-feely stuff and no big deal. Please understand this is the toughest stuff you will ever engage. Yes, it's hard work, but so valuable for the productivity, health, and wellness of your staff long term.
This pandemic affords the opportunity to include mental health and wellness in our daily conversations, enhance changing the culture to normalize the dialogue, and further diminish the existing stigma.
I close with a quote from Nelson Mandela's autobiography, titled A Long Walk to Freedom. "I have walked that long road to freedom. I have tried not to falter. I have made missteps along the way but I have discovered the secret that after climbing a great hill, I see there are many more hills to climb. Therefore, I have taken a moment here to rest…to steal a few of the glorious vistas that surround me…AND, to look back on the distance I have come."
Let's all give ourselves license to steal a few moments to rest; stop to smell the roses; and also look back at the distance we have come…together! With perseverance and a grateful heart, our greatest moments are about to come.
E. Lander Medlin
APPA Executive Vice President
---