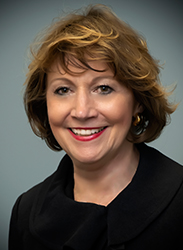 An occasional blogpost from Lander Medlin, APPA's Executive Vice President
---
An Experience Exchange around Your Remaining Challenges for Spring Reopening
December 7, 2020 — In just one month, the U.S. added well over 4M new COVID cases, surpassing 14.5M total, with infections rising in every state as the nation struggles to contain a "surge on top of a surge." Furthermore, infections have exploded past single-day records for 29 consecutive days, cresting the 200,000 cases per day mark as of yesterday and showing no signs of receding. With caseloads rising, deaths are rising as well. In fact, we've actually had our worst month since the pandemic began.
Deaths reached ominous levels unseen up to now, exceeding 45,000 in the past month alone and totaling 278,000. Sadly, we just crested the highest number of deaths in any one day since the pandemic began with no sure end in sight. We have now exceeded two victims every minute of every day!
More than 100,000 people have been hospitalized – double what I reported just one month ago and double the peak from the first wave in the spring. Hospitals are at capacity or on the brink and deaths could ramp up to 3,000 – 4,000 per day, or a total of 450,000 by February 2021, as the hospitals become quickly and increasingly overwhelmed. All these numbers paint a sobering picture that places us in our worst position possible as we enter winter and the rest of the holiday season. Understand, this combination could compromise our healthcare system. This final surge is looking deadly as our hardest months are ahead of us. We need a sea change in public attitudes and adherence to public health control measures if we expect to bend the curve back down to give our hospitals some relief.
Several antibody and antigen treatments for COVID-19 have been approved by the FDA this past month. Most exciting though is the news that vaccines are coming. Let's look at the two most promising vaccines from Pfizer/BioNTech and Moderna, claiming 94% and 95% effectiveness, respectively, who have filed for FDA "emergency use authorization" and are expected to receive approval yet this month. The United Kingdom has already provided authorization for Pfizer/BioNTech. However, Pfizer's two-dose course, taken 21 days apart along with a subarctic storage requirement, makes distribution and dispensing very complex. Batches will be issued first to healthcare and front-line workers, then by descending age groups.
Add pandemic fatigue and we have a recipe for further disaster. We cannot let our guard down. We must remain vigilant. We must reduce transmission by taking pandemic management seriously and heeding the simple public health measures of the 3 Ws: Wear a Mask; Wash your Hands; Watch your Distance, and avoid crowded settings or gatherings, especially indoors. Wearing a face mask is more important than ever as most coronavirus cases are spread by people without symptoms. Masks are a powerful tool and can help save tens of thousands of lives in the coming months, IF 95% of Americans will wear a mask. This will require commitment to a collective effort. Thankfully, our institutions have worked really hard to Box in the Virus through Strategic testing; Rapid contact tracing; Supportive of quarantine; and Effective isolation. Together, we have it in our power to shape what happens next.
To that end, the CDC issued new guidance last week stating that "wearing a mask can help protect you, not just those around you from coronavirus transmission." Therefore, the dual benefit where cloth masks act as "source control" to block virus particles exhaled by the wearer and provide "filtration for personal protection" by blocking incoming infectious droplets from others. In several scenarios, infections and deaths fell significantly, which could also help avert future lockdowns especially if combined with other non-pharmaceutical interventions. The second CDC recommendation states that people who may have had a coronavirus exposure but are asymptomatic can quarantine for seven days instead of 14 if they test negative, or after 10 days without a negative test.
Convergence of the pandemic and the economy are further exacerbating economic devastation. New filings for jobless claims declined to 712,000 last week after a recent jump as the labor-market recovery navigates a surge in virus cases. However, the fact remains that there are 20.5M+ people receiving unemployment benefits; there looms the potential for millions of housing evictions; and 50M people could go hungry as we approach December 31, 2020 and the end of the stimulus package. The Federal Reserve Chairman recently remarked, "It would be inappropriate to allow these programs to expire." COVID Congressional relief talks did gain some ground this past week. Despite the good news about vaccines, U.S. consumers grow pessimistic about the economy amidst the new daily case increases. Households are definitely feeling the financial pain. In contrast, stocks rallied to new highs. Go figure!
COVID's imprint on higher education is further accelerating the financial issues that existed pre-pandemic – declining enrollments, diminishing resources, widening skills gap, ground-breaking technological shifts, and deteriorating facilities.
I mentioned during the last two Town Halls the unfortunate undergraduate enrollment drops and the College Board's published tuition and fees increases for 2020-21 that averaged 0.9%, the lowest since the early 1990s at both public and private nonprofit institutions. In addition, the pandemic has cost colleges and universities an estimated $120B. Stopgap, incremental measures won't solve this situation. The coronavirus has indeed amplified the financial crisis institutions were already grappling with pre-pandemic. This is arguably the most painful period in the history of American higher education.
That's the backdrop for finalizing our preparations for spring semester reopening. No matter what form it takes, the stakes remain high given the incredible stress on institutional budgets and the need for change to meet this new and different future.
We narrowed down some of our latest member survey responses into an infographic (visit our COVID-19 website surveys for the latest summary of and detailed responses from this survey). The situation dramatically changed from May/June's opening predictions where 71% of colleges and universities expected to be fully face-to-face in fall 2020. In fact, the reality for fall reopening was 4% with most implementing various hybrid approaches. PPE responses reinforced that prior needs still exist and reflected a significantly increased need for more nitrile gloves. OTHER items noted were MERV filters, electrostatic sprayers, and touchless soap dispensers. Clearly, you are still having issues with procuring the supplies you need.
During our December 4 Town Hall, our presenter from Duke University provided a detailed update on their Comprehensive Testing and Tracing Strategy.
Panel Presenter:
Kyle J. Cavanaugh, Vice President for Administration, Duke University and Duke University Health System
Highlights from Vice President Cavanaugh's presentation follow:
Duke built out a dynamic testing and contact tracing system by regularly collecting large amounts of data, integrated and utilized to drive testing and decision making along with the deployment of hundreds of people in coordinated roles.
Every student required testing prior to arrival, then upon arrival via a gateway surveillance testing program. A robust program for athletics was included based on a tiered risk assessment. Their access to a high-end healthcare system has fostered quick test turnaround. Exit testing also occurred.
They built a self-administered symptom monitoring testing program. Spread across 15 individual site collection stations, each individual self-administers a nasal swab, places it in a vial, uses their smartphone to swipe the vial's barcode, and they're all set. Each transaction takes 3-4 minutes. Out of 180,000 tests, only 241 were positive of which 152 were graduate and undergraduate students. They attributed these cases to small groups that almost uniformly involved food (e.g., taking off masks while eating together and talking). Other exposures stemmed from off-campus visitations with a girlfriend or boyfriend. Indeed, a model program generating an extremely low positivity rate. In addition, quick turnaround on tests allowed for aggressive contact tracing and medical follow-up. Sneeze guards were placed in the test collection sites.
Individuals in quarantine and isolation receive full staff team support.
Containment measures consisted of connectivity between building access and dining hall access cards to the symptom monitoring surveillance system resulting in almost immediate compliance. Another key to their success. [Other institutions have driven compliance by cutting off IT access or requiring signed student behavior expectation policy documents.]
For the spring, they are requiring everyone to have an influenza vaccine as an entrance requirement or condition of employment.
In addition, they invested in a pooled surveillance testing strategy with collections in groups of 5 which, if necessary, can be deconvoluted into individual samples to determine who tested positive. The frequency cycle is two times per week and can be increased depending on additional factors and/or outbreaks. They may move to pooling in groups of 10 which could dramatically increase capacity. However, given the higher positivity rates anticipated in early January 2021, Duke is planning to increase contact tracers and isolation and quarantine rooms (where the latter set-asides need to be 4-5 times).
A peer reviewed report on their pooled strategy was written at the behest of the CDC, dated November 17, 2020, titled Implementation of a Pooled Surveillance Testing Program for Asymptomatic SARS-CoV-2 Infections on a College Campus (Duke University, Durham, NC, August 2-October 11, 2020).
The rules, regulations, and policies associated with this testing and tracing strategy are augmented by a full face mask requirement, social distancing, and avoiding large gatherings.
The data and modeling strategy incorporated data from Duke, the community, and Ivy League institutions to model predictions for decision making in their allocation of resources to balance mitigation strategies and manage community relationships.
We then targeted topics and the top challenges from the responses to our latest member survey for a lively discussion with a few of your colleagues.
Subject Matter Experts:
Karren Bee-Donohoe, Associate Vice Chancellor, Office for Capital Facilities, The State University of New York
Eleanor (Nell) Davidson, M.D., Adjunct Instructor, Bioethics & Medical Humanities, Case Western Reserve University, School of Medicine
David Handwork, Assistant Vice Chancellor for Facilities Management, Arkansas State University
David Kang, Vice Chancellor for Infrastructure & Sustainability and Chief Facilities Officer, University of Colorado Boulder
Chris Kopach, Associate Vice President, Facilities Management, The University of Arizona
Corey Metzger, P.E., Founding Principal, Resource Consulting Engineers, LLC
Victor Pesiri, CEFP, Director of Facilities & Construction, Brentwood School
Highlights from the Town Hall subject matter experts' remarks follow:
The Top Challenges from our member survey for testing and tracing were: costs; timeliness of test results; capacity and availability; burnout, overload of staff; student compliance; overwhelmed Public Health Departments; and, nature of COVID spread (hotspots).
SUNY's students whose exit test at the Thanksgiving break was positive were not allowed to leave campus. Tough but necessary consequences to keep students safe and save family members lives.
The Top Challenges from our member survey for HVAC were: cost, lack of funds, and managing funds; shortage of labor; supply chain issues; managing perceptions of community; and, bringing in outside, fresh air & implementing de-densification measures.
Continuous commissioning may now come of age given the technology and building intelligence that can be automated. These tools will help us manage the perceptions of what we are doing to make buildings safe since what our systems are doing is indeed not visible.
Re-emphasized adherence to outside air and ventilation rates stated in ASHRAE's Standard 62.1 or the respective local code. Can reduce virus transmission by the provision of clean air to spaces through building ventilation or utilizing local portable systems. However, these portable units do not address IAQ (Indoor Air Quality) long term. The pandemic and its resulting HVAC issues afford the opportunity to make a better business case.
The value and use of UVC in ducted air streams was reinforced and can be an effective measure, but must be defined properly for your air handler. When implemented across many buildings, it can be costly. Also, UVC requires implementing the three factors of intensity, proximity, and time. The key is keeping coils clean.
UVC lamps require proper placement. Measure the size of the space to ensure the effectiveness of its intensity and time of exposure in the space. It should be used to complement or supplement a comprehensive cleaning strategy.
Post a detailed list of each room's requirements, then functionally double check it. This validates the work, makes it transparent, and is definitely worth the time and effort. This process should be utilized post-pandemic.
A new approach is being explored by the University of Arizona to coat existing MERV 7 and 8 filters with a zinc substance that has been used by the NAVY Seals on their wetsuits. More to follow on this promising research.
The Top Challenges from our member survey for wastewater effluents were: cost; lack of specificity from location; lack of staffing; extraction locations create logistical challenges; weather; and, nature of work itself.
The University of Arizona has dealt with the false positives in their wastewater effluents by correlating the data from their daily antigen and PCR testing centers to make decisions on next steps. Although expensive, this has proven extremely valuable when taken as part of an overall testing program strategy.
Alternatively, SUNY has abandoned use because of the false positives given the contamination from previous COVID-19 positive residents/occupants who were continuing to shed the virus. SUNY moved to pooled testing in groups of 12. The problems encountered are generally turnaround time (24-48 hours). Whereas they can use antigen testing with 15-minute results and these tests are less costly. To manage the problem of false positives, they do more testing. The Abbott Test (which costs $5) may soon be able to import the results into a centralized data collection center, which will be immensely helpful.
The Top Challenges from our member survey for external relationships were: managing community perceptions; open communication with communities on COVID-19; partner with communities on social distancing efforts; compliance efforts of off-campus students; communities view campus grounds as "their park"; and, local establishments compliance issues (i.e., bars/restaurants).
In managing perceptions, it is so important to educate everyone on what you are doing and the science behind it (e.g., MERV and HEPA filters, ventilation and filtration, aerosols versus dry drops, etc.). This has great value both short and long term.
Regularly connecting with the community (both internally and externally) on policies, procedures, and protocols creates confidence in the institution by the community and builds further trust through openness and transparency.
The Top Challenges from our member survey for pandemic fatigue were: increased complacency regarding compliance; low morale; absenteeism; mental health issues; extreme exhaustion, fatigue, stress; fear of furloughs/layoffs; retirements accelerating equating to workload stressors; and, fairness issues between remote staff and essential on-campus workers.
Given the sheer number of coronavirus cases exploding across the country, the number of staff becoming ill will also increase and result in a negative impact on our operations. We must anticipate this eventuality and be prepared to adapt.
Pandemic fatigue is as much about "sluggish thinking" as it is the actual physical fatigue. This requires a return to the three basics – sleep, exercise, and nutrition. These three factors are the Golden Rule and the basis for good health, wellness, and productivity.
The book, Why We Sleep, by Professor Matthew Walker, University of California Berkeley, and/or the short YouTube video clip on it was recommended. At a minimum, plan to show the video clip to your staff and use to prompt discussion around the importance of sleep for performance and productivity.
It's actually amazing how much physical strength we have lost sitting on Zoom meetings. As leaders, we should focus on giving staff time to exercise. And, it's not just about making the time available, it's about determining the barriers to doing so. Focus on helping staff understand what this entails and further encourage these activities.
Many things will change come January 2021 (virus caseloads, vaccine distribution, PPE availability, etc.) so we must remain flexible.
Remember, as leaders, we not only set the example for our staff, what we say matters. It's important that we recognize each and every individual's contribution to the mission and what each person does is important. See it; say it. Make it visible. Shine a light on it. We all have a role to play.
It was evident from the final set of survey responses that most institutions are feeling better prepared for their spring semester reopening. You should. You've all worked extremely hard. Please take a well-deserved break during the upcoming holidays. Encourage your staff, your team, and your entire department to do the same. Your institutions need it. You need it. We all need it.
It may not have felt this way many times throughout this past year, but we have much to be grateful. This year has thrown every challenge imaginable at us, but seeing how resilient people have been and the creative lengths they have gone to in order to find joy has been inspiring!
* View December 4 Town Hall Recording
* Register for Future Town Halls and Webinars
* Check out the COVID-19 Survey Website for details from our latest member survey
* The FPI 2.0 (Facilities Performance Indicators) Survey is LIVE
* Learn more about the APPA Facilities Symposium January 25-27, 2021
* Download APPA365, the APPA app
E. Lander Medlin
APPA Executive Vice President
---
---