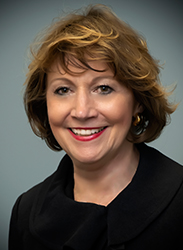 An occasional blogpost from Lander Medlin, APPA's Executive Vice President
---
The Campus COVID Economy: A Focus on Institutional Revenues & Expenses
February 08, 2021 — As much as we'd love to leave 2020 behind, the effects of the pandemic, the economic crisis, racial injustice, and our environmental disasters still very much affect all of us. The pandemic is a long way from being over! So in 2021, our health matters more than ever. We are still facing a global health crisis that has taken the lives of more than 463,000 people in the U.S. (20% of the global toll) and nearly 2.3M worldwide. Recognize, it took more than nine months for the world to pass 1M deaths in late September. Yet, in just a little over three months, the virus has claimed another 1M lives. Now, U.S. COVID cases total 27M (or 25% of the cases globally).
As big as these case numbers are today, the number of new cases in the U.S. are finally tiptoeing in the right direction. They continued to decline yesterday, to a daily average of 146,000 over the past seven days, and indeed the past three weeks. That's down as much as 42 % from the peak in early January. Yet, we must be cautious as this could quite possibly ramp back up with the Super Bowl parties yesterday and new variants/virus mutations from the U.K., South Africa, and Brazil.
Understand, the science behind masks is well-documented. President Biden implemented a national mask mandate on federal property and public transportation systems now in effect. Biden also asked the public to take the "wear a mask" challenge for his first 100 days. Plus, double masking for COVID-19 protection is a trend with a purpose.
We have the collective power to put a stop to the spread of this virus by obeying the public health guidance of the 3 Ws: Wear 'double' Masks; Wash your Hands; Watch your Distance and avoid crowded settings or gatherings, especially indoors. And, with these new variants, we must Box in the Virus through: Strategic testing; Rapid contact tracing; Supportive of quarantine; and Effective isolation. Getting vaccinated plus implementing these multilayered mitigation strategies are the most effective measures for decreasing the risk of transmission. Remember, 59% of ALL virus transmission comes from asymptomatic individuals. We must reinvigorate the cause to mitigate with these existing strategies. Collectively, we can shape what happens over the next few months and demonstrate we really are in this together.
And, we need to do so. The mutation-laden variants are on the move. They are here. They are scary given the dramatic infection transmission rates (70% greater). That's a game changer. With January the deadliest month yet, mutating viruses and vaccine progress will define February.
The vaccine news continues to be better than many people realize. First, vaccinations are fundamental to slowing transmission (and especially for essential workers). Five vaccines are expected to become part of our viral defense arsenal over the next few months. Pfizer/BioNTech, Moderna, AstraZeneca, Novavax, and Johnson & Johnson are boasting a range of effectiveness, all look extremely good and all can help prevent severe illness, which means keeping people out of the hospital and keeping them alive.

Here's the key fact: All five vaccines (with public results) have eliminated COVID-19 deaths and drastically reduced hospitalizations. That's great news! Any vaccine that helps people from getting seriously ill and not dying is a game changer. Everyone should get vaccinated. Unfortunately, the vaccine's distribution and administration is still disaggregated and dysfunctional with only 36% of doses sent to the U.S. states used. Ramping up production to increase availability remains critical. A national strategy for vaccine rollout cannot come soon enough.
The CDC continues its focus on sequencing coronavirus genomes to identify and isolate new mutations. U.S. doctors are now recommending pregnant women get vaccinated.
The U.S. economy shrank in 2020 despite 4th Quarter growth. New jobless claims, a proxy for layoffs, declined slightly for a third straight week (totaling 779,000 people), but many of the lost jobs are unlikely to return, leaving millions of people unemployed. The U.S. only added 49,000 jobs in January, a weak showing. Congress seems poised to pass yet another stimulus package. Only time will tell whether these efforts will be successful. Consumer spending and retail sales fell in December as COVID cases rose. The Federal Reserve held policy steady as the economy stumbles. According to the Congressional Budget Office (CBO), the U.S. economy is expected to return to its pre-pandemic size by mid-2021. The brightening outlook was a result of large sectors of the economy adapting better and more rapidly to the pandemic than originally expected. The December 2020 $900B economic aid package was also reflected in the CBO's increased growth expectation. (Higher Education received about $23B from this 2nd stimulus package.)
As schools are reopening for the spring semester, the economic fallout from COVID is REAL! Higher Education's financial and budgetary uncertainties from enrollment volatility, fluctuations in state funding, auxiliary support and athletics' losses, and COVID-related expenses have taken their toll. Just earlier this week, a third of the 3,000 higher education institutions included in The Chronicle's spring campus reopening tracker are categorized as "undetermined or other." That's largely because many institutions either have delayed in-person starts or have yet to commit to a plan for navigating yet another tricky semester of pandemic learning. Despite all the uncertainty, the trend is toward more in-person learning than in the fall. There are a lot of pressures for institutions to show that they are in-person. The push to return to face-to-face learning is real – some financial, some political – all to show that they are in-person in some way or another.
Now, all eyes are on fall 2021 enrollments. While the volume of applications overall is up 10% from a year ago, there are other, more troubling trends beneath this topline number. For example, the number of first-generation applicants is down 3% from this point a year ago. The number of students who requested fee waivers for their applications also fell by 2%. It's clear that the pandemic is continuing to have equity implications for higher education, especially with the first-time freshmen decline of 13% we experienced this past fall, and the sharp drops among first-time Black, Hispanic, and Native American students in particular. These students, whom we need to 'woo' to our campuses to make up enrollment declines, will need additional support in the months ahead. Plus, fewer high school students nationally are completing aid applications (through FAFSA) which suggests many students aren't on track to go to college.

Then, there's the decline by several percentage points for the smaller, rural and regional public institutions applications as compared to last year. That is equally disturbing. Even though international student enrollment was dropping pre-pandemic, there's a surge in international applicants for next fall (except China but replaced by India). We also expect graduate enrollment will keep growing. Community Colleges should do better than fall 2020 with its 18.3% drop. But, a rapidly re-opening economy might convince prospects to grab that job opening and put off college for another day. The same dilemma will impact adult undergraduate enrollment at four-year schools. Many things to consider as we look forward to the next academic year.
This background and context set the stage for our subject matter expert. For this Town Hall, we had the opportunity to hear from a distinguished colleague from ACE (the American Council on Education) who covered ground on the broader issues shaping the public policy landscape and public perception of higher education; the financial challenges from the impact of COVID-related lost revenues and added expenses; and the latest on a new stimulus package.
Terry W. Hartle, Senior Vice President for Government and Public Affairs, American Council on Education, brought a wealth of knowledge, understanding, and thoughtful perspective to higher education's most pressing issues and what portends for the coming year.
Highlights from the Town Hall follow:
Colleges & Universities and students depend on federal support especially for student loans through Pell Grants and research funding. Plus, there are cost implications from the regulatory reporting requirements across financial, administrative, and student affairs for Title IX, Title IV, and the like.
State and Local support for public institutions and community colleges puts higher education "fourth in line" for funding behind Medicaid/healthcare, K-12 schools, and prisons/corrections. In fact, State budgets are overwhelmed by these three primary costs (85%). Add the fact that healthcare costs are rising 4-5% a year, especially given the devastation the pandemic on state and local budgets, these all further limit what state governments can do for higher education. It's actually led many states to walk away from its public higher education institutions which has resulted in those costs being borne by the institution, therefore, shifting the burden to increases in tuition and fees. With the pandemic's dramatic impact economically, State funding for higher education will be severely compromised even further.
80% of student enrollment is resident in state public institutions. State governments make the decisions about funding, or not funding, these public higher education institutions. Unfortunately, state support is generally going to continue to move in an undesirable direction.
As with any change in Federal administration, enacting legislation and establishing federal agency positions will take time. However, it is clear that the focus will be on the pandemic and economic stimulus. Also, much will be done by Executive Branch actions that are not necessarily permanent. Real lasting, permanent change comes from laws enacted by Congress.
The new administration's multi-faceted Human Capital Investment agenda affects higher education in multiple ways: 1) COVID Relief through the American Recovery Act – a $1.9 trillion economic stimulus and healthcare package – will be enacted using a public policy device called 'reconciliation' that allows Congress to pass legislation on a straight majority vote without the opportunity for Senate filibuster. The goal is for a final bill to be completed and signed by mid-March to avoid expiration of existing unemployment insurance benefits. This bill is expected to include $35B for the higher education sector. 2) HBCUs, Tribal Colleges, and Hispanic Serving Institutions are being targeted for increased funding. 3) Double funding the Pell Grant program, which provides grants directly to low-income first generation college students. The cost is $30B a year, which translates to $300B over ten years. This is a large enough amount of money and likely controversial, therefore, will take more time to implement. 4) Generalized student loan forgiveness targeting a specific amount of debt to be forgiven per borrower is a very expensive proposition. For example, if just $10K was forgiven for every borrower, it would cost $350B in the first year alone. Add the issue of whether the Executive Branch has the authority to implement without requiring legislation passed by Congress makes it significant and controversial and, therefore, not likely to occur. 5) A Free College Plan under any circumstances is complicated and expensive. However, this plan also disproportionately impacts private colleges and universities by their exclusion. It's least likely to have legs.
The Higher Education Regulatory agenda within the Department of Education and other federal agencies is vast covering Title IX (sexual assault), gainful employment borrower defense, foreign gift reporting, and immigration visas, to name a few. Again, it takes time to change any of these regulations as they must be replaced, not removed.
There are four overarching concerns about higher education (economic growth, public perception, state funding and tuition/fees, and student debt) that reside in the public sphere and speak to what the public thinks and knows about higher education, and what motivates the public policy discussion.
Over the last 30 years (1990-2020), there has only been a 21% gain in median household income in real terms over a generation. Yet, GDP (gross domestic product) has doubled. The median households aren't seeing that increased wealth. This fact is at the root of much societal concern and frustration.
The positive perception of higher education as a public good and its widespread acceptance by all parts of society has waned significantly. This loss of public support could really tear apart colleges and universities and further degrade future financial support at the state and federal levels.
Looking at trends in funding for higher education for the last generation (1990-2020), shows state funding for operational support of colleges and universities has fallen about 4% in real terms for the last 30 years, but funding from tuition and fees is up almost 180% over the same period of time with Community Colleges about 108%. Both are still outpacing the change in family income. Given the family, economic status over the last generation and that college is essential for many careers, their ability to take advantage of the college experience is greatly compromised and instills a sense of fear, anger, unhappiness, and bitterness.
With respect to student debt, one needs to look at a few key data points over the past ten years. Salary paid to recent college graduates has gone up by 1% in real terms; growth in median household income is about 3%, so little income growth; yet the price of college is up 17% in real terms. Therefore, the difference between salaries and college prices is disproportionate causing much consternation over college cost and the resultant impact on increased student debt levels. Then, recognize the average debt of students who borrowed for college has increased 67% in real terms over the same decade. Debt is off the charts as people are also borrowing for consumption purposes as much as they are for the price of higher education. So, salary isn't increasing and their average indebtedness is. They are facing huge challenges when it comes to paying for loans. It's not sustainable.
Given institutions serving a population that is increasingly low-income first generation who have more financial need than can be offset by the institution, will naturally increase the level of student debt. It's inescapable. It does give institutions the opportunity to engage in more debt counseling with students. However, an institution's hands are tied since they do not have the authority to refuse to certify student eligibility for loans as they are an entitlement to the individual student.
These data points help explain public concerns about the value of the economic return of a college education and the level of debt that people incur when they choose to pursue a college education.
However, the data also shows that the long-term economic return of a college education has increased relative to the long term economic return of a high school diploma with the wage gap growing pretty steady for an entire generation.
Federal sponsorship of research will be slow to materialize given the administration's focus on the pandemic and economic recovery. However, the NIH (for public health) and the NSF (around energy) seem most likely to receive increases.
A NACUBO research paper cited that campuses who spent money investing in facilities and amenities (like recreation centers in particular) found student applications in general went way up.
Sensitivity to the employability of an institution's graduates has heightened in recent years. There is more attention to some career-focused, career-orientation built into their academic programs. Community Colleges have a bifurcated mission that is both academic and occupational-focused. In fact, the occupational-focused work at community colleges is particularly important to local communities. This can create quite a conundrum.
Unfortunately, college enrollments were down whilst the economy struggled this past fall (now spring). It's normally counter-cyclical but that's not what is occurring this year. It's possible that our most vulnerable student populations' level of uncertainty (e.g., leaving home, fluctuating income, technology divide complications, among other things) has played into these decisions. We have yet to determine why. However, this decline in low-income first generation college students in the fall of 2020 is being closely watched and is deeply concerning for an institution's senior leadership.
The financial challenges to date have presented a very negative outlook for the entire higher education sector with widespread operating deficits, stark enrollment declines, net tuition, auxiliary revenue (from losses in room and board and athletics), plus COVID-related expenses (totaling an estimated $183B). We are indeed experiencing the biggest financial losses our sector has ever faced. That is the impact this fiscal year, and could indeed widen as we close in on the new fiscal year beginning July 2021.
The sources of revenue for colleges and universities are primarily tuition, government support, endowment returns, auxiliary operations, and philanthropy. All are under immense pressure. Tuition and fees have been all but frozen for the coming year which represents a decrease given inflation and other operating cost increases. The range of a 7-10% average drop in revenue this coming July 2021 seems likely and could be worse. This loss of revenue is significant.
Federal stimulus funds for institutions and students combined could ultimately total $74B. A significantly smaller amount than identified as needed by higher education. However, any federal aid would certainly be welcome.
Cost containment has been and will remain a major priority for all colleges. The underlying business model must change and faster than ever before.
On January 20, 2021, Amanda Gorman, the National Youth Poet, stole the Presidential Inaugural show. She reminded me of the beauty and power of poetry. Then, it was Gorman's delivery – flowing with tidal grace, accentuated by symphony-conductor hand motions – that cast a spell in the manner of great music. Her recitation of The Hill We Climb was inspiring. This was one of our students! She emphasized, "Somehow, we've weathered and witnessed; a nation that isn't broken, but simply unfinished."
Our facilities work in support of higher education is never really finished. But by keeping our institutions running, we make a massive difference.
E. Lander Medlin
APPA Executive Vice President
**Excerpts from Healthy Buildings: How Indoor Spaces Drive Performance and Productivity, by Joseph G. Allen and John D. Macomber, Harvard University Press
---
---