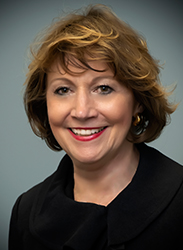 An occasional blogpost from Lander Medlin, APPA's Executive Vice President
---
Challenges for Auxiliaries: Dorms, Dining & Unions
July 13, 2020 — If you thought things were grim two weeks ago…it's actually worse, much worse! The U.S. is in free fall. The resurgence of COVID-19 cases has skyrocketed across 38 states totaling 3.3M in two weeks…that's up from 2M one month ago. NEW cases exceeded their all-time daily record for seven consecutive days, topping 67,000, with 50% of those infections in 18-40 year olds. At this pace, we are expected to hit 100,000 new cases per day. We have not "flattened" the curve; we have "fattened" the curve. The positivity rate doubled from one month ago – 4.4% to an alarming 8.2%! COVID hospitalizations rose 40% with deaths cresting 135,000.

Yes, we are knee-deep (maybe waist-high) in the FIRST wave. We are arguably worse off today than at any point before in this pandemic. This is deja-vu. The virus, not us, is in control! We continue to remain late in the game on testing and contact tracing capabilities; we're not even close. We should be testing 5 times the present number of 700,000 per day. There is no doubt we must engage in social/physical distancing and wearing face coverings or masks.
As for the economy, stocks are volatile amidst the soaring new COVID cases and, although we added 4.8M jobs in June, last week we added another 1.4M Americans who filed new claims for unemployment insurance. Higher Education's face-to-face reopening plans may say "yes," but the virus may say "no." It's already said "no" to Ivy League sports now postponed until at least January; and, the Big 10 just announced it will only play conference games. Still, there remains much preparation from campus auxiliaries, facilities, and the surrounding community. Let's face it. As institutions determine their path to a fall reopening, the WHOLE STUDENT EXPERIENCE begins with arrival at their dorm; entering that Dining Hall; and their first walk to and through the Student Union. How will we orchestrate that engagement and movement safely?
Hence, we engaged three panelists for APPA's 15th Town Hall to share their reopening planning strategies, challenges, and questions as they engage in delivering a "consistent" WHOLE STUDENT experience for those returning to their residence halls, dining halls, and student unions. As COVID has reshaped the way we go about our lives, the road to reopening takes leadership, collaboration, and an aligned culture no matter the chosen path.
Panelists:
J. Thomas Becker, Thomas Jefferson University
James Bridgeforth, University of South Alabama
Keith T. Kowalka, University of Houston
Tom considered the differences of his "Med Ed" institution and gave a broad-based facilities perspective on the challenges they face in creating that safe environment for returning students. James provided the strategies he is deploying for his residential housing community along with some practices others could adopt. Keith reinforced that sense of place with his student union along with some thoughtful approaches to dining services.
Some interesting highlights from the Town Hall follow:
Making a sound decision early is likely to be more valuable than the best decision at a later time. To that end, staying ahead of this disease is more critical than anything you might do later to make amends.
There is no vaccine nor magic cure. This is about diligence and sound practices.
Make sure you have "exit ramps" embedded in your plans and remember to address the broader transportation issues and barriers.
Ensure your plans are steeped in medical science data and facilities expertise.
Your public relaunch/reopening guide should be backed up by more detailed, prescriptive plans and checklists.
Logistics and sourcing remain critical or your plans will be compromised.
Student Unions are the heart of the campus, especially with respect to student gathering spaces, yet 50% reductions in density and corresponding capacity are necessary for hard and soft spaces/furniture (e.g., lounges and carrels, meeting and conference rooms, and other organization spaces). Hand sanitizing dispensers distributed throughout the building along with appropriate use of Plexiglas guards for information centers. Signage displayed digitally and in print formats.
Many institutions have canceled "outside" groups' meetings or conference events and reduced internal groups' event bookings to 25% capacity. The University of Houston has also applied a 40-square-foot per-student, per-participant capacity model.
Auxiliary staff assigned to staggered work schedules (early, late afternoon, and evening shifts) with others remaining in remote work status. This minimizes the number of people in offices at one time.
Established one-way traffic management for dining services food pickup locations along with locker stations (food and retail), mobile application ordering with an all cashless dining card, and augmented with a robot delivery system. Set dining areas capacity thresholds at 50%; cleaning and disinfecting scheduled throughout the day; and individual sanitizing wipes available at all tables.
Establish social distancing protocols in kitchens and back-of-house operations.
Coordinate similar protocols for all catering groups' contracts.
Use social media to communicate expectations, deliver welcome activities and orientations, and other such programming to better inform and engage students.
Engage social media campaigns to help students understand the idea of social responsibility from a COVID-19 perspective so they are part of the solution.
Residence Hall "move-in" should be handled quite differently than in the past. The University of South Alabama will engage in scheduled drive-through check-in times over one week averaging 10% of the student population each day, with a two-fold virus screening (email two days in advance and upon campus arrival with temperature checks and a questionnaire). They have established virtual "move-in" protocols. They will allow two visitors or guests to accompany the student and assist with move-in.
Dorm check-out processes will require students and staff to use the appropriate PPE.
Many residential facilities have reduced dorm capacities to singles, and in some cases, doubles. A special release form should be secured.
Many institutions are utilizing and/or employing contact tracers to follow up on positive COVID cases to ensure quick isolation or quarantine.
Institutions have set aside quarantine rooms for students who test positive with the coronavirus.
Managing residence hall social gatherings requires physically moving/relocating furniture (if you have storage space) or placing "don't use" vinyl stickers on the furniture. Besides peer pressure, RAs, staff, and cameras will monitor this social distancing requirement.
Expect to limit social activities or gatherings to ten people or less (includes fraternities and sororities).
Installing acrylic screens for gaming stations/tables and to further protect front desk/lobby greeting areas.
Institutions are instituting mandatory mask policies while in indoor spaces, except in the dorm room, or outside where social distancing can occur or while doing some physical activities.
Mask policy enforcement will follow the standing student discipline/conduct policies, but will rely on peer pressure first and foremost.
Create a culture of COVID-19 education and mutual protection backed up with signage and graphic representations, behavioral pledges, and attestations.
Ensure diligence in your COVID-19 safety training protocols (e.g., masked, gloved, eye protection, full PPE; and employed electrostatic misting, upgraded vacuum cleaner dust filters, etc.).
For public restrooms, post a chart visible to the public with cleaning and inspection schedules. It's about managing both the appearance and perception of cleanliness.
If possible, use UV detection markers to ensure proper cleanliness (an electronic inspection and dashboard system).
Where possible, install MERV 13 and 14 filters (or better) in your HVAC systems. One fallback position is to use antimicrobial filters for anything lower which are available for PTAC units.
Flush all water systems, particularly hot water systems, before restart to eliminate mold growth and, worse yet, Legionella.
Some experiential/hands-on courses can be delivered remotely with appropriate technology solutions (e.g., gross anatomy via VR/AR) placing even more pressure on your IT systems. Therefore, assure all backup emergency systems are tested and ready.
Given the amount of stress, make sure your staff take time off, celebrate your wins, and enjoy your successes.
Let's not be either naïve to the influence of our actions, nor simply resigned to ignore them. As Gandhi said, "Your thoughts become your words; your words become your behavior; and your behavior becomes your habits." I suggest we actively and routinely apply the simple but profound words of three-time Pulitzer Prize winning author and New York Times journalist, Thomas Friedman: "Respect science; Respect nature; Respect each other!" Let those words transform your behavior into meaningful and positive habits!
E. Lander Medlin
APPA Executive Vice President