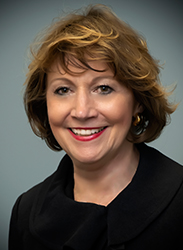 An occasional blogpost from Lander Medlin, APPA's Executive Vice President
---
Dedensifying Your Spaces
June 15, 2020 — It's a sobering reality that the surge in mobility is driving up transmission of the coronavirus. Fourteen states reported an alarming 40% increase in cases and hospitalizations. The CDC is projecting 140,000 deaths by July 4th, and Harvard Medical predicts 200,000 by early fall. Across the globe, the U.S. jumped 36% while the most notable European countries saw declines. Yet as individuals we can still do something. Practice social/physical distancing; limit the number and duration of close contacts; wash your hands frequently; and wear a face covering. Medical journals cite the chance of transmission without a face mask is 17.4%, while that fell to 3.1% when a face mask was worn. Compelling!
As Higher Education institutions (67% to date) plan for in-person delivery this fall, their strategies for reopening include these behaviors as both institutional policy and as an individual's responsibility. In addition, employing contact tracing is another critical tool until we have a vaccine.
This past Friday, we engaged two institutional duos, consisting of four panelists, for APPA's 12th Town Hall who shared their "return to work" campus reopening plans along with strategies for dedensifying their physical spaces. They prepared some fantastic visuals to demonstrate deployment of social distancing guidelines and measures. They certainly reinforce the notion that "place" matters!
Panelists:
Adem Gusa, Duke University
Jim Jackson, University of Nebraska Lincoln
John Noonan, Duke University
Bill Nunez, University of Nebraska Lincoln
Bill and Jim unpacked both the academic and operational aspects of space and the logistical support required at the University of Nebraska Lincoln. John and Adem described their return-to-work guidelines and their approach to social/physical distancing for a myriad of space types for the Duke University campus.
Some exciting highlights from the Town Hall follow:
Engage in broad campus-wide planning to prepare and provide for your institution's fall semester reopening strategy(s).
Planning should extend well beyond the spatial issues working collectively to maximize the student experience while concurrently doing what is necessary to ensure campus safety. This entails three key questions: 1) How are we ensuring health and safety?; 2) What will academics look like?; and 3) What are we doing to support the community?
The key principles that create the foundation for planning were: ensuring health and safety, continuing institutional mission, setting clear policies, following state and local guidance, applying best known practices, and providing for localized decision making.
Classroom space dedensification comprises thousands of classrooms of varying size, shape, and volume; fixed and movable furniture; physically marking use; and preparing associated instruction sheets and signage. CAD modeling is great first step, but physical walkthroughs or "test fits" are critically important to get accurate counts. Capacity outcomes hovered between a 27-35% net result. It's impact on capacity and course/teacher scheduling is equally staggering.
Use of 3' radius circles to layout 6' distancing configurations to determine capacity or yield.
Standards and expectations can be layered into building floor plans to calculate and communicate new capacities in advance to academic units. This allows for concurrent work by academic leaders on course planning, and provides both a great visualization tool and a means of communication for academic course delivery.
Since mixed modes of instruction will be required, understand the teaching modalities and the use of technology in all teaching spaces.
Take into account how many sections can be accommodated by the available teaching faculty/assistants, recognizing that many TAs and GAs are international students who may not be able to return this fall based on travel restrictions. Yet another ripple effect.
The at-risk faculty population and their desire to teach remotely must also be taken into account for your final fall calculations of site-based instruction.
As for lab spaces, equipment can be the limiting factor (only one student per fume hood, for instance), in addition to the 6' distancing requirement–reducing net capacity to 50%.
Performance arts, in particular dance studios, are advancing a 12′ distancing requirement and reducing duration of contact time. Look at the function of your spaces and their impact on social distancing.
Impact on dining areas (student unions in particular) are significant given existing seating configurations with capacities only yielding 27%. Rethink the way you provide food service (e.g., "grab and go" or a "to go box"). Also, dictates finding another place to eat.
In office/work environments, the social distancing impacts are mostly found in common spaces such as conference rooms, break rooms, and restrooms (where the number of sinks is the limiting factor for capacity). Signage will communicate usage requirements. Shared offices may be problematic but could stagger use.
Rooms in residential halls are being converted from doubles to singles, with a ripple effect on student life and campus capacity, and employing partnerships with neighboring apartment complexes, or room set asides in existing university or local hotels.
Residence hall student bathroom ratios are primarily based on fixtures but resulting in a ratio of 4 to 1 in today's planning.
UNL is handling the week of residence hall "move-in" as a scheduled "curbside" luggage drop with an outside contractor delivering to the dorm room.
Set aside isolation and quarantine rooms or buildings that will impact counts as well; or procure off-campus properties.
Remember to account for building ingress and egress, as well as queueing prior to classes.
Duke's "Guide for Returning to the Workplace," "Facilities Toolkit," and associated FAQs have been used to effectively communicate social distancing and detailed facilities responsibilities to the customer base and facilities staff.
Embracing the term "psychological cleanliness and wellness" to enhance a positive perception by students, faculty, and staff. Provision of symptomatic guidelines, social recommendations, and signage (instructional, directional, and customized by space type) to assist in proffering individual and institutional responsibilities.
Sourcing health and wellness supplies for facilities staff, teaching faculty and students, office environments, and common areas will support a smooth reopening.
Most institutions are not planning to clean classroom spaces between classes. Not enough time nor resources. Broadly distribute sanitizing kits instead. Must communicate what is realistic and reasonable to all constituency groups.
Hallways are not being modified, given the short duration of contact time and requirement to wear face coverings in public spaces.
Elevators are being addressed with the requirement of wearing a face covering, given the short duration of contact time.
Use furniture as an additional barrier to create natural social distancing.
Many other critical logistical support issues must be managed and coordinated (e.g., soft opening of buildings, building access from lockdown mode, central receiving and distribution of packages, Plexiglas requests and setups, etc.).
Transportation to, from, and within the campus is a logistical element that must be managed carefully with respect to number, timing, and duration of rides, seat separations, and aligned with class deliveries.
The facilities aging workforce is yet another at-risk population to consider adjustments and adaptation.
The clear lines of communication with key decision makers on campus, the more informed everyone is, and the more quickly decisions can be made in this real-time decision-making environment.
The positive byproduct has been enterprise-wide collaboration, partnership, and reliance on one another.
It is truly about "lessons learning" as there is no playbook. Learning from each other; being thoughtful, prudent, and forward-looking; recognizing a continually changing landscape; and, remaining incredibly flexible and adaptable.
We hope you enjoyed Stephen M. R. Covey's presentation this past Tuesday titled, Inspiring Trust: Strong Teams in Our New Normal. This was provided as a gift in celebration of your support of APPA. During his introduction, I reminded folks it is the strength of our core beliefs to trust in one another that will not only sustain us now, but will launch us into our new normal. From pandemic to protests…trust is key…and we have much to learn about trust. But, one thing we should concede – trust must be considered the highest value in an organization. You have to give trust to get trust. And, not trusting is the greatest risk today. We need a renaissance of trust – inspired trust! So, take the first step – choose to extend trust, and inspire others to do the same.
E. Lander Medlin
APPA Executive Vice President
---