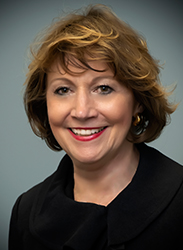 An occasional blogpost from Lander Medlin, APPA's Executive Vice President
---
Institutional Duos: The Road to Reopening with Your Senior Leadership
June 22, 2020 — This past Friday we recognized and paid tribute to "Juneteenth." The day the Emancipation Proclamation reached Galveston, Texas (June 19, 1865) and abolished slavery everywhere in the U.S. following the Civil War. Yet, equality and inclusion continue to be more of an ideal than a reality for many Americans. Hence, the mass protests give new voice to this disparity. We cannot erase our history, but we can use it as a stepping stone into the future.
Unfortunately, the pandemic has also disproportionately impacted the black community. With respect to the coronavirus statistics, we are basically adding 200,000 new cases and 4,000 deaths every week! That's not slowing down given the latest states reopening (cresting 20 states whose counts are increasing) and the impact of mass gathering protests. Testing and contact tracing capabilities are gaining ground but nowhere near the levels needed in access, delivery, and response time. None of this negates the importance of and criticality for social/physical distancing and wearing face coverings/masks.
As for the economy, we did increase retail sales by 18% in May, but we added another 1.5M Americans who filed new claims for unemployment insurance. This weighs heavily on higher education's enrollment prospects and financial viability. Higher Education is proceeding with behavior pledges, empty stadiums (possibly), widespread testing, and requiring face coverings/ masks. Two-thirds are still committed to in-person reopening. There remains much detailed preparation from every entity on campus, especially Facilities. Amidst all of this planning, there remains the question of athletic programs. A growing number of players have tested positive for COVID-19 in many major university football programs around the country. Most recently, Dr. Anthony Fauci, director of the National Institute of Allergy and Infectious Diseases, sounded pessimistic about the odds of a return season this fall.
Hence, we engaged three duos (a senior facilities officer and campus senior leader) from three very different institutional types (Community College, four-year Public University, and Historically Black College) for APPA's 13th Town Hall to share their reopening plans and strategies. For sure, the road to reopening takes leadership and collaboration no matter the chosen path.
Panelists:
Dawn Alston, Spelman College
Liesl Folks, University of Arizona
Art Frazier III, Spelman College
Tom Hall, Johnson County Community College
Chris Kopach, University of Arizona
Randy Weber, Johnson County Community College
Highlights from the Town Hall follow:
Establish a set of guiding principles at the outset. These will guide the plan, its strategies, implementation actions and tactics, and everyone's engagement in their development and delivery.
An overarching principle important to success is to make the circumstances as similar as possible across their entirety of the organization. In essence, creating a unified experience applying the same rules and same ways of managing a COVID-19 mitigation strategy. Hence, uniformity in approaches (e.g., face coverings rules, disinfecting routines, physical distance requirements, etc.). This actually reduces individual stress levels and enhances creativity and productivity.
No matter the size and scope of your institution the same "principles" apply.
Recognizing the critical need for vast testing and tracing protocols to achieve success, the University of Arizona is "owning" the entire process (virus, antigen, and antibody testing; and rapid turnaround lab results). They have developed a fully digital platform for contact tracing. Smaller institutions without the capability and resources should focus on antigen testing and contact tracing of which the University of Arizona is willing to provide their protocol for tracing, and it is fully scalable.
University of Arizona is performing vast water-based epidemiology. Researchers test the wastewater effluent coming out of the buildings and see the virus spiking in the wastewater before anybody in the building has determined symptoms for themselves. This is powerful and could be a game changer, especially when used in residence halls for early detection of virus infection and people can be tested before they are showing symptoms. This will further assist in getting on top of clusters quickly.
Community Colleges have numerous career and technical programs that are heavily reliant on hands-on, lab-based training that cannot be done remotely. JCCC has developed a spring (now fall) teach-out process to deliver those safely and earlier in the semester to meet program completion requirements.
Community Colleges are usually at the center of "essential" training and testing (e.g., EMS, railroad engineers, welding, etc.) and have remained capable of tackling those essential functions.
Since JCCC is a commuter school (no residence halls), they can and will deliver courses remotely through the fall and will accommodate only the lab, hands-on requirements, along with special Developmental Ed courses where students struggle with remote learning, as face-to-face deliveries.
JCCC has developed a premier enrollment process which accommodates first-time, first generation students very effectively.
There is a pattern developing around the provision of PPE, hand sanitizers, washable masks, COVID-19 training videos, boxes of tissues, and daily wellness checks for all facilities staff.
Faculty, students, and administrative staff are being further accommodated with "disinfection supply kits." The decision to mandate face coverings/masks is still in limbo.
Most institutions are requiring masks in public spaces and especially when 6' social/physical distancing cannot be maintained.
Building managers can be used as "ambassadors" to coordinate and communicate plan details, determine signage needs and locations, mass distribution of PPE, Plexiglas requirements, etc.
Signage and markers on furniture and floors for 6' social distancing queuing are a given for every building entrance, high traffic areas, and classrooms.
Plexiglas shields are being widely explored for use in customer service areas, some work stations, teacher protection, etc.
The provision of "foot poles" for restroom doors and other highly used doors to reduce necessary touching are being addressed creatively.
Where possible or feasible, institutions are discontinuing the use of hand dryers in restrooms and putting up paper towel dispensers to prevent aerosolizing.
Very few, if any, institutions have decided to add cleaning between classes.
Shutting off water fountains has not been the norm, with instructional signage and water bottle filling stations preferred.
Most institutions are implementing electrostatic spraying and fogging when they can obtain and/or afford the equipment.
Spelman is exploring ionization instead of UV lighting for further disinfection in air handlers.
Take advantage of existing low occupancy to address preventive maintenance on systems to ensure they are operating properly and as designed. This also allows the cleaning staff to deep clean all areas on campus.
Utilize surveys to understand your facilities, students, and staff needs, concerns, and expectations.
For the entire community, setting clear guidelines and expectations is necessary. Consistency is critical. Flexibility and adaptability are a must.
Recognize that so much of what has to happen has a direct relationship to the built-in infrastructure and how it is managed.
Our institutional duos continued to reinforce facilities staff as critically important for an institution to fully execute its decisions.
These forms of collaboration allow exposure to learn from each other and gather lessons learning that can be adapted and implemented in an institution's unique situation.
Strong courageous leadership and education are critical during these turbulent times. Let's keep talking. Let's keep asking. Let's keep listening. Let's keep learning. It was truly serendipitous to learn of Spelman's motto, "A choice to change the world." As Nelson Mandela aptly said, "Education is the most powerful weapon which you can use to change the world." So, if you didn't think your job was important, well, YOU are in the business of changing the world!
E. Lander Medlin
APPA Executive Vice President