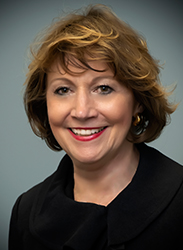 An occasional blogpost from Lander Medlin, APPA's Executive Vice President
---
Regarding COVID-19
March 16, 2020 — Suffice it to say that the recent weeks have been surreal. Calling the onslaught of COVID-19 the "new normal" doesn't seem adequate. Yet, we find ourselves amidst mass college and university campus, preparatory, and K-12 school closures; major sports teams cancellations; and unnerving swings in the financial markets. The exponential rate at which this dire global situation has unfolded is unprecedented in our lifetimes. And you – the educational facilities professional at all levels – are at the epicenter as THE "essential" employees for your campuses and schools. Your responsibilities are critical to the health and well-being of your respective communities. That said, you also have families of your own to care for during this difficult time.
To aid in the delivery of your duties and responsibilities both professionally and personally, APPA developed for your quick reference a COVID-19 resource center on its website that is being regularly updated with information, facts, and guidelines from an array of authorities (e.g., CDC, WHO, Federal/State/Local Health Departments, other CHEMA – Council of Higher Education Management Association – materials, etc.) Visit the site at https://www.appa.org/covid-19-resources-and-guidelines/.
In addition, APPA established a virtual online community as a place to collect and connect your thoughts, ideas, practices, and questions. We will regularly populate this community with stories and best practices your colleagues are utilizing to stem this pandemic's escalation and flatten the curve of its uptake. To access the community, login into your myAPPA page at https://www.appa.org/login.
Along with these approaches, we will be delivering a virtual Town Hall Meeting every Friday in the weeks to come to discuss concerns, make suggestions, share emerging practices, and answer questions about COVID-19 and your collective response. Register for the APPA Town Halls here.
Please know that your preparedness and responsiveness to past emergencies (natural disasters or otherwise) put you in a perfect position to lead and/or positively support your institution/school's response. Yes, this is different, but I am convinced that you have always been prepared for such emergency activities and actions.
APPA will continue to provide virtual resources throughout this crisis and we will get back to delivering the face-to-face programs you have come to expect and enjoy (e.g., Academy-on-Campus, Supervisor's Toolkit, P2P-Pathway to Professionalism, Regional and Chapter Conferences, and the Annual Meeting in Boston, Massachusetts this coming August 1-3, 2020).
Finally, and of the utmost importance, please don't forget your own front-line staff, their families, and your own family's needs. We are all human but we have different needs, fears, and concerns. Solicit feedback and listen to it so you know what they are facing whether you can address it all or not. Your awareness and compassion will go far. APPA is and always has been a very special community of professionals. This is what differentiates us from other organizations. We care and we share! We got this!!
E. Lander Medlin
APPA Executive Vice President