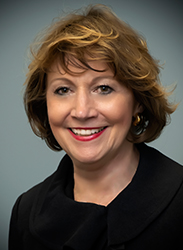 An occasional blogpost from Lander Medlin, APPA's Executive Vice President
---
Space Focus for Facilities' Future
May 4, 2020 — The turbulence stemming from the initial outbreak and exponential spread of the coronavirus surmounts any we have experienced in our lifetimes. The stress on the healthcare system, the economic freefall, and all of the downstream effects have created uncertainty in unprecedented proportions. The number of coronavirus cases in the U.S. has now crested 1.1M and deaths exceed 67,000. Our position on those two statistics continues to pale that of any other country in the world. We remain far from the end of the effects of the coronavirus spread which was recently described as a marathon not a sprint. We have a daunting task ahead. Our lives have been forever changed.
With 30+ states in varying stages of reopening, their strategies are splintered. No state has met the Federal guidelines for reopening, which expired April 30. Yet, the only known combatant is social/physical distancing.
The economic impact is beyond staggering. The jobless numbers skyrocketed again last week, cresting 30M people who have applied for unemployment benefits and now claiming 18.5% of the U.S. workforce. It was just 4% two months ago…another example of "exponential" change. Consumer spending fell 7.5% in March (the steepest monthly decline in records tracing back to 1959). Household incomes fell 2%. Cratering state tax revenues are threatening drastic cuts by June. Every financial indicator is being shattered! And, the "humanitarian food crisis" worsens.
These are daunting financial challenges in and of themselves. For higher education institutions, add declining enrollments, loss of international students, a COVID-19 attitude shift by students (and parents) to local or regional institutions, the changing perspective of the value of online learning methodologies, to an already overbuilt, underfunded physical infrastructure…and, oh yes, a heavy dose of uncertainty! Whether your institution chooses to: close, stay on-line, slow transition, hybrid approach, full reopen, we need to prepare now for how facilities can and will respond? Do we even know what the questions are? It's clear that there is no "one-size-fits-all" solution.
The old adage, Build it and they will come, is ancient history. In this age of exponential change, the accelerant is the coronavirus, and it's one of nasty, destructive proportions. The unimaginable is here. Are you ready? Are you planning for every eventuality? Not just putting out the fire, but rebuilding the house differently…at the same time?!
All that said, we were extremely pleased to have gathered an exceptional panel for our 7th Town Hall, each speaking to the shifting higher education landscape, its impact on space – the built environment – and providing possibilities and opportunities to the "fluidity" that is COVID-19. We appreciated the collaboration with Gordian (formerly Sightlines).
Panelists:
MR Chip Gavin, University of Maine System
T. Mark Miller, The Pennsylvania State University
Thomas Polansky, Occidental College
Peter Reeves, Gordian
In addition, we highlighted the preliminary results of APPA's survey on Space Considerations Before, During & Post-COVID, which remains open until 10:00 pm May 4 and is located on our website under COVID-19 Surveys & Related Responses. Some additional highlights of the Town Hall follow:
Establish a framework to balance short-term/immediate needs with long-term strategies and overall viability.
Declining high school graduates will increase competition amongst and across schools especially for the small privates, rural, and regional institutions. The implications are an increased need for institutional differentiation. Space needs should support that differentiation.
The growth of space over the past 10+ years has surpassed enrollment growth over the same period. This represents an increase in fixed costs with fewer revenue sources to maintain that existing footprint.
There are two waves of construction. The first wave driver is enrollment growth, and the second wave drivers are program and amenity growth.
Overall capital needs will continue to increase over the next 30 years and are expected to be almost 40% higher than we have experienced in the past ten years, with significant implications on the quality and functionality of space.
Strategically reduce your physical footprint and maximize its utilization.
Make strategic investments in your physical infrastructure that allow you to catch up and keep up with capital/deferred renewal requirements that have been scrutinized and prioritized and are in alignment with long-term institutional program plans.
Delay or defer new construction not critical for your long-term institutional strategy.
Ensure a concerted and focused effort on removing and constraining the growth of space.
Assess your space from both the suitability and resiliency components.
Consider changes to design guidelines to meet immediate, mid-, and long-term space configurations as a result of COVID-19.
Pivot now from reacting to COVID-19 to planning by reorienting space needs, requirements, and configuration; time for school/class schedules and shifts; and labor deployment.
Prepare for the next wave by updating business continuity and pandemic response plans based on what you have learned.
In light of the rapid move to 100% online learning modalities, assess the implications for the amount and type of space needed by your institution. Consider the associated implications for increased technology investments versus that of the physical infrastructure.
Understand the appetite for a hybrid approach to all course deliveries (i.e., increased expectations for multiple modalities).
The relationships you have built over time will be tested. Communicate, communicate, and communicate again by regularly engaging all stakeholders and constituency groups, especially your senior leadership.
Position yourself to raise the exceedingly difficult questions needed with senior leadership. Do not wait, initiate!

Just this week we are being told to expect a second wave of the coronavirus this coming fall. Also, that herd immunity's positive effects only occur when 60-70% of the population has some immunity.
The world has most definitely changed. It reminds me of something Yogi Berra said, "The future ain't what it used to be." No, it's not! The coronavirus is a world-changing event. Whatever silver linings exist are thin compared to the scale of the coronavirus catastrophe.
Yet, silver linings are important. They bring out optimism. Churchill said just that, "The pessimist sees difficulty in every opportunity. The optimist sees the opportunity in every difficulty." Taken a step further, the early 20th-century British explorer Ernest Shackleton once noted, "Optimism is true moral courage."
So I take you back to Churchill: "Success is not final, failure is not fatal. It is the courage to continue that counts." So, optimism and courage: these qualities are needed more than ever as we make decisions that will shape our lives and the next normal.
E. Lander Medlin
APPA Executive Vice President
---