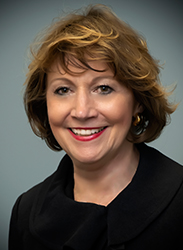 An occasional blogpost from Lander Medlin, APPA's Executive Vice President
---
The Practical Realities of COVID & Your HVAC Systems
May 24, 2021 — The disruption to Higher Education and K-12 & Preparatory Schools by this pandemic has eclipsed all our prior experiences. Now we have some added chaos and confusion with the latest "relaxed" masking and social distancing requirements for people fully vaccinated, vaccine approval for kids, among other announcements.
Given the lack of universal requirements, what portends for air filtration, ventilation, and cleanliness overall? This continues to beg the question, "Is my building safe?" Increasing our collective knowledge and understanding on this respiratory pathogen and ways to best manage our HVAC systems and proactive response remains critical, yet is driving more and more questions.
During our May 21 Town Hall we had the awesome opportunity to hear from four expert panelists who provided a variety of perspectives on the practical realities of COVID and its impact on you and your HVAC systems. They addressed the latest CDC guidance on pathogens, building indoor air quality, the management of aerosolized particles–especially given the limitations of filtration and ventilation within existing building HVAC systems–and the need for proactive communications with your stakeholders.
Panel of Experts
Linda Dickey, RN, MPH, CIC, CPHQ, FAPIC, newly established CEO/Consultant, former Senior Director, Epidemiology & Infection at UCI Health; 2022 President-Elect for Association for Professionals in Infection Control and Epidemiology
David Handwork, P.E., Assistant Vice Chancellor of Facilities, Arkansas State University, & APPA Vice President for Information & Communications
Dave Irvin, Associate Vice President for Facilities, Florida State University, & APPA President-Elect
Aaron Lapsley, P.E., RESET Air AP, LEED AP, Founder & Principal, System2; former Co-creator & Head of Digital Buildings Practice for Cushman & Wakefield
Highlights from the Town Hall panel of experts' remarks follow:
Key prevention and mitigation strategies for our educational institutions continue to include: promoting vaccination; masking; physical distancing; good hand hygiene; respiratory etiquette; cleaning high-touch surfaces; contact tracing, isolation, and quarantine; and ensuring folks don't come to work sick. As basic as they are, these strategies are extremely effective. Each require the same level of precaution.
Make these basics part of your institution's "culture" moving forward. They are just really good practices and they reduce other pathogenic transmission (such as influenza) as well. Your environment is going to be a critical factor in good source and safety control.
The evidence of viral spread is mainly between people that are close together. So we cannot let our guard down even when we're comfortable around one another.
There is a higher percentage of likelihood that viral transmission will occur from person-to-person in close contact than through airborne transmission. Even transmission on surfaces is less likely.
There have not been any documented instances of building ventilation systems being responsible for the transmission of COVID.
We have not found anything that shows substantiated evidence of a central HVAC system contributing to the spread of COVID. Some good research can be found on the "Taylor Engineering" website.
Although we have not seen any evidence of viral spread throughout HVAC systems, it remains critical that we effectively manage our HVAC systems so that the air in our existing spaces is as clean as possible and augments our other prevention and mitigation strategies.
Using a data-driven approach to IAQ (Indoor Air Quality) moving forward shifts the focus from occupant comfort to include environmental factors. You can actually measure with sensors against a standard and certification (RESET Air AP) for building and technology performance (a database performance verification standard for buildings and technologies certification). Variables to measure and monitor are temperature, relative humidity, CO2, total VOC, and particulate matter for environmental condition (health and safety).
This data-driven approach to IAQ focuses on several important goals: monitoring and improving indoor air quality and ventilation systems; measuring and reducing pathogen transmission and illness risk; keeping a focus on sustainability; among others.
When it comes to pathogen transmission risk, a good proxy for how well a building is ventilating is CO2. The analytics can be very powerful. CO2 responds more quickly to occupancy than temperature does. When you don't have ventilation in spaces, there's an extremely rapid deterioration in indoor air quality (within about a 15-minute time span).
Measure CO2 since the technology has advanced and the cost has come down significantly. You can utilize a RESET commercial grade air quality monitor. For a specification, see the RESET standard website. It's a good proxy in most situations.
Commercial airflow monitor technologies have come a long way. An IoT (Internet of Things) solution for indoor air quality sensors are very viable and cost effective now.
We are consistently finding that very little infectious air actually makes it back to the air handling unit. Things are so diluted and go through such a highly turbulent and tortuous path that almost nothing makes it back, even to the upstream air side of the air handler. Yet, if you're in California, you should consider higher ventilation because of particulate matter from wildfire smoke and other similar pollutants. This could apply to those in larger city settings as well.
If your goal is (and you have a limited budget) to reduce the risk of infectious air/airborne transmission, you are not likely to get the biggest bang for your buck by upgrading the central air handler unit. Rather, focusing on the effect at the room and occupied zone levels is going to get you a significantly higher effect.
There are several priorities or key takeaways to mitigate risk with a focus on HVAC systems. First, make sure your HVAC systems are operating properly which includes:
a) retro commissioning so they are operating at least two design standards and going through your building automation system (your DDC);
b) make sure the schedules are operating properly;
c) that the actuators are working;
d) the control loops are tuned (no modulating or hunting, looking for how to control temperature or other variables);
e) address and prioritize fault detection and ensure the sensors are operating and calibrated properly (even if they are thermostat-controlled, a rooftop unit, split system, or on pneumatic switches, all these corrections apply).
If you can possibly do so, handle these operating systems' checks with your maintenance and operations staff. This provides long-term continuity, they learn some of the nuances about your equipment/systems, and you can achieve optimal operational conditions continuously.
Address your preventive maintenance or proactive maintenance programs to ensure your assets are clean, filters are changed regularly, and condensate drains are drained properly. If it's a refrigerant-based system, make sure they hold up to its correct pressures for operating conditions. If it's chilled water, make sure the water flows are correct and dampers are working properly. These retro commissioning efforts should be prioritized to your building occupancy density and duration. The buildings where your people are congregating for longer periods of time should be higher priority (e.g., residence halls, libraries, student unions, dining, athletic, and recreational facilities).
Consider humidity levels in your geographic location especially since most viruses, when off-shedding, transmit better and stay suspended in the air with lower humidity. Although humidification systems are challenging to ensure proper operation, they need to be checked.
The best mitigation practices for source control at the space and dilution are, for existing buildings, to make sure you're doing occupancy screening, wearing masks, physical distancing, minimizing exposure, duration, and time. Recognize that when you're in a space where HVAC can be a contributing factor for viral spread, it's the air currents in the space. Another way to mitigate the source control is the dilution with outside air and ventilating. If occupants wear masks, the ventilation rate is sufficient at about one air change per hour. However, when masks are removed, you don't get the same impact until you get up to about 3 to 5 air changes per hour. So, it's valuable if we can over-ventilate the space (or adequately) to mitigate and dilute the virus.
Do specify MERV 13 filters for new construction and new design for good overall IAQ. However, for existing buildings, most of us have air handlers that do not have a filter frame mechanism that can handle them.
If increased filtration at the air handler doesn't reduce content concentrations of infectious particles, it's because they don't make it to the air handler. The focus should be on increasing air flow rate, not necessarily increasing outside air flow rates.
UV light is an expensive upfront cost and recurring expense for lamp changes, so it's not considered the best solution for our larger institutions. It does work well if installed and designed properly for the air handlers. It works really well on wet or damp surfaces and the coils where it captures viruses or pathogens. The UV light needs to be exposed to it for a long enough time and for the proximity and the duration. Hence, UV light needs time, intensity, and duration in proximity.
Ionization is another technology, but there is not a lot of research relative to HVAC systems and viruses, and they may actually create unintended consequences with off-gassing.
Pre filters are meant to capture the big dust particles and even debris, like leaves or other types of debris, and are not intended to capture any type of small particles. So, you'll have a lower MERV rating as a pre filter. However, those situations are unique and rare. That should not be a standard operating procedure in the educational space.
Natural ventilation is definitely appropriate and you should be doing that. And, when we look at high-performance buildings from a standpoint of sustainability and energy conservation (which is one of the basic principles of design), use natural ventilation as much as possible because it is really the best for you and your occupants. If you can bring the outdoors indoors from a standpoint of ventilation, you're going to make your space generally healthier. Yet, recognize your environmental surroundings and make your decisions accordingly. Ultimately, it's a decision made on a case-by-case basis.
Although there is no evidence that hand dryers spread the virus, it's now a perception issue. If you're planning to make that change, it will need to be managed via a lot of communication and discussion with our campus partners to help them understand the data science.
Given facilities professionals relevance throughout this pandemic, it will be extremely important for us to continue to lead our campuses by providing the healthiest, safest buildings possible employing existing mitigation and prevention strategies.
As we learn more about the science and nuances of COVID transmission, we need to engage our colleagues and partners across the campus. This means we must be prepared with data and information, fact sheets, website updates, social media engagement, and collective conversations to ensure our stakeholders are cognizant of our plans over the coming months. We need to discuss plans for what we're doing (or not), how we're doing it, and how we will continue to make sure our campus is safe, along with why we are so critical to our institution's mission.
When our colleagues return to campus, we must be prepared to address how safe and healthy our buildings are. This will be front and center on everyone's minds, whether student, parent, faculty member, or just the general campus community. Be prepared for and proactively engage in these important interactions. You must have documentation and answers.
Enhanced cleaning has been a mainstay for our campuses and we now know it's probably not the best COVID mitigation measure. However, it puts our people front and center so as questions arise our people are there to positively interact with our campus stakeholders. So, keeping our custodians and maintenance staff front and center in those high-touch public areas, provide all the ancillary benefits, not just COVID, but contributes to the whole healthy building scenario.
Consider initiating a Healthy Building Team that focuses on these elements for building health and safety and demonstrate its mission critical.
Have the data to make data-driven decisions and ensure you proactively communicate utilizing these data.
Package what you've learned, communicate it effectively, and put it front and center so your campus knows what you're doing and appreciates what you and your team bring to the table.
Ending with a gentle reminder from the Dr. Sanjay Gupta: "The vaccines, and the science behind them, have led us to this point. So when you get that first hug from a friend, enjoy a meal out without a mask, and get to send your kids back to school, take a second to appreciate every single person that helped make these moments possible." Go get vaccinated!
E. Lander Medlin
APPA Executive Vice President
---