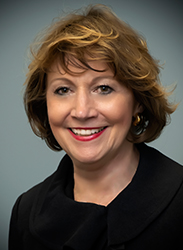 An occasional blogpost from Lander Medlin, APPA's Executive Vice President
---
Lessons Learning for Spring Semester: Pre-Planning, Plan Delivery & Post Assessment
October 12, 2020 — Like nothing seen in more than a century, the coronavirus has infiltrated every populated patch of the globe, sowing terror and poverty, infecting millions of people in some nations and paralyzing entire economies. But as attention focuses on the devastation caused by halting a large part of the world's commercial, educational and social life, it is all too easy to lose sight of the most direct human cost. More than a million people worldwide – parents, children, siblings, friends, neighbors, colleagues, teachers, classmates – all gone, suddenly, prematurely. The U.S. death toll is itself mind-numbing approaching 215,000. In the past two weeks, the U.S. again added another 700,000 plus cases nearing 7.8M. NOW, to help you be more aware of just how fast the virus is spreading, in the U.S. alone, a new person is diagnosed with COVID-19 every 2.5 seconds. Hard to fathom, but true! We do NOT have this virus under control!
So let's take a minute to take stock of the virus. Only cancer and heart disease will kill more Americans this year than COVID. Already, the virus has killed more than twice as many Americans as either strokes or Alzheimer's disease, about four times as many as diabetes, and more than eight times as many as either gun violence or vehicle accidents. The virus is genuinely terrifying. In addition to the 215,000 deaths to date – and all of the Americans mourning those deaths – many other people have spent weeks battling fatigue, shortness of breath, cardiac problems, and more. And, outbreaks are again increasing in the U.S. rising more than 25% since mid-September, hitting its highest daily rate of new cases in almost two months. Only four states are showing downward trends, 9 states set new records, and 32 states are showing steady upward trends. These numbers are a chilling reminder of why we need to take this virus seriously. The surges we're seeing are not an indication that masks don't work. This underscores that masks only work if everyone wears them. In fact, if 90% of people would wear masks, we could do better than a vaccine! There are very few other tools in our toolbox. Yes, the single most important thing to do, we can do.
When we look ahead into the winter with seasonality kicking in and people clearly becoming less vigilant…the next few months could get ugly. But this could change dramatically if we all do our part. The science is clear and evidence irrefutable: mask-wearing, social distancing, and limiting social gatherings all help prevent infection. Hence, the 3 Ws: Wear a Mask; Wash your Hands; Watch your Distance; and Box in the Virus through: Strategic testing; Rapid contact tracing; Supportive of quarantine; and Effective Isolation.
Now, back to the CDC and the vacillating guidelines. Another updated webpage says there is evidence that in enclosed spaces with inadequate ventilation, the virus can sometimes be spread by tiny droplets that can linger in the air for hours and infect people who are farther than six feet apart. Officials said the draft was removed because they feared the language could be misinterpreted as suggesting that airborne transmission is the main way the virus spreads. That is not the case. The CDC says the main way the virus spreads is through close contact with virus-containing droplets – large and small – that are emitted when someone coughs, sneezes, sings, talks, or breathes. When people are in proximity, within six feet, they are exposed to the whole spectrum of exhaled spray that can cause infection. They continue to believe, based on current science, that people are more likely to become infected the longer and closer they are to a person with COVID-19. And that the recommendations for avoiding the virus remain the same. Well, there you have it. Still frustrating to say the least!
Economically speaking, weekly jobless claims remain elevated at 840,000. The labor market is flashing signs of a slowdown as more layoffs become permanent. The U.S. economy has only recovered a bit more than half of the payrolls lost to the pandemic. Consumer spending rose 1% in August while household incomes fell 2.7% presenting a new hurdle for economic recovery. As a result, the Federal Reserve chairman said the U.S. faces tragic risks from doing too little to support the economy.
Education's reopening plans remain shaky and unstable with more than halfway into the fall semester, the nation's educational institutions continue to grapple with preventing and responding to the COVID-19 outbreaks on their campuses. The results have been mixed as some schools manage in-person instruction with relatively few disruptions while major spikes at other schools shutdown campuses once again.

However, unprecedented financial uncertainty looms large for higher education in particular as the majority of institutions depend heavily on tuition revenue or, state appropriations are staring down major financial obstacles. This is orders of magnitude worse for education than was the Great Recession. Fewer students are enrolling overall, while schools face higher costs for virtual learning and campus safety measures. Schools are also losing out on large chunks of auxiliary revenue (like housing and dining), which can comprise as much as 25% of some schools' operating budgets. And, state budget cuts are either on the table or have already happened in some states. In fact, higher education has never shed so many jobs so quickly with an estimated workforce reduction of 9.81% since February. People have become very aware that their jobs are insecure in a way that they didn't feel before this. It's brutal! It begs the question: How can we effectively focus on our staff's basic human needs: to feel valued, to feel appreciated, to feel like what they do matters, and is recognized?
Our panelists were equally concerned about this question given the phenomenal effort put forth by their teams (and I'm sure yours as well). Furthermore, they felt and certainly recognized the stress levels for their people are off the charts. They made those connections along with a clear-eyed assessment of what they might do differently come the Spring 2021 semester now that they have had a little experience with this pandemic beast. A real post analysis and how we can use it to pivot proactively to positively reposition our efforts.
Panelists:
Bobby Aldrich, CEFP, Director of Operations, Miss Hall's School, Massachusetts
David Kang, P.E., CEM, Vice Chancellor for Infrastructure and Sustainability and the Chief Facilities Officer, University of Colorado, Boulder
Joe Whitefield, P.E., Assistant Vice President, Facilities Services, Middle Tennessee State University
Keith Woodward, Associate Vice President of Facilities Operations, Quinnipiac University, Connecticut
Bobby provided an overview concerning Miss Hall's School and spoke to how they managed their planning efforts in terms of what worked, what didn't, and what's next. You'll find it portable and scalable. David shared a compelling story with his use of data to drive a "planned" hybrid delivery. He plans to accelerate the use of technology like GIS-based models to balance the desired experience by all stakeholders. Joe provided an interesting take on how he utilized 1st Principles Reasoning in alignment with their key mission – the real goal – and how they used those principles or standard to determine what to do. He addressed adherence to fundamentally what's right and how to address it along with the importance of consistency. Joe helped us better understand the premise of learning to judge ourselves and our decisions on the quality of those decisions and not the result. Keith explored the rapid pace of engagement and decision making and how well they utilized a medical expert early on along with the overall successes and challenges of team composition, remote and in-person engagement. He helped us consider stress levels on our teams and the corresponding need to keep everyone motivated.
Highlights from this Town Hall gleaned from our panelists' remarks follow:
Collaboration across the enterprise remains critically important. From recognition and engagement of faculty expertise to academic and student affairs' personnel, those relationships must be fostered and nurtured to a greater degree and become a template for how facilities will do business well into the future.
Be mindful of and sensitive to crossing boundaries which requires closer cooperation and increased communication moving forward.
Leverage the relationship and reputation created to bring about synergy and, thereby greater value.
Faculty members' can indeed provide expert advice and counsel and, more importantly, advocate for the decisions made and the things you implement.
Creation and utilization of a Facilities Task Force is essential to coordinate campus-wide efforts around infrastructure and facilities from policies to procedures to collaborations.
Centralized control of space for scheduling classroom instruction and study areas became a major driver for close collaboration with the Provost, Registrar, and IT staff to optimize needed learning spaces, provide funding, and review various technology requirements.
CU Boulder created a website from their centralized control data warehouse where faculty had access to floor plans and 360-degree camera view layouts so they could effectively plan for delivery of instruction in that space. They also used event management software for study spaces so students could go online and schedule a seat/space to study in a socially distanced, safe manner. This type of control opened up many new and different opportunities to optimize delivery and utilization of space to enhance the user's experience.
Upgrading access controls with RFID on all ID cards will provide positive long-term impacts.
Utilize the optimized learning formats allowing flexibility in course delivery schedules, de-densifying of spaces, managing at-risk faculty, and addressing student learning needs and styles.
Review existing fall implementation plans and pivot your focus to the overall student experience, an improved campus experience, and a larger impact on the broader community.
The value of a COVID Incident Response Team's structure and rhythm should not be underestimated. Establish a work system (Google Docs, MS Teams, etc.) that gives everyone real-time access (whether working on or off-campus, ease in information sharing, and the ability to add team members or pushback access at a moment's notice. When adding subcommittees to augment this central team, it is very important to have them operate with a similar structure (formal agendas, targeted dates for deliverables, etc.).
Get people with the skills and expertise required and add them to your Incident Response Team when needed. Furthermore, ask for help. Don't wait.
Having an Incident Advisory Committee at the Board level provides an opportunity to offload governance and finance issues at a higher level and can positively impact communication across the Board.
Engaging a medical expert or Consulting Physician on your response team is critical. Many waited too long. A medical expert provides someone technically competent who can answer questions that are scientifically indisputable.
Some developed a color-coded reopening chart (similar to TSA) that identifies the categories and factors for their decision matrix. This drives expectations for both campus operations and students, faculty, and staff.
Develop a positive case protocol for facilities and institutional response communications. Test your protocols and plans by adding a tabletop exercise with an outside consultant's review to provide that fresh perspective. When you're knee-deep in it, you can't see the potential flaws.
Monitor local and national trends and use that information to inform decisions.
Plan how you will better manage the sheer volume of information your team receives and needs.
Identify your number two's – your bench or backup staff – in case of illness, but also given the reality of COVID burnout and fatigue from the pace. It's real. This pandemic isn't going away anytime soon. You will need that depth.
Engage outside advice to do an assessment or after-action report on how your Incident Response Team has managed the work during prior months. Their recommendations can guide future efforts for greater efficiency and effectiveness.
Continue to evaluate the efficacy of your on-campus testing options from both the medical need and community expectations. Pre-arrival testing of ALL is proving efficacious.
You may have heard it said, "We're all in the same boat." Maybe, maybe not, given the differences in our experiences and variables in play, "We're actually all in the same storm, but probably reside in different boats."
Decision-making processes occurred in several phases: 1) Close the campus and pivot to remote learning. No one said it could be done, but by necessity it could and it did. 2) Planning for reopening safely. 3) Executing on that reopening plan. 4) Planning for the spring. Connecting the decisions through these phases is important in evaluating those decisions made so you can make things better for the spring.
Decision making encompasses a lot: 1) What is known information? This pandemic brought evolving information and many more unknowns. 2) Given the unknowns, what gaps existed that led to speculation and assumptions? Judging the quality of your decision making this past fall is based on the quality of those assumptions. Since we have some experience with a fall reopening, we can evaluate the successes and failures, and what needs to improve that we might apply toward better decisions and outcomes this spring. 3) What were the uncertainties? Those things that changed or were outside of your control (e.g., the information, requirements and/or guidance). These are the things in play impacting our decision making.
First (1st) Principles Reasoning is understanding what is fundamentally occurring and focusing on what is most important, hence those first things. Although it sounds simple and basic, it is indeed easy to fall into the trap of "analogous reasoning" (i.e., looking for what everyone else is doing and just following suit). We need to be careful that doesn't supplant 1st Principles Reasoning as those decisions may not be the best or right answer for your institution. We now have an opportunity to look back and evaluate the fit; how well things we did worked.
Having a medical expert(s) in the driver's seat for most of these decisions, allows you to review your plans and protocols for medical soundness.
Look back at the behavioral aspects of students and faculty as we are very dependent on their personal behaviors to maintain our diligence especially when it comes to adherence or compliance to the stated policies and protocols.
There are also economic issues such as being judicious in the expenditure of resources, assessing the ROI and benefits, and recognizing what you cannot do at your specific institution.
In addressing your evaluation process, determine 'what are the goals'. (Initially, the goals were to maintain individual health and safety and not spreading the virus. We are now very interested in how to stay open and ensure containment.) Now, address your goals against the medical, behavioral, compliance, and economic components. Equally important is to check your knowns and assess your confidence in this information as factual. Mark Twain once said, "It is not the stuff I don't know that gets me in trouble. It's the things that I know that just aren't so." That deception can lead you astray, so it's important to check your knowns for their validity and further verify that information. Evaluate your assumptions continuously and determine if they are still valid. Finally, watch for "resulting." It is a concept by which we only judge the quality of our decisions based on the results. Therefore, judge the quality of your decisions based on your processes and information, and turn the unknowns and uncertainties into either factual information or information you will have the greatest confidence. Working through the decision-making process and the plans that emerge from those processes is very important moving forward.
Reinforce opportunities to collaborate with departments' campus-wide. Our reputation is better than ever. We showed up for work, got the job done, and cared deeply. We can build upon that reputation with empathy and proper communications.
Remember, "We've been flying an airplane while we're still building it," so it's important to keep the main thing the main thing by cutting through the noise and staying focused. The end goal is our students learning safely, on-campus or remotely. APPA's Thought Leaders Series (TLS) 2020 monograph Preparing for the Student of 2024 stated, "If you think you have a handle on the future, you're wrong." That's true. However, turn that sentence around to say, "You're wrong if you think you can't handle the future, because you can." We have solved problems never seen before and many with an entrepreneurial spirit.
Be bold, yet don't be stubborn such that you can't be flexible in the moment.
The impact on the nature of work by this pandemic is mind-boggling from the standpoint of increases in email (5% just internally), email responses (3%), emails sent after normal work hours (8%), and the expansion of the workday (averages 48.5 minutes). This all translates to a lot more screen time without counting videoconferences. The world is definitely different.
The speed of communication is like nothing we have ever experienced. The sheer volume of information that must be filtered, questions that must be answered, data and guidance requirements that must be managed, and decisions that must be made, all requires us to think differently about the world around us.
Our listening skills have been tested with the variety of meetings' formats and information delivery methods we are engaged daily (videoconference, text, emails, remote work distractions, etc.). These all require proper interpretation.
Recognize – do not ignore – the level of anxiety faculty and staff have concerning the return to campus. Don't just develop plans and protocols for the physical aspects of campus; anticipate the human perspective.
Living in constant fear of COVID is not healthy and causes enormous stress and depression. We have been in that mode for the past seven to nine months. Research states we are three times more likely to experience these things now than pre-pandemic. Yes, COVID burnout and fatigue is a real thing. Important to know that if you have experienced anything from demand overload, lack of control or fairness, or insufficient rewards, you're likely to be in some stage of burnout. Recognize it in yourself, and look for it within your staff; then step in and say something. Express it with a sense of understanding and empathy.
The panelists' remarked on the human toll this pandemic is taking on everyone including themselves. Yet, the "can do", "will do" attitude remains.
Please take satisfaction in and encouragement from the fact that your campuses are dependent on all of you and that you continue to deliver under the pressure and stress of this pandemic. You are ensuring students will maintain and complete their education.
Dale Carnegie said, "Most of the important things in the world have been accomplished by people who have kept on trying when there seemed no hope at all." Yet, we can in fact choose hope.
Take Victor Frankel. He was a famous psychiatrist who survived two of the worst Nazi concentration camps during the holocaust losing his family and friends. In his book, A Man's Search for Meaning, he said "You can take everything from a [person] but one thing – the ability to choose the way you think in any situation." To this point, Frankel was emphatic that he was able to survive because he never lost hope…he chose hope.
Finally, I turn to Cicero, "While there is life, there is hope." I choose hope…how about you?!

· October 9 APPA Town Hall Recording
· Register for Future Town Halls
E. Lander Medlin
APPA Executive Vice President
---