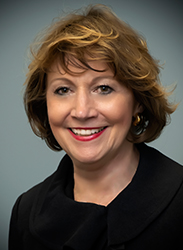 An occasional blogpost from Lander Medlin, APPA's Executive Vice President
---
Looking Forward: Financial Ramifications & Impacts of COVID-19
October 26, 2020 — Halloween has arrived early … we're living in scary times! It was just two weeks ago I said the next few months could get ugly. We're already there as the third surge of infections has taken root. The pandemic is accelerating and virus surges are hitting us with a vengeance, virtually everywhere. Case in point, the number of confirmed cases of the coronavirus illness worldwide climbed above 40 million this past Monday from 30 million in just a month, while it took six months to go from a first case to 10 million, indicating that the spread is accelerating exponentially. The U.S. continues to lead the world by case numbers and fatalities. With just 4% of the global population, the U.S. has 8.6M cases, or about 20% of the global total, and over 225,000 deaths, more than a fifth of the global total. While treatments are getting better, many people are still dying. As a matter of fact, we nearly hit 1,000 deaths in one day this past weekend.
The U.S. surpassed its single-day record for new coronavirus cases set in July totaling over 85,000 new COVID cases. Unlike earlier outbreaks that were concentrated regionally in the Northeast and South, the virus is simmering and intensifying at a worrisome level almost everywhere. Fifteen states set seven-day case records this week with the majority of states on the rise. Another troubling bellwether is hospitalizations, which have risen by 40% in the past month across 38 states. When we saw this kind of transmission earlier in the pandemic (in March and April), the virus hadn't seeded everywhere. We are poised to enter our worst stretch yet of this pandemic especially as cooler weather forces people indoors and so many Americans feel exhausted by months of restrictions. And, a recent surge of cases in Alaska offers a cautionary tale of pandemic life in cold weather. One city mayor said, "We kind of thought we'd outsmart it, but you can't outsmart this virus." He's right!
We do NOT have this virus under control! And in sharp contrast to the spring, the rituals of hope and unity that helped people endure the first surge of the virus have given way to pandemic exhaustion and fatigue, frustration and impatience with restrictions, thereby creating new risks as COVID cases soar. The outbreaks and a rising sense of apathy are colliding, making for a dangerous combination threatening to exacerbate the situation. We cannot fall into this mix of resignation and heedlessness. We must use public health measures to help us safely get to where we want to go. This truly is a harrowing time, and people have to be careful.
Although all the statistics show we are in a new wave or rising positivity in COVID cases, health experts say we can help get the virus under control by heeding guidelines touted by officials for months: avoiding crowded settings, keeping a distance, keeping small gatherings outdoors, and wearing a mask. So stop and ask yourself, "What can I do to limit further infections?" Relentlessly apply the 3 Ws: Wear a Mask; Wash your Hands; Watch your Distance and Box in the Virus through: Strategic testing; Rapid contact tracing; Supportive of quarantine; and Effective Isolation.
The FDA just approved Remdesivir for treatment to reduce the length of a hospital stay for COVID patients. With respect to COVID vaccine trials, "stumbles" are a normal part of the development process. These pauses or halts are meant to allow an independent board of scientific experts to review the data and determine whether the event may have been related to the treatment, or occurred by chance. Still, the share of adults who say they'd get a COVID-19 vaccine hits record lows.
Breaking news published on Wednesday! The CDC expanded its pool of people considered at risk of contracting COVID by changing the definition of "close contacts" and likely to have the biggest impact on schools, workplaces, and other group settings. Health officials previously defined a "close contact" as someone who spent at least 15 consecutive minutes within six feet of a confirmed coronavirus case. The NEW guidance defines "close contact" as someone who was within six feet of an infected individual for a total of 15 minutes or more over a 24-hour period. Here we go again!
Economically speaking, weekly jobless claims landed at 797,000 remaining stable. Eight million people have slipped into poverty since May as federal aid has all but dried up. The rise in poverty has occurred despite an improving job market since May, an indication that the economy had been rebounding too slowly to offset the lost benefits. Small business owners face a tough road ahead as 30% will completely exhaust their cash reserves by the end of the year. Black small business owners face an even tougher plight (at 43%). That said, the coronavirus-hit economy needs more stimulus.
COVID's imprint on higher education has been felt far and wide, dramatically impacting the financial landscape of our institutions as we grapple with increased competition for limited resources and face funding challenges for everything from tuition to state support, COVID safety measures to virtual learning technologies. For sure, unprecedented financial uncertainty looms large for higher education from constrained budgets, demographic changes, deteriorating campuses and more that have been amplified and accelerated by COVID.
Specifically, undergraduate enrollment for the fall is 4% lower than a year ago for all institutional types with freshman enrollment down nationwide by 16.1%. First-time community college students dropped a startling 22.7% from a year ago. Decreases across all racial and ethnic groups are steeper, and undergraduate male enrollment fell at nearly triple the rate of the drop in female enrollment (6.4% versus 2.2%). Graduate enrollment did increase, but only by 2.7%.
As such, the last eight months may indeed represent the most painful period in the history of American higher education. Although in the main, full-time faculty and other staff members have been impacted to a lesser degree to date, the temporary to permanent nature of layoffs, furloughs, and belt-tightening is about to turn grim in the months and years ahead. Recognize that the previous move to replace high school graduate enrollment declines with international students is not an option. Creating new programs to attract adult learners can be a costly venture and most do not have the financial wherewithal to do so given the impact of pandemic-related expenditures. Early retirement incentives, position attrition (or salary savings), academic program eliminations and the like will be on the table and will be painful. The possibility of unprecedented cuts is real as sources to close the funding gaps are drying up. All could purportedly imperil higher education's ability to fulfill its mission. Permanent cuts across the entirety of the workforce looms large given the incredible stress on institutional budgets now and for the foreseeable future. It is with a sense of urgency that facilities professionals consider these challenges by strategizing ways to streamline operations, optimizing, offloading or shedding capital assets, and reimagining how to navigate through this crisis both short and long term.
Our panel for the October 23 Town Hall was very concerned about these issues and provided their own analysis of the situation and how they have pivoted to proactively reposition their organization and institution's efforts moving forward.
Panelists:
Dave Button, P.E., CEFP, Vice President Administration, University of Regina, Saskatchewan, Canada
Karren Bee-Donohoe, Associate Vice Chancellor of the Office for Capital Facilities at the State University of New York (SUNY) System Administration
Randall Gentzler, Vice President for Finance & Administration/Treasurer at Loyola University Maryland
Kevin Kruger, President and CEO of NASPA – Student Affairs Administrators in Higher Education
Dave spoke to the way they positioned the institution's commitment to "care, compassion, and calmness" using a consultative approach with all departmental budget officers to address their gaps in revenue and unplanned COVID-related expenses. Karren told a compelling story about restructuring debt service for 25 of the 64 SUNY institutions' residential facilities to defer their financial burden along with their use of cash flow bonding. Randy talked about what they did first to mitigate losses, then to proactively focus on a viable and sustainable operation, and finally strategically address how the campus should function to remain competitive and viable. Kevin provided his current outlook for auxiliary enterprises (Housing, Dining, Recreation, and Student Unions), what he sees on the horizon, and well beyond.
Highlights from this Town Hall gleaned from our panelists' remarks:
This past week's headlines frame the challenges we face: college enrollment declines; is it safe for colleges to send students home for winter break; permanent budget cuts are coming; the outlook for higher education was dim even before the pandemic; this pandemic could slash 2021 state revenues by $200B; colleges are in for a racial reckoning; the pandemic has pushed hundreds of thousands of workers out of higher education; and lastly, winter is coming.
Yet, all-in-all colleges have done a remarkable job of addressing their reopening scenarios. Recognize the millions spent in reopening expenses are "hard costs" that are unrecoverable, sunk costs putting a huge dent in institutional budgets.
We anticipate a change in the nature of our institutions with fewer academic programs, less full-time faculty and more adjuncts.
Unfortunately, given students' general dissatisfaction with online learning, some are opting out, waiting to enroll until the pandemic is over.
With no immediate solution, auxiliaries' revenues have been decimated from spring's refunds, capacity issues associated with the de-densification of spaces, lower enrollment levels, and students' choices to occupy (or not) residence halls. The substantial impact on people from furloughs and layoffs is frightening. And, student services staffing and budgets represent about 8-9% of the institutional budget.
The student mental health crisis that existed before the pandemic has ballooned. In fact, one in three students enter college with a diagnosable mental health disorder (e.g., anxiety, depression, substance abuse, etc.). Additional services such as tele-health and tele-counseling has exploded as another large cost center, but significantly increases the range of services for students. That is a positive development allowing a better, more immediate and proactive response to student's needs. A good emerging practice.
The disproportionate effect of the pandemic on the Black and Latinx community presents an equity challenge for those experiencing loss of income through layoffs (personally or within their family). This exacerbates both "access" and "affordability" issues for minority populations that have historically been marginalized.
The work by student affairs' staff is starting to look a lot more like "social work" than "student services" requiring more generalists than specialists.
As for the challenges we face with equity incompletion gaps with Black, Latinx, Native populations, and low-income and first generation students, the levers that work are more mentoring, coaching, and individual attention to get them across the finish line. The virtual tools now available create enormous opportunity to maximize services to these populations. This will also aid in reaching commuter students and those with full- or part-time jobs who can't physically get to campus for such appointments. All these challenges and tools lead campus staff to less specialization and more generalists. Therefore, the ways in which we engage students, in particular our most high risk students, can be enhanced by offering new solutions not employed prior to the pandemic.
Many institutions are allowing optional SAT testing which may start the unraveling of the U.S. News & World Report rankings that could move more monies from merit to need. This could be a very positive move for higher education as we try to address affordability issues, particularly for marginalized communities.
Post-pandemic, some efficiencies, best practices, and new ways of doing business will allow us to reach more students.
Student Unions have been critical partners in the academic mission by providing additional classroom space in their buildings.
No organization or industry sector will emerge unscathed from this pandemic. Focus short, mid, and long term to stay grounded and tightly managed for financial sustainability and business continuity. Overall, our response should be a long-term transformational restructuring to ensure we remain financially sound in the critical years ahead.
As you approach your planning, it's important to develop a four- to five-year budget scenario model ranging from marginal to worst-case with various assumptions around undergraduate and graduate class sizes (retention and discount rates) to produce your various potential budget shortfalls.
Given the potential loss of revenue, complete a cash-flow analysis looking out at least 18-24 months to ensure proper liquidity and ability to meet payroll and operating expenses.
Unfortunately, many institution's plant reserve funds are being put on hold to preserve cash. Assess and/or be prepared to have some funds available for release in support of safety, compliance, and other emergency requirements.
To remain in operation and absorb pandemic-related expenses, the mix has included salary reductions, furloughs, layoffs, freezing capital, and fund depreciation line items, along with reducing other expenses that are not operational but have been deemed necessary to ensure a successful fall/spring reopening.
The following questions should be posed as you consider the future: 1) How will this pandemic impact us going forward both operationally and financially? 2) Will there be a paradigm shift of the higher education industry? 3) If so, how will it impact the future education delivery model and how students prefer to learn? 4) How will it impact the future need of campus facilities? 5) Will we downsize our residence halls and campuses due to smaller on-campus enrollment? 6) What will be the new norm around workforce needs and on-campus office space? 7) Will remote work decrease the square footage requirements of office space on campus? 8) How will affordability, demographics, and geography change our enrollments and financial aid going forward? These questions and more are needed and require significant strategic planning and innovative thinking.
We need to move away from the more incremental practice and approach as it relates to traditional revenue and expense reduction strategies such as targeting new student populations, diversifying revenue streams, reforming curriculum, building partnerships and evaluating mergers, and making investments to develop new offerings, services or programs, to name a few.
SUNY's approach to debt restructuring of its massive residence hall program (a self-sufficient entity representing an outstanding debt of $1.9B) was critical to stabilize the significant losses in student housing from actions associated with the pandemic (e.g., spring refunds, summer revenue losses, questionable fall revenue, etc.). Referred to as "scoop and chuck," this debt restructure moved two years of debt out to subsequent years.
This restructuring was accomplished by issuing new bonds from which the associated cash will be used to pay the debt service (not by the campuses), hence a cash flow benefit to them. The rating agencies (Moody's and Fitch) viewed the restructuring plan very positively and assigned a stable outlook which allowed lower financing costs. The banking community emphasized this was a one-time deal, not to be repeated.
This short-term solution comes with a long-term price. The added new interest over the 20 years of new debt. And, the ability for SUNY to bond for new capital improvements will be limited by this restructuring action. Therefore, if revenue increases and expenses come under control, campuses have been advised to set aside cash that would have gone toward debt service and move it into capital funded projects. Hence, not knowing when they will be able to bond again, they stopped all capital projects not already in construction. This limits the existing bond cash to current contracts to pay existing projects and retain enough to handle emergency cash needs or capital for potential building problems. If the second years' worth of debt isn't really necessary, that excess could be redirected to capital. Although "scoop and chuck" restructuring was a life saver to the program, it will also hamper the program for many years to come. The pause on capital will continue until they have greater clarity of overall program health.
The University of Regina's theme of "care, compassion, and calmness" has guided every decision they have made. Each takes into account the safety and security of students, faculty, and staff, allows broad-based decision-making authority, and the ability to address their financial and mental health challenges. They remain committed to maintaining stable core teaching and research through investments in retention and recruitment and the learning experience.
At the University of Regina, COVID is considered a one-time phenomenon to be solved by one-time contributions from deep across every unit on the campus. The solution to this one-time revenue gap was achieved through a broad consultative process involving all budget managers across the campus and consisted of an 8-10% one-time contribution.
Their expenses related to COVID were limited given the early decision to move to 100% remote. The losses in residence hall occupancy are coming from expenditures not occurring due to COVID (e.g., no university travel or celebrations and events, academic printing, etc.). They now represent savings to achieve a net to the bottom line.
For additional revenue, explore new opportunities such as increased online enrollments that increase access: creating more work credentials, short-term courses, and specialty training.
With buildings virtually empty, capital projects do not require scheduling around students and classroom usage. There is also better pricing and fewer restrictions on contractors for capital projects work in this environment. Although capital funding is scarce, they are prioritizing projects to make the best investments long term.
The college experience is expected to become more hybrid providing a wider range of ways to engage students.
With respect to bricks and mortar, some changes in education delivery over the next 2-5+ years noted are: 1) more students staying closer to home reducing numbers living in the residence halls; 2) increased utilization of hybrid learning; 3) an increased movement to community colleges for the first two years, then a follow-on four-year, residential experience; 4) the on-campus experience will be needed and desired; 5) employers need college graduates to have a set of 21st century skills (e.g., communication, collaboration, innovation, and teamwork across cultures – the soft skills), yet these cannot be acquired virtually nor practiced and demonstrated in a virtual world; as such, 6) facilities must become more flexible using space in different ways to advance other opportunities for student learning.
With respect to remote work environments for non-faculty workers, many institutions are forming broad-based committees to study and review further (e.g., position fit, implications for working in teams, support services, questions of equity, etc.).
All panelists agreed that nothing replicates the richness of the in-person environment. It's about the convergence of place and the student experience further reinforcing the importance of strong collaboration between facilities and student affairs.
Although the higher education landscape does not look terribly optimistic and may seem bleak for the next couple of years, we remain "bullish" on this enterprise. We believe the long-term prospects are positive.
Unfortunately, we are wandering in a massive sea of despair. Yet, I would suggest hope springs eternal in all of us. I recognize and fully appreciate our bodies, our minds, and our spirits are tired, are fatigued. However, when we are challenged, we resolve and evolve to press onward. Tough times don't last. Tough people do!

* October 23 APPA Town Hall Recording
* Register for Future Town Halls
* Register for the APPA Facilities Symposium Nov 16-18
* Download APPA365, the APPA App
E. Lander Medlin
APPA Executive Vice President
---