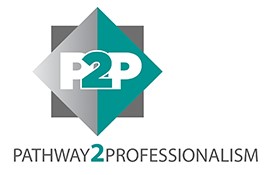 P2P Program Virtual Offering
June 1-22, 2023 Thursdays Only
Individual Registration Open Now
APPA's Pathway to Professionalism (P2P) provides a convenient and cost-effective way to ensure your employees receive relevant training from experts in the facilities management field. With P2P, you have access to APPA's Customized Interactive Learning (CIL) platform and resources coupled with on-site or online instructor-led training at your institution. Your team will be able to learn from their colleagues in real-world discussions that are directly related to their daily work. Dive into the foundational content of APPA's Body of Knowledge in a guided, yet interactive setting.
DATES: June 1, 8, 15, 22, 2023 (Virtual)
Four (4) virtual sessions (5-6 hours each) covering the core areas of APPA's Body of Knowledge:

• General Administration and Management
• Operations and Maintenance
• Energy, Utilities, and Environmental Stewardship
• Planning, Design, and Construction

Participants will have access to the CIL Platform where the CEFP exam study materials are located upon registration. Access will continue for 2 months after the final session to allow for preparation, scheduling and writing the exam (optional).
APPA Members: $1,195 / Nonmembers: $1,395
REGISTER TODAY!
To register, sign into or create an APPA account, click myCertification from the menu options, then CEFP Application, then "Create New Collection." Use the Next button to navigate through the application, selecting the P2P June 2023 Cohort Group when prompted. Use the Coupon/Promo Code P2PPROGRAM to receive the member price. Nonmembers do not need a Coupon/Promo Code.

DEADLINE TO REGISTER May 30, 2023 (Seats are limited!)
For more information and assistance, please contact Kelly Ostergrant.