Don't miss out on your APPA benefits!
What would you like to do?
Looking to change your username/ID, address or phone number? Wondering how to access your registrations? View your transcript or change your password? Keep reading to help navigate your personalized myAPPA portal.
Logging into myAPPA
As an individual, you have access to a variety of material whether as a member or nonmember. Your online account is specific to YOU and will travel with you if you change employment and through retirement.
To begin, visit our website at www.appa.org. In the upper banner, select LOGIN/myAPPA.

Enter in your username and password. If you have forgotten either, select forgot password/reset password and proceed.
First time visitor? Click on LOGIN/myAPPA and select create account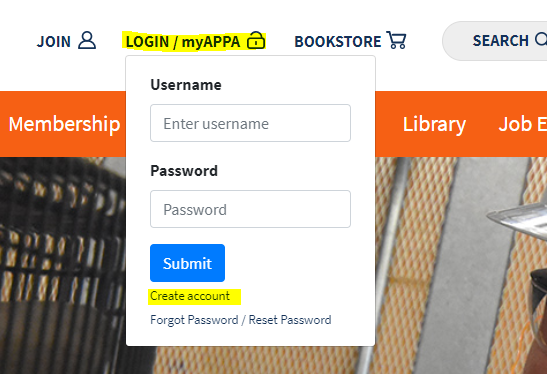 Your myAPPA Portal
The myAPPA overview is your guide to navigating APPA offerings and to update your personal contact information.
To update your account information, select myAPPA Profile and Employment.
Then select UPDATE myAPPA PROFILE and then the edit button
To add a new employment, select myEmployment
New email address? Contact

[email protected]

to make this change**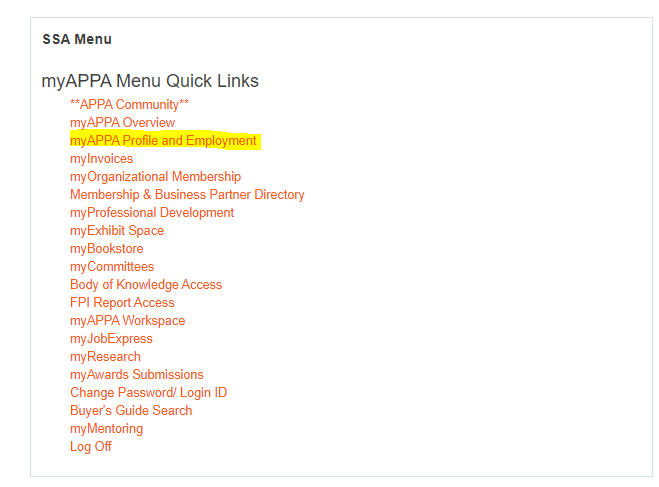 How do I update/change my username/ID and password?
To update/change your login ID (username) and password, return to the same menuing and select Change Password/ID. You are able to change your password to something you are able to remember, rather than a number.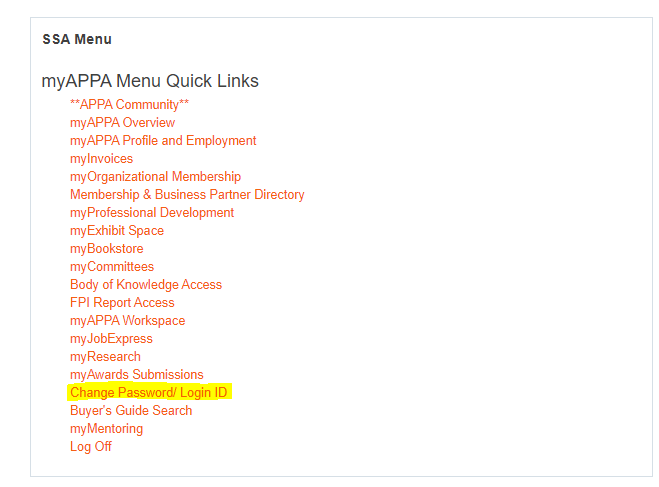 Questions? Contact member & community engagement staff at [email protected].