APPA Business Partner Whitepaper Series
---

---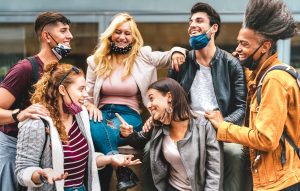 Let's get back to in-person classes – and remain there – where the best learning happens. Siemens Smart Infrastructure can help you keep your students and faculty safe and healthy with ventilation upgrades and even smart infrastructure technology fully funded.
From working with you to assess your needs, we first ensure the existing infrastructure, such as the Heating, Ventilation, and Air Conditioning (HVAC) system and building automation system, along with filtration, are working properly. Next, we consider how new smart air technologies, from air scrubbing and ionization to enhanced filtration, can deliver improvements rapidly and where they are most needed. Finally, we recommend any upgrades and modernizations of equipment and controls to current standards, and ways to optimize performance, from ventilation, scheduling and controls, to leveraging artificial intelligence, remote monitoring, and cloud-based analytics.
Our latest whitepaper delves into how the best available technology and smart infrastructure can optimize your educational spaces so we can meet the new academic year with greater confidence and optimism.
---
Posted September 1, 2021
Read more from the APPA Business Partner Whitepaper Series
Already an APPA Business Partner member? Publish your whitepaper with us! Learn how.