From triaging deferred maintenance to securing the campus against emerging security threats, educational facilities professionals face a dauntingly long list of challenges in 2024. Many facilities leaders believe the surest way to prepare themselves and their teams for such challenges is to begin the year at APPA's Institute for Facilities Management (IFM), a multi-day professional development program offered since at least the 1980s.
The next IFM, January 8–11, 2024, in New Orleans, offers a robust lineup of educational programs for facilities professionals at every level of their career. In addition to topic-specific courses in the four "core" curricula that every IFM graduate eventually takes—Energy & Utilities, General Administration, Planning, Design, & Construction, and Operations & Maintenance—attendees at this IFM will also select from a wide range of electives covering topics including project management, building automation systems, data integration, plan review, cybersecurity, utilities partnerships, staff inclusivity, and tree management.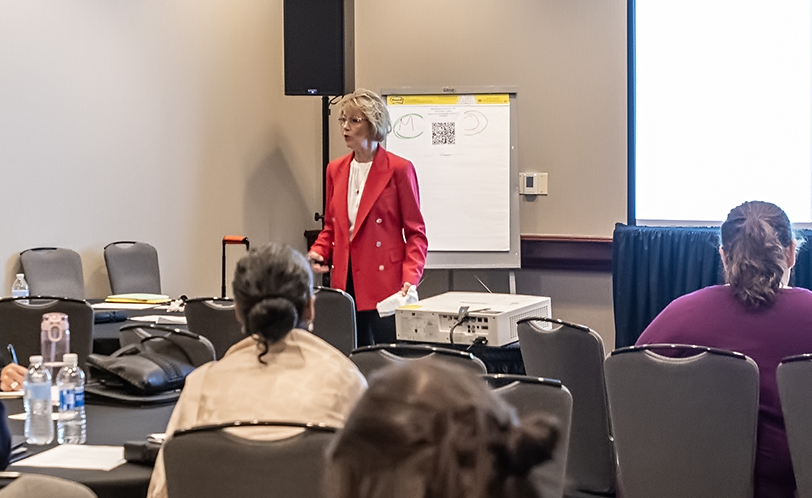 Registrants are advised to act quickly, as space is limited and electives often fill up early.
The New Orleans IFM will be held concurrently with the Leadership Academy under the umbrella of APPA U. The last APPA U, in September 2023 in Indianapolis, brought together nearly 300 facilities management professionals from 49 U.S. states as well as Canada, South Africa, and Nigeria. Lynne Finn of the University of Iowa is the provost of the New Orleans IFM. In addition, each core curriculum area is overseen by a dean and associate dean, as listed below:
Energy & Utilities: Lynne Finn (University of Iowa) is dean, Lalit Agarwal (EnergyCAP) is associate dean.
General Administration: Mary Vosevich (University of Kentucky) is dean, Michelle Frederick (American University) is associate dean.
Planning, Design, & Construction: Don Guckert (retired University of Iowa, now with APPA Advisors is dean), Sadie Greiner (Florida State University) is associate dean.
Operations & Maintenance: Chris Smeds (University of Virginia) is dean, Rowland Zumbrunn (also University of Virginia) is associate dean.
Register for the New Orleans Institute for Facilities Management and learn much more about the IFM and other APPA professional development programs, including the Leadership Academy.