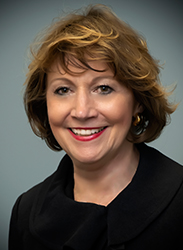 An occasional blogpost from Lander Medlin, APPA's Executive Vice President
---
COVID-19: Interpreting "Essential Services" for Construction & Renovation Projects
April 6, 2020 — It was another grim week of milestones for the U.S. and elsewhere as the global pandemic continues to ravage our respective citizenry with unprecedented coronavirus cases and deaths continuing to rise exponentially. New "stay-at-home" orders are affecting 3 out of 4 Americans, and Canadians alike. Economically, in the U.S. alone, there were another 6.6M Americans applying for unemployment benefits now totaling a historic 10M in two weeks. Yet there was a glimmer of hope in the State of Washington (home of the first coronavirus case) given their early and strict adherence to a stay-at-home policy.
Remember, the virus determines the time table. There is no magic bullet; no treatment; no cure. It's all about our behaviors. Hence, the critical importance of social/physical distancing. That's the only way we can "flatten the curve!" Yes, you have heard this numerous times. However, it bears repeating because it is the one thing, the only thing, we have in our control to stem the number of deaths across the U.S., Canada, the world.
Given this backdrop, what does this mean for "essential" services for construction/renovation infrastructure projects at educational institutions? Although not a directive from the Federal Government, the CISA (Cybersecurity & Infrastructure Security Agency) issued an "Essential Critical Infrastructure Workforce" memorandum dated March 28, 2020. It states, "It is NOT intended, nor should it be considered, a federal directive or standard. Furthermore, individual jurisdictions should add or subtract essential workforce categories based on their own requirements and discretion."
As you can readily surmise, this policy statement leaves the final decision to each state and/or institution to determine how they will handle these circumstances. That's exactly what is occurring all across the U.S., i.e., there is no one way in which construction/renovation projections/services are being handled. It's complicated! Hence, the purpose of this past Friday's APPA Town Hall. We provided the latest survey data from the Joint Construction Owners and APPA's Facilities Management Services & Construction surveys. On APPA's COVID-19 resources web page, you will find a one-page infographic that provides a visual roll-up of both sets of survey results. More importantly, the APPA staff created a summary and detailed version of all the questions' responses so graciously provided by your colleagues. This is a must read!
Better yet, our three panelists (Jeff Gee, Sadie Greiner, and Steve Maruszewski) from both educational facilities and the global business sector discussed the unique nature of these "essential" services, their definitions, precautions, emerging practices, and implementation challenges. Some highlights follow:
Critical to review every project on a case-by-case basis.
Every owner should request their contractors COVID-19 plan and require regular updates.
Social/physical distancing on the job site is key. Possibly add a dedicated COVID-19 monitor for workforce screening and contact tracing, PPEs, and 6' separations.
Use card access systems to monitor flow in and out of facilities.
Supply chain delays are running a minimum of three weeks, and 8 to 12 weeks is anticipated. Look for substitutions. Review project scope for those risks. Start contingency planning.
Must attack things consistently and in a coordinated fashion.
Communication remains critical so everyone understands the changes occurring on a daily basis.
Use technology tools to ensure continued construction inspectors' approvals.
Documentation of compensable/delay costs is critical as disputes will invariably arise and/or federal/state recovery programs may emerge.
Encourage institutions to get projects shovel-ready.
Great time to borrow money and an opportunity to refinance at lower interest rates.
Start discussions on recovery planning now; what that might mean and ways to ensure business continuity.
Economic recovery will obviously be slow . . . must look ahead 12-18 months for the challenges that will emerge from this pandemic.
To get our hands around this – speed matters. To ensure we do this right – details matter. To make this happen – people matter. You individual actions as facilities professional (no matter your role and responsibility) can and will make a collective impact.
To paraphrase Toni Morrison: This is precisely the time when facilities professionals go to work.  There is no time for despair; no place for self-pity; no need for silence; no room for fear.  We roll up our sleeves.  We go to work.  This is how we help our communities heal. 
"Find the good in every day. Make one incredible memory for yourself and one incredible memory for another person."
E. Lander Medlin
APPA Executive Vice President
---