Below are the responses to the APPA FM-Related Survey on COVID-19 Campus Procedures. For your convenience, we've captured both a summary of the responses, as well as provided a complete list of the answers as they were provided to us.
Click here for an infographic snapshot of the "yes/no" responses that were also gathered in this survey.
---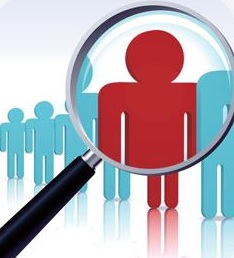 How are you currently screening your staff? What specific processes or procedures have you put in place?
Summary of ways respondents are currently screening staff:
Temperature checks
Questionnaires
Self-monitoring/screening for symptoms
Summary of specific processes or procedures respondents have put in place:
Sample Questionnaire:
Have you traveled internationally within the last 14 days?
Are you showing any symptoms today? (e.g. Fever equal to or greater than 100.4°F, Coughing, Shortness of Breath)
Are you residing with any individual who has a fever (equal to or greater than 100.4°F), is presumed positive, or in a 14-day quarantine?
If ANY of the above questions are responded with a "Yes":
-Employee: Please follow up with your Supervisor
-Non‐Employee: Please follow up with Administrator
Sample Screening Questions for Symptoms:

• Temperature above 100° F
• Difficulty breathing
• Cough, nasal congestion or sore throat that is different than normal
baseline and with symptoms that are not mild or infrequent
---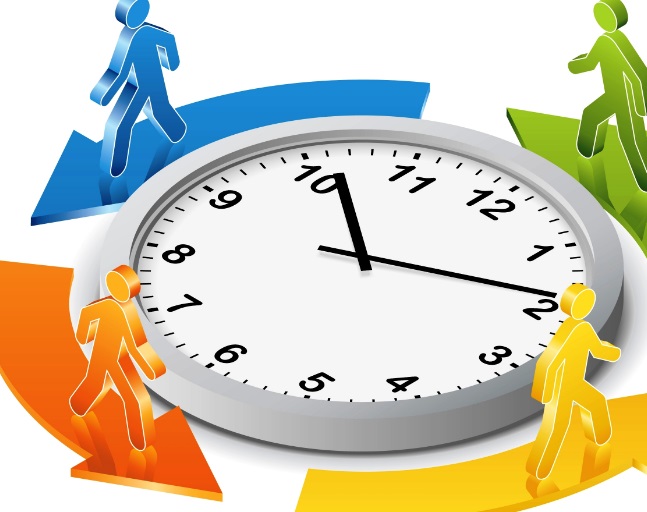 What processes and procedures are you using to stagger shifts?
Summary of how respondents are implementing processes and procedures to stagger shifts:
Split crews
Skeleton crews
Reduced staffing
Reduced hours
Staggered shifts
Teams of 2 practicing social distancing
Alternating staff on different days
Shift adjustments to reduce interaction during clocking in and out
Rolling shifts
Staff assigned to specific buildings
Split workforce (half work from home/half on call)
"One day on/One day off" rotating schedules
Detailed Accounts of Processes and Procedures to Stagger Shifts:
Our physical campuses are closed, with academic offerings now online. Access to the three physical campuses is controlled/limited to one or two doors per campus only. Security manages access using lists of management-authorized critical employees (lists shared weekly with union leadership). For shifts, we have a three-tiered set-up. Tier 1 – Skeletal manning during normal hours of operation of the plant and utilities (one operator, one electrician, one controls technician and one manager). Tier 2 – a call-in capability for mechanical and electrical coordinators plus limited numbers of plumbers, carpenters, and handymen. Tier 3 – call-in remainder of team subject to health guidelines, as well as essential contracted services. For custodial services, we have added a Touch Crew (wearing a different colored shirt so they stand out) who focus on hard touch points (elevator buttons, door handles, hand rails, table tops etc.) but day/evening/night shifts remain as normal to allow for deep and more frequent cleaning/sanitization to hospital standards. Custodial services may shift depending on duration of campus closures.
We've implemented a rotating schedule in which only a core group of operations & maintenance staff are on campus on any given day to provide essential inspection, monitoring, cleaning, preventative maintenance, repairs and oversight of contractors. Remaining staff are at home on-call if required for an emergency. Staff at home are provided take-home work and online training assignments where possible. Everyone rotates between on-campus work and at-home on-call. The percentage of staff on campus on any given day varies by crew depending on the crew size and nature of work. Most trades crews have 25% working on campus. Custodial is targeting 50% as on-campus activity is significantly reduced. All staff are currently being paid full-time salary.
I manage the Central Shops. Paint/Carpentry/Electrical & Plumbing. 48 employees. We stagger start times from 6:00 – 8:30 in all shops to maintain social distancing. We have taken the checkout keys back to shops to avoid congregation in the common hallways where keys were accessed. We communicate via mobile devices in the field and not morning tailgate meetings.
Our entire business office (call center, work center) is working remotely from home. (8 employees) The "trades" have one person on campus on weekdays. This is rotated through the shop. An on-call technician is also available after hours. Custodial services are limiting their services to 2 hours a day in the buildings that are opened and only one person works in each building.
We have created two separate teams: trades and staff that will never interface. Most of the staff are working remotely, but on-call for emergencies. Individuals are assigned routes to walk in order to perform walk throughs of high voltage substations, buildings, mechanical rooms, and roofs to ensure there are no equipment failures or leaks.
We have a day and evening shift. The staff is only allowed to work on one person jobs. Only one person in a vehicle. No commuting together to work. Staggered time in lunch rooms, or not even going back to lunch rooms. Our stores are locked down. Only stores personnel are allowed. The main plant is off limits to everyone except the people that work in the plant.
---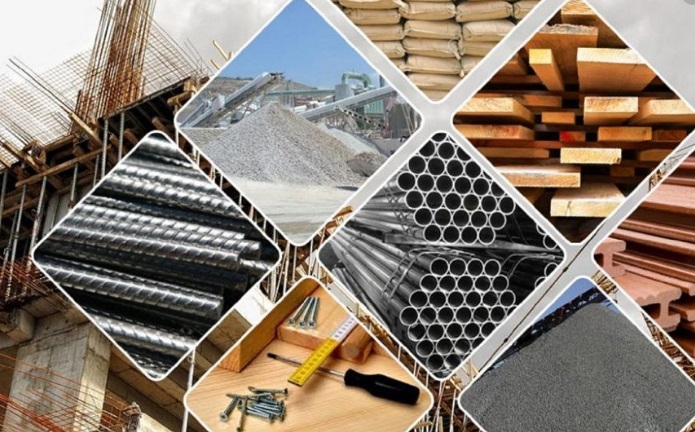 Which key supplies are you experiencing shortages on and how are you addressing these shortages?
Summary of key supplies respondents are experiencing shortages on (listed in no particular order):
Hand sanitizer
N95 masks/dust masks
Tyvek suits/gowns
Wipes: Clorox/3M #15/Purell/Lysol/Oxivir
Disinfectants: Clorox 360, Oxivir, Virex, Re-Juv-Nal, GoJo, 2000ml Lysol, End Bacc II
Thermometers
Gloves (Nitrile etc.)
Spray Nozzles
Fogging Machines
Electrostatic Sprayers
Paper Goods
Variety of construction related materials
Summary of how shortages are being addressed:
We are monitoring the EPA list of approved chemicals that is linked on the CDC website. In addition to researching online for available vendors/supplies, we are also working closely with our regular vendors. The EPA list opened some new avenues for consideration, e.g. veterinary disinfectants.
It has been nearly impossible to get hand sanitizer. Instead, we put together "hand wash kits" for those without routine access to a sink. These kits include a Ziploc bag with a small bottle of hand soap (that can be refilled) and some paper towels, plus a 1-gallon cooler that can be filled with water so that hands can be washed outside the truck or van. (When summer comes, we will re-purpose the coolers for ice water or Gatorade!)
Hand sanitizer is in extremely short supply. Our supplier can't give a good estimate on when it will be available. We encourage all staff to wash hands instead of using sanitizer because it is the preferred method to avoid COVID-19. Disinfectant wipes (30 second kill) are also difficult to obtain. So, we use our standard quarantine disinfectant (10 minute dwell). Our standard nitrile gloves are also hard to find but we've been able to supplement with food service gloves.
Wipes and masks are short supply. We were using Oxivir but supplies are on back order. We trained all personnel in the use of pest control mist/foggers by our pest control partner. The Sterilab product used in these devices which is 90% alcohol, quickly sanitizes areas. We have one currently lent to us as well as additional cases of the product. We have purchased two more electric "foggers" arriving this week from our pest control provider. We have also purchased numerous spray bottles to provide departments with a sanitizer and this will be used by facilities as they're cleaning areas on campus. If Oxivir is low, mix 9 parts water to one part Clorox. Instead of 30 seconds, the Clorox solution takes 5 minutes to activate. Buildings are in lockdown. Use of badge is the only way to obtain access to buildings.
Disinfectant, hand sanitizer, and non-latex gloves are very difficult to find. To minimize impact, once spaces have been cleaned, they are locked and a sign is posted to alert potential users that they cannot access these areas. So far, based on the campus being fully online with a stay at home order throughout the state, this has been effective.
---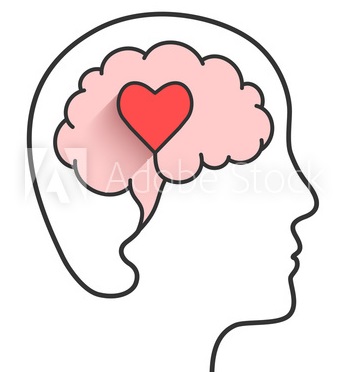 How are you specifically addressing and handling any mental health issues connected to the COVID-19 pandemic?
Summary of ways that respondents are specifically addressing and handling any mental health issues connected to the COVID-19 pandemic:
Primary Response:
University Employee Assistance Programs (EAPs). EAPs are programs that include a network of services to help you and your household family members cope with everyday life issues.
Secondary Response: Communicate, Communicate, Communicate
Ways to Constantly Communicate:
Free meetings via Zoom with our Employee Assistance Vendor. Free one-on-one sessions via Zoom with qualified caregivers from our Employee Assistance Vendor. Weekly Town Hall/Q&A Meetings with the President, his cabinet, and other key personnel. Zoom groups for socializing that meet regularly and are focused on a certain topic, like how to work from home with kids or how to stay healthy at home.
Daily "coffee meetings" via Zoom. Also, we are conducting weekly team meetings to allow open discussion of COVID-19 concerns. Additionally, I've directed all leaders to reach out to their individual team members on at least an every-other-day basis. Outreach is specifically to include those on any category of leave without pay (e.g. maternity and paternity leave).
In addition to existing counseling programs, we have a wellness center offering online wellness classes. More frequent discussion in zoom meetings about how each of us is doing. In-person small group sessions with our senior leader, HR, MD, and EHS. Virtual town hall meetings with senior administrators and open forum meetings on working from home.
Additional Services/Offerings:
University counseling centers/Mental health centers
Free external counseling services
Myriad mental health resources
Teledoc/Telemedicine
24 hour help/hotlines
---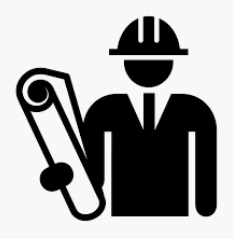 How are you managing outside contractors on campus?
Summary of how respondents are managing outside contractors on campus:
All CDC/OSHA and state/local/provincial guidelines must be followed and adhered to.
Risk mitigation/safety plans and protocols around COVID-19 specifically are being required. These plans/protocols may be prepared by either the contractors or campus staff.
Capital project personnel on a campus may collect plans/protocols from the contractors and will have either project managers or general maintenance staff on campus manage compliance according to agreed upon terms. In some cases, contractors will develop the plans and self-manage their crew.
Risk Mitigation Practices:
Social distancing (6 ft. apart currently) is being followed.
Crew and staff schedules are staggered to limit exposure
Crews are required to check in with facilities staff or campus police and show valid ID's. As part of the check-in process, temperature checks and/or visual checks are mandatory.
Crew movement has been restricted by keeping many areas on campus locked and secure to minimize risk. Entrances/exits have been greatly reduced. Those areas that are left open, are monitored closely and cleaned regularly. (People have devised multiple ways to determine where contractor activity has taken place in a building to facilitate disinfection quickly.)
Crew and staff levels have been reduced to "essential" workers.
Self-isolation is encouraged
PPE is provided and is seen as critical
Extra hand washing stations have been provided on the job site
EHS conducts periodic inspections on the job site
Only outdoor projects are allowed on some campuses
Crew and staff drive their own personal vehicles while on the job site
Trash is removed daily
Job site is cleaned frequently with approved chemicals/disinfectant
Meetings between all parties are now held virtually
Only essential or emergency repairs and projects are conducted on campus