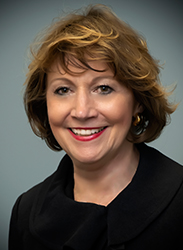 An occasional blogpost from Lander Medlin, APPA's Executive Vice President
---
HVAC Considerations
August 24, 2020 — Since last month, the United States has surpassed another grim milestone – topping 5.7M cases. In just one month alone, the U.S. added over 1.5M cases, and sadly, we're approaching 177,000 deaths, a differential of 1.7M cases — leading the world in the number of cases and fatalities! In fact, the infection total has more than doubled over the past two months. The University of Washington model now projects the death toll could reach nearly 300,000 by December 1st. That's pre-2nd wave of flu and coronavirus. In addition, there has been a 90% increase in the number of COVID-19 cases among U.S. children over the past 5 weeks (increased testing is not the reason). Very young children and babies increased seven-fold with Black and Hispanic children being impacted more severely. The proportion of cases in teens and young adults has gone up six-fold.
So what can we do as individuals? Simple, yet powerful actions, follow the 3 Ws of Wear a Mask; Wash your Hands; and Watch your Distance. Collectively and institutionally? Box in the virus through strategic testing; rapid contact tracing; effective isolation; and supportive of quarantine. This is actually the comprehensive response needed to get a handle on transmission and the rate of spread. In fact, these are critical for your indoor/HVAC strategy.
Some hopeful news. After months of frustration over testing shortages and delays, a new saliva test could give Americans a fast and inexpensive option to learn if they have COVID-19. Recognize, this is just one step toward what needs to be a much more robust testing plan…but a good step!
Economically speaking, the S&P 500 did set its first record since February – a rebound fueled by Big Tech shares, massive government stimulus, and optimism about the world's ability to manage the pandemic, despite economic devastation and record unemployment. Employers added 1.8M jobs in July and the unemployment rate fell to 10.2%. The pace showed a loss of momentum as business reopening's faltered after a burst of economic activity in late spring and, so far, recovering fewer than half of the jobs lost due to the pandemic.
Unfortunately, filings for jobless benefits rose to 1.1M last week, suggesting an uptick in layoffs as the economy slowly recovers from the pandemic's effects. Sadly, the additional unemployment benefits expired and have not been replaced or renewed. Consumer confidence fell in 41 out of 50 states since July. Worst of all, at the end of July, U.S. economic output fell 9.5% in the second quarter, the biggest drop on record that translates to a 32.9% annual rate of decline. The collapse was unprecedented in its speed and breathtaking in its severity.
Recent news headlines concerning Education's face-to-face reopening plans tell it all – "Colleges Hoped for an In-Person Fall. Now the Dream Is Crumbling" and "Pressure Mounts on In-Person Holdouts." Yes, it has gotten way more complicated with COVID's rapid spread within days and weeks of students return to campus. With college football a $7B industry, postponing or canceling the fall season is seeing the unraveling of a lucrative season that collegiate sports officials have labored for months to save.
No matter an institution's final decision – in-person, hybrid, or otherwise – there remains much preparation from facilities to ensure we follow the science and make decisions with enough time for effective implementation. This is indeed an untenable position for us as we attempt to positively and effectively manage the community's perception of what constitutes safe spaces.
As we navigate the new normal created by this coronavirus, the expectations of building occupants is changing with respect to our buildings impact on their safety. It is clear that our buildings need to facilitate wellness and safeguard public health now and well into the future. A healthy building focus, especially with respect to HVAC systems and aerosolized virus particles, require us to understand technical guidance documents, design and safety measures, and their practical application. There is not one but a multi-pronged solution set. Hence, a systems approach employing both building operational and social behavioral strategies. Hence, we engaged our three panelists for APPA's 18th Town Hall to share their knowledge, expertise, and professional advice on building HVAC systems protocols and strategies. You will quickly surmise there is no simple solution nor a one-size-fits-all, but rather some thoughtful advice and guidance for varying circumstances. As COVID has reshaped our very way of life, plans will need to heed the multiple strategies that address both operational and behavioral changes.
Panelists:
David Handwork, P.E., Assistant Vice Chancellor of Facilities, Arkansas State University
Corey Metzger, P.E., Founding Principal, Resource Consulting Engineers
Steve Taylor, P.E., Principal, Taylor Engineering
David Handwork gave his perspective from the facilities owner/manager vantage point and the practical realities we face in the day-to-day application of these guidelines, especially with respect to existing buildings. Corey Metzger spent time providing his thoughts gleaned from the excellent work on ASHRAE's Epidemiology Task Force and its other guidance documents and their strategies to address indoor airborne transmission.
Steve Taylor has a wonderful whitepaper available on his website addressing this topic and more. He helped us understand the design/safety perspective with the latest information and guidance concerning virus transmission paths/modes.
Highlights from this Town Hall gleaned from our panel's wealth of knowledge follow:
Key consideration: There is the likelihood of airborne transmission of SARS-COV2 as infectious aerosols, and the corresponding potential to reduce concentrations of viral particles in the air through the use of our HVAC systems.
Key fact: Although new research is emerging daily, many studies are contradictory given quick turnaround times, limited datasets, and other concerning factors. Therefore, be cognizant of these issues.
Key points: In early July, the initial focus on mitigating transmission was consistently social distancing and surfaces based on assumptions that almost all transmission was occurring either via close contact or surface transmission pathways. Then came the need to address airborne transmission modes. Yet, we have no confirmed data on viral shedding rates and impact of different activities. We don't know what the infectious dose is for the virus; what percentage of cases are occurring based on each transmission pathway; what percentage of cases are coming from the airborne pathway; how long it can travel and how far it can go; nor what the best air distribution strategies are; which is the focus with HVAC systems.
Key assumptions (recognize not all are valid): Occupant safety and health is the focus with energy efficiency secondary. Social distancing should be employed per CDC, OSHA, and state/local public health departments. We cannot prevent transmission with HVAC systems no matter what we do if those steps are not taken. Proper cleaning protocols; building code requirements for ventilation in a space; a means for control (through BAS), yet many use pneumatic controls that do not allow an easy means for making adjustments, scheduling set points, and other controlling parameters.
Key concepts: The ASHRAE "Reopening Guidance for Schools & Universities" offers a series of checklists for maintenance of different types of equipment (e.g., unoccupied time periods, before and shortly after opening, or into operation). The key strategies behind those checklists are verifying that systems are operating as intended, initially designed; trending performance to ensure air flows are meeting expectations; and, air distribution and mixing properly throughout the occupied space. Retro-commissioning processes may be useful. Calibration of sensors should be considered. Look at IAQ trouble spots, spaces with humidity issues, and energy recovery (recovery device leakage).
Potential modifications: ventilation flushing, increasing air filtration efficiency, minor control systems changes, and other improvements.
Ventilation flushing in accordance with local code requirements or ASHRAE standard 62.1; increasing air flow rates recognizing the significant energy penalty involved; flushing buildings pre and post occupancy; running a purge cycle to remove any concentration of contaminants. The ultimate goal is to get three air changes of outside air roof spaces through occupied spaces, which should reduce dynamic concentrations by 95% or more.
Increasing filter efficiency represents a significant potential for removal of viral particles. MERV 13 filters provide dramatic improvement but are not always a feasible alternative.
Changing demand control filtration by changing set points or a sequence change, but there may be challenges with demand for ventilation particularly when it's based on carbon dioxide.
Other steps could include implementing portable filter units localized in an occupied space. Humidification comes with evidence that it is not as effective.
There are mixed views on interim purifiers. It is great for small spaces (especially K-12 classrooms) where occupied for long periods of time. Plus, you have to consider air flow currents stirring the air within the room, so the room perimeters could be problematic if you don't move it around occasionally.
All steps or strategies need careful consideration for potential pitfalls and trade-offs.
Key takeaways: There are a great number of variables; many of them are out of our control; and, we are dealing with a rapidly changing pool of information. Given that airborne transmission is possible/likely, work to reduce the potential for transmission to the extent we can. Ensure systems work as they were intended/ designed. That's the foundation to make improvements through added ventilation and filtration to reduce viral particle concentrations. Don't arbitrarily add ventilation, humidification, or air treatment systems. Review systems impact on a case-by-case basis.
There are three transmission pathways: large droplets (considered the primary path); contaminated surfaces (now considered the secondary path); and, airborne path (the contentious one right now and the only one HVAC systems can impact).
The contention about the airborne route or path being a "real" route is still being debated. This is about room scale transmission.
Steve Taylor discussed the Chinese Ghanzou Restaurant incident and surmised that although we have an airborne component, it seems confined physically to a small distance and that possibly the smaller particles are not infectious given their low concentration levels.
If droplets are light enough and airborne enough, they can be mixed in to the space and ventilation can reduce their concentration.
There are no documented cases that an infection occurring in one room is causing an infection in another room, especially since there is more than one transmission path.
Air handler scale transmission: The smaller particles can behave like a gas and get drawn into the return or a system. Their interactivity is really unknown right now. It was suggested that the smaller the droplets diameter, the less virus it can possibly hold. After drawn up the return system shaft, they're going to be diluted between return air from the other floors; further diluted up into the air handler with the ventilation outside air, and finally through the filter. Therefore, they should be diluted enough that they are not going to challenge another person's immune system.
There is no evidence of a "two scale transmission" having occurred. And, in a study at the University of Oregon Hospital to test for virus on the filters, there was no report of any infections in areas getting served by the air handling unit beyond the patient rooms. Ergot, if that transmission path doesn't exist, then using 100% outside air does nothing and filtration does nothing as well. However, out of an abundance of caution, it is recommended you use good filters, such as MERV 13s. In many cases it is fairly easy to implement and the filtration costs are a lot less than using 100% outside air.
ASHRAE softened its recommendation of maintaining humidity levels between 40-60% given substantial research showing humidity doesn't impact the survival of aerosolized virus. In addition, humidifiers come with all sorts of issues – vapor barrier contamination within the walls, windows, and ductwork that can result in wet surfaces and microbial growth. Plus, you need space in the air handling system to place a humidifier with decent distances for absorption. Then, there are the energy costs.
What steps can we take? Make sure your ventilation is in fact meeting code and controls are actually working to ensure general air quality. Start systems one-hour before occupancy. Recognize that all these measures must be supplemented by the need for face masks and physical distancing. Face masks reduce source strength, prevent some particles from leaving your mouth, and to a lesser extent, reduce the particles that you breathe in.
From a behavioral safety standpoint, face coverings, physical distancing, good hand hygiene, and frequent surface disinfection are very effective behavioral practices in controlling and mitigating this virus.
From an operations safety standpoint, we can focus on a few primary things like fresh air dilution and air change rates with our HVAC systems to make them safe or safer for our occupants. Air flow rates in spaces range anywhere from 5 to 20 air change rates per hour based on whatever the heating or cooling load is for the space in your climate zone. Then add people and furniture and the air change rates go up into the 20-25 air changes per hour for some spaces. At the low end, Dave experienced air change rates no less than 5 or 6. Given building age, assess your controls or mechanisms for fresh air. Have staff look at the outside air and ensure your equipment is working properly. Take some simple measurements to actually verify you're ventilating the space for that dilution.
If we increase the number of clean air changes throughout the space, we should remove more contaminants or remove them more quickly.
When it comes to good, better, or best filters, MERV 13s are in the best filter category. However, with existing/old air handler systems (20-40 years old), this filter use may not be possible or feasible. There could be gaps between the filters in the racks which could reduce the efficacy of the higher efficiency MERV filter rating. Also, the increased cost must be calculated (sometimes 2 to 2.5 times higher). Therefore, you may have to make a value judgment on the cost versus benefit. If you are in the same situation and want to enhance filtration, go to MERV 11s.
A lesson learned when approaching design for equipment for new buildings or major renovations, make sure you have the right filter frames in your air handling systems.
Make sure your entire equipment systems and components are cleaned and disinfected regularly.
For flushing HVAC system ductwork, have your EH&S or industrial hygienist give you guidance on what would be best for each particular case.
Depending on your climate zone, dew points (where very high), and the possibility of propagation of mold, there is difficulty in doing dehumidification control. UV light placed in front of a coil can keep the coil clean, but recognize that UV light in an air stream needs three things: intensity, proximity, and time to kill pathogens. Therefore, to clean surfaces, it needs time in a space which may be a marginally effective strategy and is also costly to implement.
Bipolar ionization is a proven strategy with other pathogens, but the research is not there yet for COVID-19. Yet, it can certainly help purify the air.
Look at everything on a case-by-case basis and be very pragmatic.
Overall, we want to make sure we have safe buildings and safe environments. So, look at safety first, then work back and make sure you're still safe, but be a good steward of your assets (how you're managing your energy costs, taking care of the overall building, etc.).
Source control is the No. 1 strategy, and that is true with all indoor air quality. It is estimated that 40% of people are asymptomatic or pre-symptomatic, so keeping sick people out of buildings is not possible. We cannot go back to normal with no masks and no physical distancing. There is not magic filter nor miracle solution.
A very important narrative with our stakeholders: Let's stop the virus from getting into our air space first! Then, be prepared to talk about your best practices and strategies for maintaining your HVAC equipment in your spaces.
As I close, it has been said that, "Bravery resides in every heart and someday it will be summoned." Life is tough and uncertain right now, and will continue to be so for a while longer. How we manage through it is our choice. As such, I suggest we choose hope over fear. Hope for a better future. Choose the light of facts over fiction. The light to see our way forward. Choose love for another. In crisis there is opportunity. What will you choose?
E. Lander Medlin
APPA Executive Vice President
---