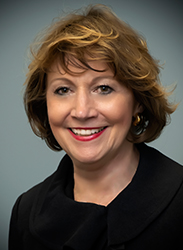 An occasional blogpost from Lander Medlin, APPA's Executive Vice President
---
Changing Fall 2021 Reopening Strategies
June 14, 2021 — Preparing for Fall 2021 may prove more complicated than the past two academic semesters with two key unknowns: the extent of variant strains of SARS CoV-2 and, the level of vaccination of the campus community. These two combine to create their own complexities for educational facilities professionals and their institutions. Critical things like distinguishing between vaccinated and unvaccinated cohorts, maintaining monitoring and surveillance processes, and enforcing (or not) masking and physical distancing. All to ensure we provide a rich and robust learning and living experience that optimizes the health and safety of a fully occupied campus. A tall order for sure and it's not over yet … not by a long shot!
Now it's time for us to sort out how to lead and manage the new chaos and confusion from the latest "relaxed" masking and physical distancing requirements, plus the continued need for testing and contact tracing, HVAC ventilation, and cleaning methodologies – all amidst the backdrop of people vaccinated or unvaccinated. And, every institution will be different.
Given the lack of universal requirements, what practices and protocols, approaches, and strategies should we consider employing to best manage and proactively respond on behalf of our institutions and its facilities. In the end, let's not forget the outcome of the race between vaccinations and variants will significantly influence campus reopening plans this fall. Plans must include the possibility that we might not reach sufficient community/herd immunity on campus.
During our June 11 Town Hall, we took a brief look at the latest ACHA guidelines on reopening higher education institutions (which also align nicely with those of the CDC). The guidelines reinforce vaccines are the best way to disrupt transmission and reduce disease incidence; provide recommendations for different scenarios to be employed based on vaccination requirements or the lack thereof; and emphasize heightened awareness to the possibility of transmission and the ability to pivot and continue COVID mitigation strategies as before. We strongly recommend you review these easy to digest but detailed guidelines which can be found using the following link: https://www.acha.org/documents/resources/guidelines/ACHA (Considerations for Reopening IHEs for Fall 2021 5.2.5.21.pdf).
We also focused a great deal of attention on our members' responses to the latest survey on a Fall 2021 Reopening, which provided a perfect backdrop to the panel's thoughts and perspectives. The "infographic" speaks for itself, yet tells our colleagues story of different decisions concerning vaccination requirements and declination; move to optional face coverings; varied physical distancing responses indoors; reduced need for testing, contact tracing, isolation and quarantine spaces; declining need for PPE supplies by type; high use of electrostatic sprayers as an emerging practice; continued enhanced cleaning combined with pre-COVID protocols for high-touch point areas; and lots of MERV 13+ filter upgrades or none given a "run to design standards" approach, or the utilization of HEPA and bipolar ionization units, plus increased outside air supply or air changes.
This data correlates well with the long-form responses that we also reviewed via a high-level summation of each of the three open-ended narrative responses for "Single Greatest Needs," "COVID-Era Protocols," and "Emerging Practices." It's a success story on the one hand and still a continuing nightmare around perception and funding on the other hand. The success story is around NO supply-related issues anymore! That was a serious issue previously. The other cool thing with respect to HVAC showed that responses to the prior two surveys (July 2020 and November 2020) were actually hypotheses (i.e., you were going to try doing X and Y). Now, these things are listed as best and/or emerging practices you will carry forward post-pandemic. Plus, the answers in this current survey demonstrate a level of confidence compared to the prior two surveys' responses. You've been doing this for a little while, and it shows you are feeling pretty good about things.
Again, we strongly encourage you review the infographic and detailed narrative responses from your colleagues. The information you will glean from those details is invaluable. The entire survey's dataset and narrative results will be posted this week at https://www.appa.org/covid-19-related-surveys/.
During our Town Hall, we had the awesome opportunity to hear from four stellar individuals who provided their perspectives on reopening strategies we should seriously consider.
Panel of Experts
Lalit Agarwal, Director of Maintenance & Utility Services, University of Nebraska Lincoln
Kevin Harris, Senior Director, Facilities Management – Operations, Northwestern University
Dan Levering, Assistant Director, Custodial Services & Campus Special Events, Williams College
Keith Woodward, Associate Vice President, Facilities Operations, Quinnipiac University, and Chair, APPA Thought Leaders Series
Highlights from the Town Hall panel of experts' remarks follow:
Vaccinations for either all students and/or faculty/staff will remain an institutional decision further influenced or even dictated by local and state governing bodies. No matter the decision, understand your campus and surrounding community vaccination rates/percentages. They will inform your specific mitigation strategies.
Where possible, manage the vaccination process so it's easier to secure by your campus community.
Where vaccination and/or declination are not required for all, continue regular testing and contact tracing. Be diligent and vigilant about this.
Establish a highly planned, methodical system as you revert back to a normal environment. Ensure you know the levels of infection and hospitalization in your local area/community and include in your decision matrix.
Remember to monitor internal departmental infections closely to avoid whole trade shops having to go into quarantine. It's still a concern with the vaccination rates below herd immunity and COVID variant strains are morphing.
The advantage of achieving campus and community herd immunity through vaccinations is that it allows opening up the campus for overnight guests, students having friends on-campus, and eliminates the need for physical distancing. This is so important for a campus' "culture of community" and those connections we cherish.
We reemphasized the importance of clear and consistent guidance from both the local/state/federal/CDC levels and senior institutional leadership. It's difficult when the public health science and the states/cities' guidance vary day-to-day, week-to-week, month-to-month. However, educational facilities professionals have done a remarkable job navigating those waters.
Use these three principles to guide your actions and decisions: 1) Think innovatively and creatively about solutions. 2) In those solutions, try to be student-centric. Ask, how will this impact the student? 3) Approach with a mindset of gratitude and positivity. Frankly, nothing has tested these three principles more than the pandemic these last 16 months.
Navigating this landscape is exceedingly difficult because there are so many types of institutions and variety of decisions and options. We will all approach them a little bit differently. Use the CDC and ACHA guidelines to advantage in this regard.
Understand your institution has a variety of students that require a variety of learning needs and modalities. Proactively take these differences into account as you consider your decisions.
Although each institution's "one-offs" will drive you crazy, addressing those issues and answering those questions will definitely help smooth out the process.
Behavioral messaging is the new signage stating expectations for those not vaccinated (e.g., masks, physical distancing, etc.). In essence, it's more of a nudge than a push.
Many are decommissioning signage and stickers as they advance toward the fall semester, but remain cautious just the same, ensuring COVID off-ramps are at the ready.
Some institutions, where there is indeed greater access by the public (museums, science labs, unions, greeting centers, etc.) are having staff wear masks as a visual reminder that if you are not vaccinated to wear them. Clearly, we need to protect ourselves and our fellow citizens. Be respectful of that fact, recognizing we are still not completely beyond this pandemic.
It is a toss-up whether institutions will scale back on their enhanced cleaning protocols. Most will continue to maintain high cleaning standards in high-touch areas, but some expect to return to pre-pandemic cleaning processes in others.
Most hand sanitizer stations, bottles, and wipes are being scaled back primarily given their reduced use at this point. However, be ready to pivot and put them back if needed. Wellness stations in classrooms will remain. Where supply is plentiful, stock will continue to be distributed.
Given anticipation of the capacity for full enrollment and most or all of our students return to campus, classroom furniture is being placed back to pre-COVID setups. Classrooms are starting to look like real classrooms again!
HVAC systems continue to be a major topic of discussion and/or concern. Many installed MERV-13 rated filters (or higher), where feasible given the equipment's capability. Others are running their equipment/systems at their design standards and finding it's working well. You can also increase the amount of fresh air intake based on the ASHRAE 62.1 standard. It costs a bit more annually but may well be worth it. Whatever your decision(s), look for a long-term, permanent solution that works for your facilities' systems and institution.
Fresh air intake is great for indoor air quality but not so good for energy costs, especially those who experience climate extremes, high humidity generating mold and mildew, etc. If your strategy is to run according to design standards, keep up with your preventive maintenance and filter changes – all the operational stuff. Again, there is no perfect solution. Assess your particular situation, equipment, and manage accordingly. Then, communicate with your stakeholders early and often to manage their perceptions.
With all your protocols (cleaning methodologies, HVAC systems, etc.), communicate what you are doing, especially if you're making changes, so your community of stakeholders is properly informed. You must effectively manage their perceptions.
Continue to recognize your institution's geographic location challenges and the difficulties with sourcing and receiving products.
Keep on top of: supply chain management issues; contractors needed, as costs and delays are on the rise; ordering MERV filters well in advance; taking extra precautions with water you have turned off; all the things needed for vaccination exceptions; public and overnight guest policies; and the associated mask and physical distancing requirements (or not).
With respect to reopening plans, especially as it relates to remote/hybrid work/operations, we will be in a "do/learn/do" model. As there is still much to learn for how we manage all our systems and facilities when at full capacity.
With respect to a remote/hybrid workplace and a full return to the campus by staff, it runs the gamut. It will depend on your institution's circumstances, decisions and decision makers. Make sure you have guardrails around what flexibility looks like. Also, keep in mind that everyone has a different ability or tolerance toward a full return to work given the past 16 months we have each experienced. There will be many variables for every institution to establish its policies moving forward. Our habits and behaviors are not going to change rapidly nor overnight. Be mindful of this fact. Especially since we thought remote work was not an option pre-pandemic. This adds a whole new dimension to our decision making.
Remote learning and work may indeed offer new options and opportunities for global student reach and talent acquisition where both were hard to fathom or acquire pre-COVID.
The downside of remote learning and work is the loss of those informal, accidental collisions where innovation is stirred and creativity is actualized in real time. There is definitely value, so we will have to figure out how this morphs into the future of our workspaces and places. Moving forward it's about the culture of your community and how it's formed over time. That's the difference and part of the one-offs expressed by the panelists. In many ways, we have discovered that a lot of our transactional, tactical activities can be done remotely and quite efficiently. What we're really losing is the strategic conversations, activities, and engagement so necessary for our organizations and institutions long term. Plus, it's not easy to develop relationships over videoconferencing, especially those new hires you're trying to on-board.
I just learned that France is sending a second Statue of Liberty to the U.S. This new bronze statue, nicknamed the "little sister," is one-sixteenth the size of the world-famous one that stands on Liberty Island. That's 992 pounds in weight, just shy of 10 feet tall, and an exact replica of the original 1878 plaster model preserved by the National Museum of Arts and Crafts in Paris, France. It is leaving Paris for New York City ahead of Independence Day. A gift from France to America, it will first be displayed on Ellis Island (just across the water from the original), and will then stay in Washington, DC for 10 years. The statue symbolizes freedom and the light around all the world. The Museum's general administrator, Olivier Faron, said, "We want to send a very simple message: Our friendship with the United States is very important, particularly at this moment. We have to conserve and defend our friendship."
A beautiful and touching example for all of us! Let's focus on love, not hate. Let's focus on what unites us, not what divides us. Let's take care of each other. Frankly, the vaccines, and the science behind them, have led us to this point. Take care of your loved ones and all those around you. Get vaccinated!
E. Lander Medlin
APPA Executive Vice President
---