---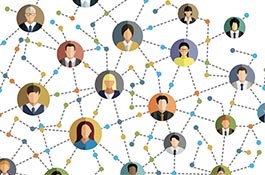 ---
This webinar will give attendees an update on the evolution of APPA for 2021 and beyond from the APPA Presidential Triad and Board of Director Vice Presidents. This moderated panel discussion will touch on topics such as:
Professional development diversity and inclusion.
How APPA is preparing for every future.
The differentiator of community and why it is so valuable to one's career path, overall growth, and development.
Overview of the 2021 Member survey results.
Professional development virtual offerings being developed, provided for all levels of staff due to travel restrictions.
Update coming out of standards and codes.
Learning Objectives:

• Participants will hear from the policymakers regarding changes being made because of the governance initiative.
• Participants will hear how APPA is creating new online learning opportunities for members.
• Participants will hear the highlights of the 2021 Member Survey and how the results are changing the face of APPA.
• Participants will hear the latest information on standards and codes changes that will have potential financial impacts to their campuses.
The session will have a 15-minute Q&A session at the end of the presentation for attendees to ask the panelists questions.
Panelists:
Jim Jackson, APPA President & Assistant Vice Chancellor, Facilities Operations, University of Nebraska Lincoln
Dave Irvin, APPA President-Elect & Associate Vice President for Facilities, Florida State University
Ruthann Manlet, APPA Immediate Past President & Associate Director, Facilities Management, University of Minnesota Twin Cities
Rob Murchison, Co-Founder, Intelligent Buildings, LLC
Beth Clark, APPA Vice President for Professional Development & Budget Analyst III, Penn State University
David Handwork, APPA Vice President for Information and Communications & Assistant Vice Chancellor of Facilities Management, Arkansas State University
Margaret Tennessen, APPA Vice President for Member and Community Engagement & Deputy Associate Vice Chancellor, University of Wisconsin Madison
Friday, March 26, 2021, 1:00 p.m. Eastern