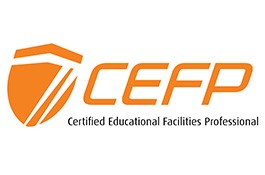 A new Cohort Group (A24) pursuing APPA's Certified Educational Facilities Professional (CEFP) credential will begin its course on May 23, 2023. All webinars are 1 hour in duration. The testing period for this cohort is August 21 through September 19.
Register for the A24 Cohort Group here.
If your institution or organization is a member of both APPA and an APPA region, you would be eligible to use the discounted coupon for that region. To find out more about the certification course, please visit us at https://www.appa.org/certification/.
See the CEFP Course Schedule here.
If you have questions on the CEFP Course and availability, contact Kelly Ostergrant, APPA's credentialing coordinator.
Learn more about the CEFP course here.
---
A related topic for current CEFP holders is Recertification. If you hold the CEFP credential but do not renew before your expiration deadline, you could potentially have to retake the course and pass the exam to again earn the CEFP. Information on Recertification including the list of qualifying activities can be found here: https://www.appa.org/certification/recertification/.