APPA Business Partner Whitepaper Series
---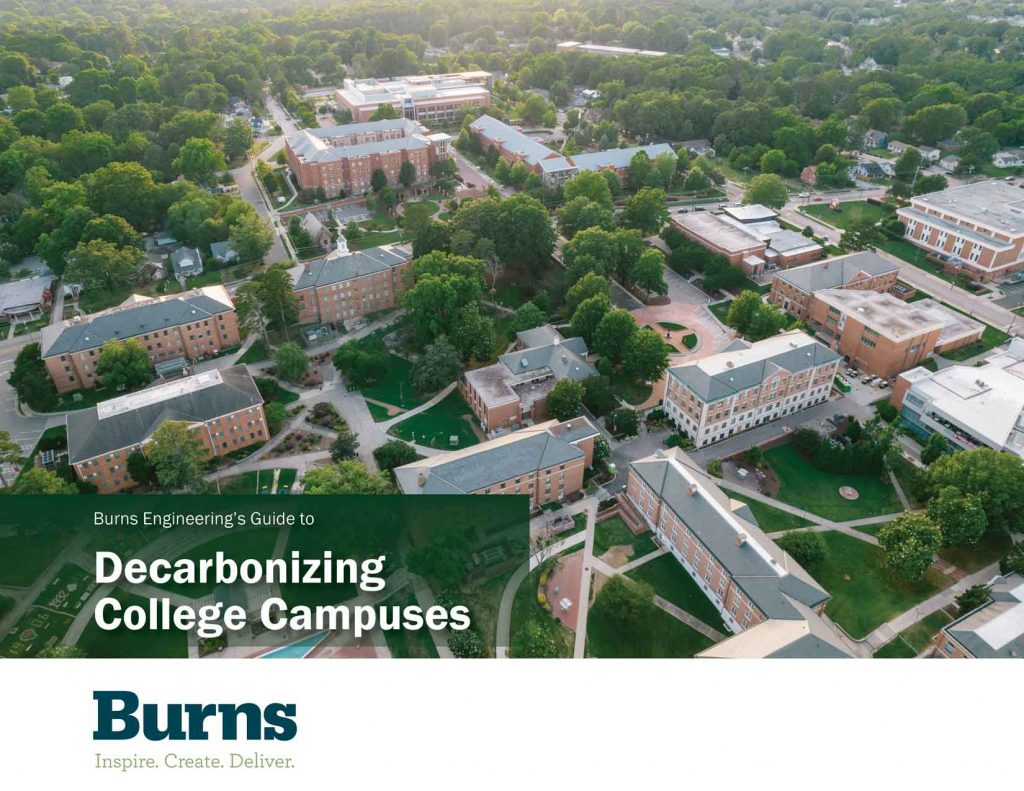 To achieve carbon neutrality, colleges and universities must overcome the challenges of overhauling legacy heating systems.
Burns' decarbonization guide provides an overview of potential pathways. Whether acting in response to student and donor appeals or to comply with new climate laws, follow our guide for insights into electrifying campus energy systems, modernizing distribution systems, and bolstering power supply resiliency.
---
About Burns Engineering
Burns Engineering is a nationally respected provider of specialized engineering services, bringing highly technical, sought-after engineering expertise to complex higher education, research, laboratory, and critical infrastructure projects.
Burns produces decarbonization and technology-implementation roadmaps, supporting facility teams with assessments and designs that can maintain their campus energy system's operational performance and affordability, while enhancing resiliency and efficiency.
Posted October 20, 2022
---
Read more from the APPA Business Partner Whitepaper Series.
Already an APPA Business Partner member? Publish your whitepaper with us! Learn how.