APPA's name may have changed over the past 100 years but our mission remains: "To support educational excellence with quality leadership and professional management through education, research and recognition." APPA continues to cultivate community and collaboration that drive results. Our community firmly aligns with the principles and values of integrity, honesty, respect, fairness, patience, nurturance, encouragement, growth & development, service, quality, and collaboration.
APPA has a rich history which stems from its founding in Chicago in 1914, by representatives from 14 Midwestern higher education institutions.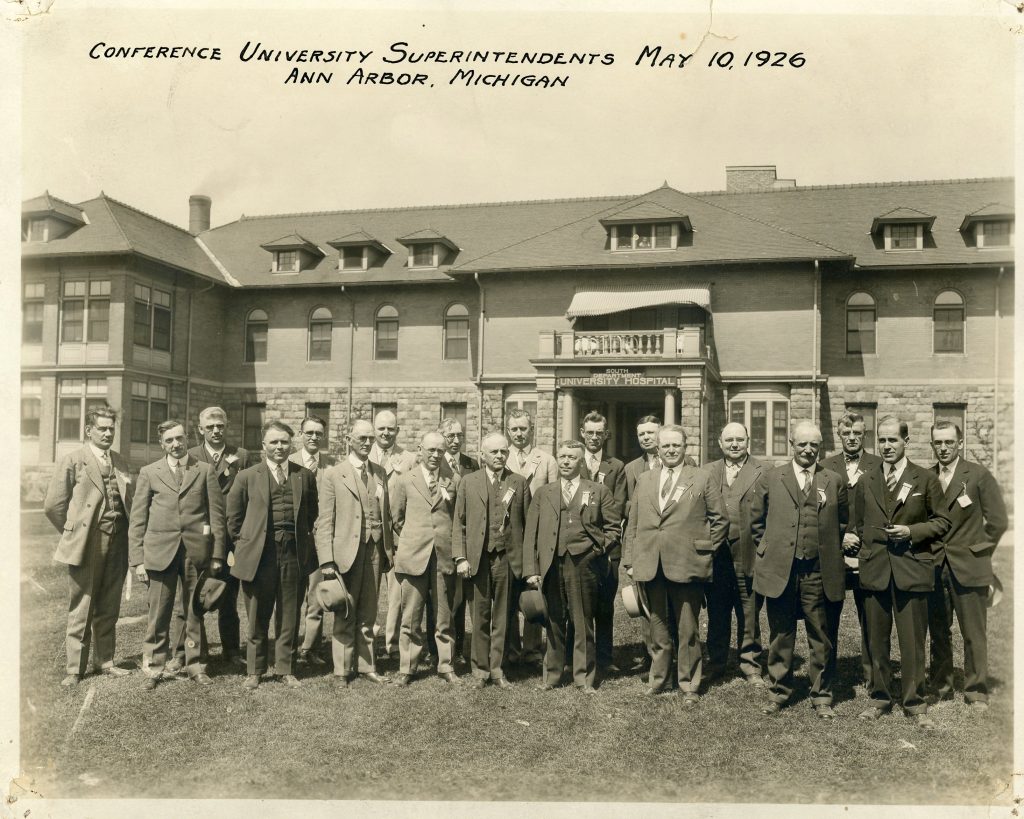 From Humble Origins…To Great Accomplishments
APPA was formerly known as the Association of Superintendents of Buildings and Grounds, and later became known as the Association of Physical Plant Administrators, or APPA. In more recent years, the organization changed its name to APPA and added the tagline, Leadership in Educational Facilities, to reflect the growth of K-12, museums, libraries, and other non-higher education institutions within its membership. Today, we are recognized globally as a leader in professional development programs, credentialing, research, publications, networking, and information services for the educational facilities profession.
APPA has had several names over its 100+ years of existence:
2007 | APPA – Leadership in Educational Facilities
1991 | APPA: The Association of Higher Education Facilities Officers
1969 | Association of Physical Plant Administrators (APPA)
1954 | National Association of Physical Plant Administrators of Universities and Colleges (NAPPA)
1948 | Association of Physical Plant Administrators of Universities and Colleges
1914 | Association of Superintendents of Buildings and Grounds of Universities and Colleges
---