As part of APPA's new engagement within our community, we are looking for member volunteers with an interest in advancing specific areas of knowledge and increasing involvement within APPA. We value the experience and expertise of our members and invite you today to make contributions within the facilities community and International APPA, the regions, and our state and local chapters.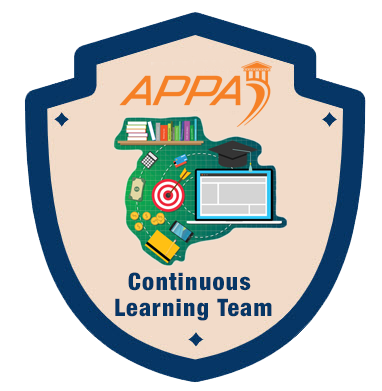 Continuous Learning Team: We embrace the value of an educated facilities management professional and look to partner with like-minded individuals in the journey to expand our reach benefiting one's self, their institution as well as the future of the facilities management profession. Interested in being involved in curating programming and expanding the knowledge base of our profession? Click here for further details.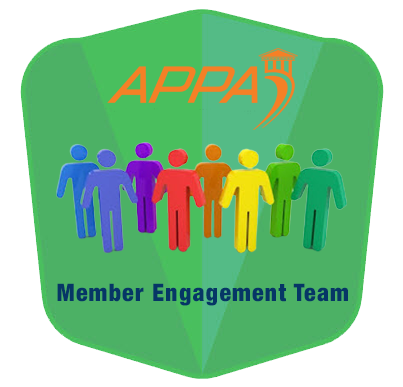 Member Engagement Team: Build a stronger community and drive our growth! We will explore, analyze, and advise on differentiating initiatives that enhance APPA's value proposition in the eyes of our members, and to gain and retain members within the educational facilities community. Looking to meet new professionals and expand your network? Click here to submit your interest to join.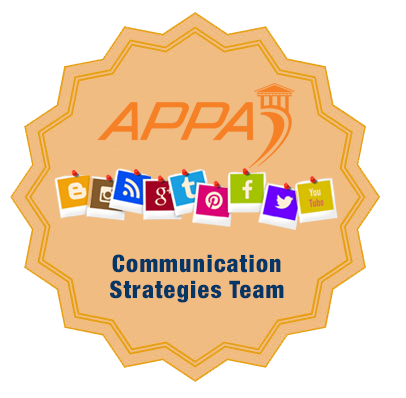 Communications Strategies Team: Our membership and profession is only as strong as the communication we engage. Collaborate to ensure that APPA's membership is appropriately informed of programs, services, and engagement opportunities via various communication and media marketing methods. Our communications efforts will connect APPA and our regions and chapters for success. Click here to see how your skills can be used to advance the APPA vision.
If you have a desire to affect and provide solutions in your area of expertise, we welcome your involvement. We are accepting team member applications until September 24, 2021. We thank you in advance for your support!