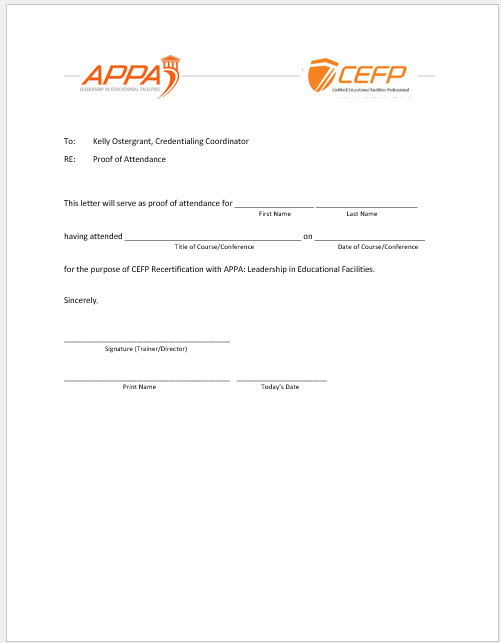 This universal Employment Verification Template can be used as your support documentation for your full or part-time facilities related employment during your four (4) year recertification cycle.
Simply complete the form and have your supervisor or a representative from Human Resources sign to authorize. Complete this form for the full four (4) year cycle, or for each year separately.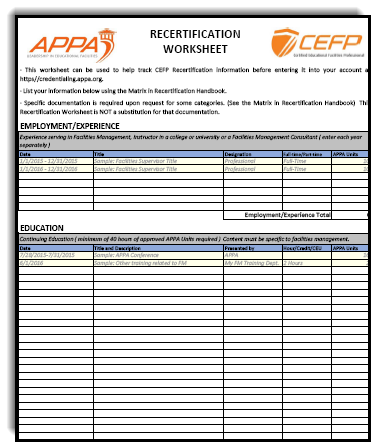 Track your Recertification hours on this downloadable and/or printable excel spreadsheet. It doesn't take the place of entering your hours in your account online, but it can help you keep track of all of the various training activities you attend through out your four (4) year cycle.
Don't forget to log in to your Recertification Account from time to time and enter your hours from this spreadsheet.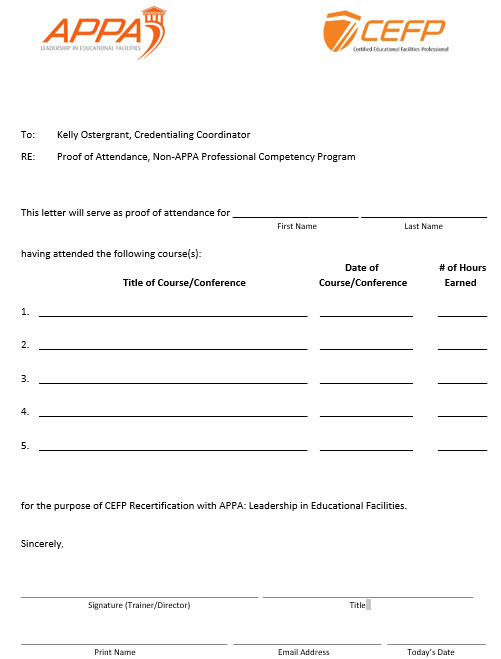 Need Proof of Attendance for a non-APPA course or conference? Use this template and have a Director or Training Manager sign it, upload completed form to your entry.
Once we have proof of attendance, points will be approved.