This award will be presented to an individual member who has made significant, albeit life-long contributions to the profession of educational facilities management and who has demonstrated the principles of ethical leadership in all that he or she does.

This individual adheres to the highest ethical standards of honesty, integrity, and consistency. He or she maintains an unwavering commitment to do good, holding steadfast to his/her beliefs, yet is always capable of giving more for the benefit of all.

By demonstrating respect for different ideas, teachings, and cultures, this individual is a consummate professional, sought-after role model and mentor, and the ultimate ambassador for the entire profession within the education enterprise.

The Distinguished Leadership and Ethics Award is given at the discretion of the current APPA Presidential Triad.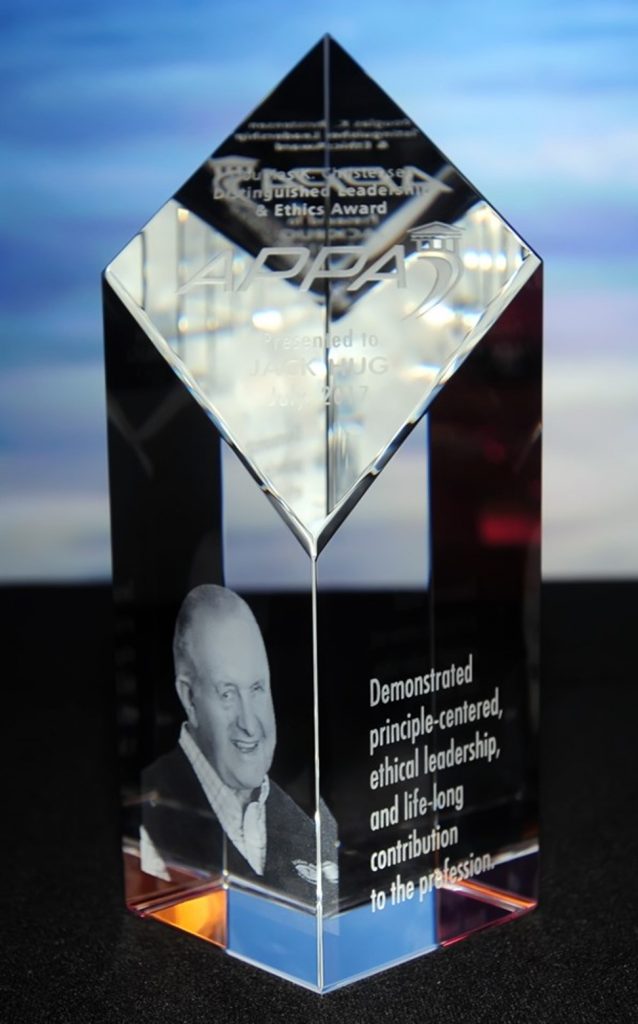 ---
Past Recipients
| | |
| --- | --- |
| 2017 – Jack Hug | 2016 – Jack Colby |
| 2015 – Ron Flinn | 2014 – Doug Christensen |