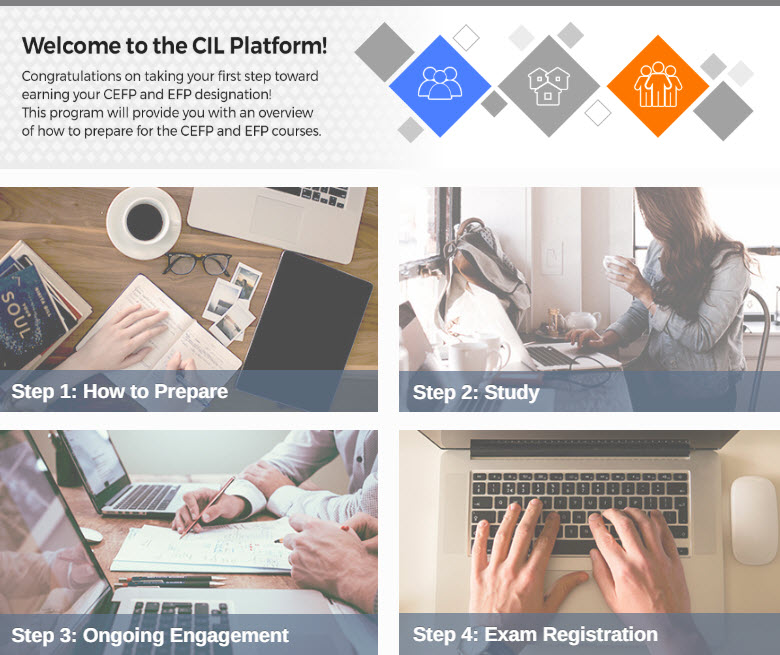 The APPA CEFP Certification Course is a 90-day (13 week) online course to help prepare for the CEFP exam with peers across APPA's 6 (six) regions. Study material for the course is available 24/7 on the Customized Interactive Learning Platform or CIL Platform for short.
The CIL Platform is a live and private web event with peers and a qualified CEFP facilitator. Upon enrolling in the CIL Platform, you will select a Cohort Group to join with four (4) predetermined live webinars scheduled during the 90 day course.
We realize that not everyone retains information the same way so we have developed the CIL Platform so you can customize a study plan that is right for you. Utilize the state-of-the-art online learning tools available to you 24 hours a day, 7 days a week to help you prepare for your exam.
You will have access to the study material once you enroll in the course.