Diversity
Diversity at APPA includes valuing diversity of thought and perspective and connecting the unique attributes, backgrounds, and experiences that each individual brings to the organization. APPA recognizes that its strength comes from the dedication, experience, talents and perspectives of every member. To fulfill our mission, APPA must fully reflect and include individuals who represent the people and places of the educational communities that we serve. We will create an environment where individuals are able to embrace their differences and leverage them to support educational excellence.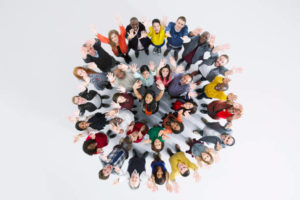 Equity
APPA expects the establishment of working conditions that are free from barriers and seeks to correct conditions of disadvantage. APPA recognizes that each person has different circumstances and will strive to provide the exact resources and opportunities needed to reach an equal outcome. APPA provides services and opportunities accessible in a fair and impartial manner. Equality means each individual or group of people is given the same resources or opportunities.
Inclusion
APPA is committed to an intentional and ongoing pursuit of a welcoming environment in which all individuals are treated fairly and respectfully, offered access to opportunities and resources, and empowered to contribute to the successful execution of the association's mission.