Explicitly, this series will focus on institutional/facilities organization impact concerning DEI and ways to create a more welcoming, inviting, and belonging environment for everyone (internally and externally).
Implicitly, APPA will demonstrate its interest in and actions around DEI in a variety of ways. By offering a webinar series focused on DEI, we increase the collective awareness of the roles we all play in advancing DEI and how we can be more effective in those efforts.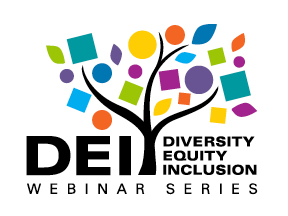 ---
From Thin Words to Thick Actions: Diversity, Equity & Inclusion
"To lend an institutional and facilities organization focus to the language we use and the actions we choose to drive our DEI efforts forward intentionally and meaningfully."
May 17, 2023
1:00pm – 2:00pm ET
Cost: Free (registration required)
Words matter, but they are a thin substitute for actions.
The time has come to move from thin words to thick actions. Long-anticipated demographic shifts in the general population have occurred slowly, but their effects are becoming increasingly consequential. The diversity profile of the U.S. population is rising rapidly, with recent population growth coming from people of color, according to Brookings researcher William Frey. Higher education campuses reflect this reality. Many of these students from underrepresented, underserved, and marginalized populations represent a more significant proportion of overall student applicants. Further, these are the students' colleges, and universities must pursue to survive and thrive as we approach and crest the enrollment cliff. These students' needs and expectations will require an intentional focus on inclusion if they and their institutions are to be successful.

At the same time, demographic shifts are reshaping the communities from which we draw our staff and faculty. Higher education is facing unprecedented challenges as the effects of the Great Resignation ripple across campuses; the college and university workforce is drowning in a sea of burnout and demoralization. Collective success in both the long and short term demands a more welcoming environment for all who commit to this work.

Meet the Presenter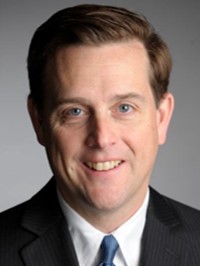 Keith Woodward, Associate Vice President for Facilities Operations, Quinnipiac University manages the day-to-day operations of 190 employees, over 3.1 million square feet, and 750 acres of property on three campuses in two towns. Quinnipiac is a private, coeducational university with 6,500 undergraduate and 2,500 graduate students in more than 65 undergraduate and 19 graduate programs of study. Keith's responsibilities include personnel, budget management, off-campus properties, sustainability, utility purchasing, events, the university work request system, business partner contracts, and some capital improvements. In addition, Keith co-chairs the university Emergency Management Team and negotiates personnel contracts.
---